USS Helena CA-75 Newspapers and stories
---


The Helena Herald was produced in the late 50s and into the 60s.
There are two issues available for your reading. Click on the header above, to access the index menu.
---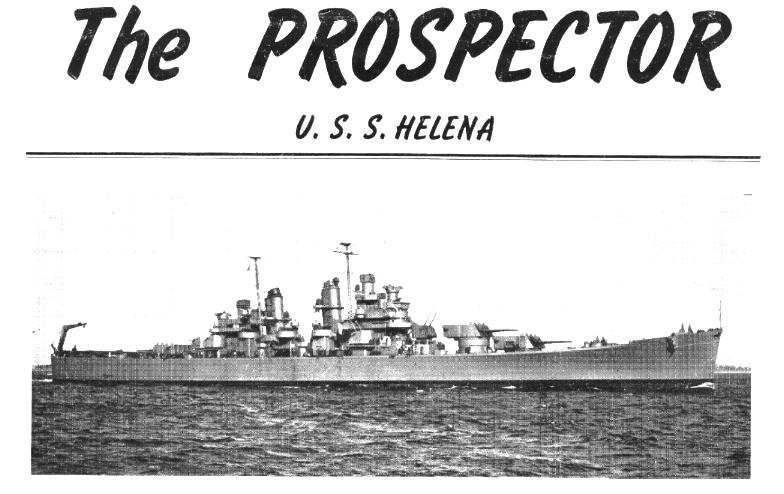 The paper above was produced at the time of the Commissioning of the USS Helena CA-75. It is dated 4 September 1945.
To read all 8 pages, click on the picture.
---


To read issues of Helena's first newspapers, click on the above picture
---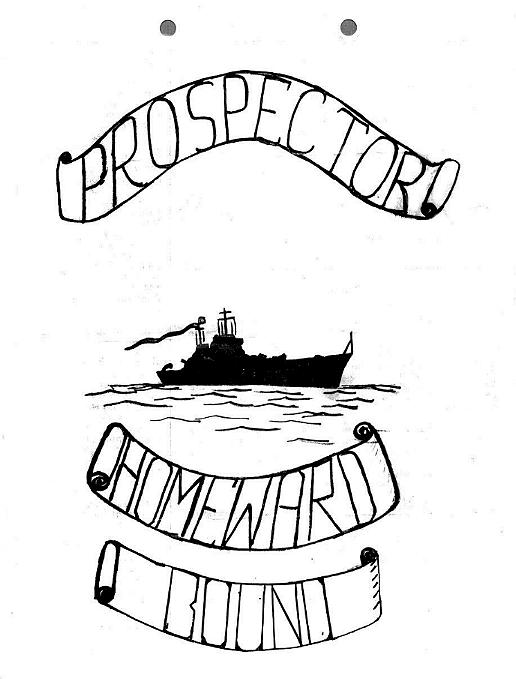 To view all pages, click HERE!
---
The following issue of the "Look-Out", 15 October 1950, was published with at least 8 pages. We only have 2 pages.
To read those pages, click HERE.

| | | |
| --- | --- | --- |
| U.S.S. HELENA (CA-75) | | 15 October 1950 |
---

| | | | | |
| --- | --- | --- | --- | --- |
| 11 May 1951 | | U.S.S. HELENA (CA-75) | | At Sea |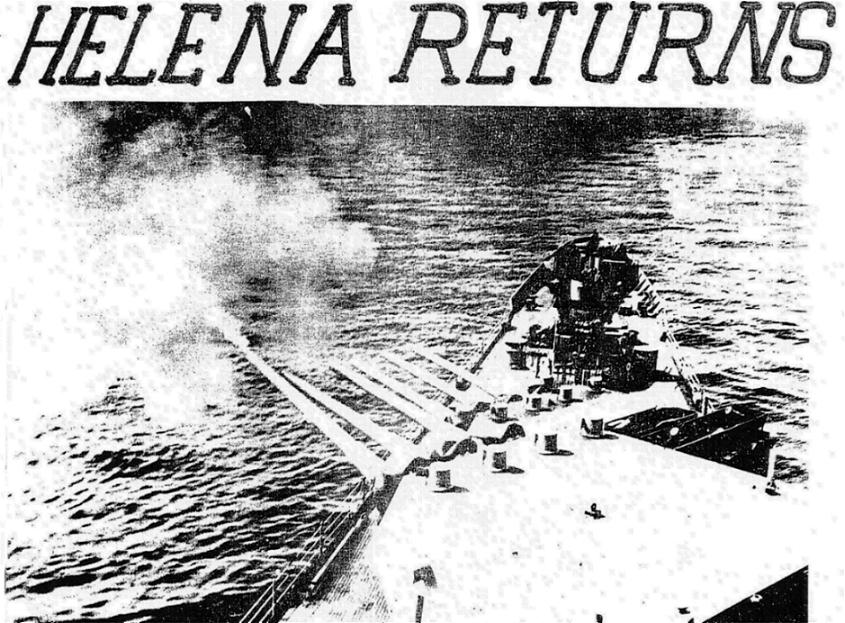 IT WAS THIS GUN THAT FIRED THE FIRST SHELL ON THE COAST WHEN THE HELENA HAD RETURNED TO KOREA.
ON HER FIRST DUTIES OF WAR PATROL LAST YEAR SHE HAD PROUDLY EARNED A NICK NAME GIVEN TO HER BY THE ENEMY.
THAT NAME IMPLIED THAT THE FIRE AND FEAR THAT HER WAR POWER COULD PRODUCE WAS NOT PRODUCED IN VAIN.
THAT THE EFFORTS AND WORK OF EVERY MAN IN HER CREW WAS WELL REGISTERED IN THE MINDS OF HER ENEMY.
NOW, THE HELENA HAS RETURNED AND WITH HER, A CREW DETERMINED IN WORK AND IN SPIRIT TO LIVE UP TO
HER PROUD RECORD AS A FIGHTING VESSEL.
Donated by LTJG Neal Hammon , USS Helena CA-75. 1950 - 1951
Page two, below, donated by Robert A. Plake. U.S.S. Helena CA-75. 1st Division 1949 - 1951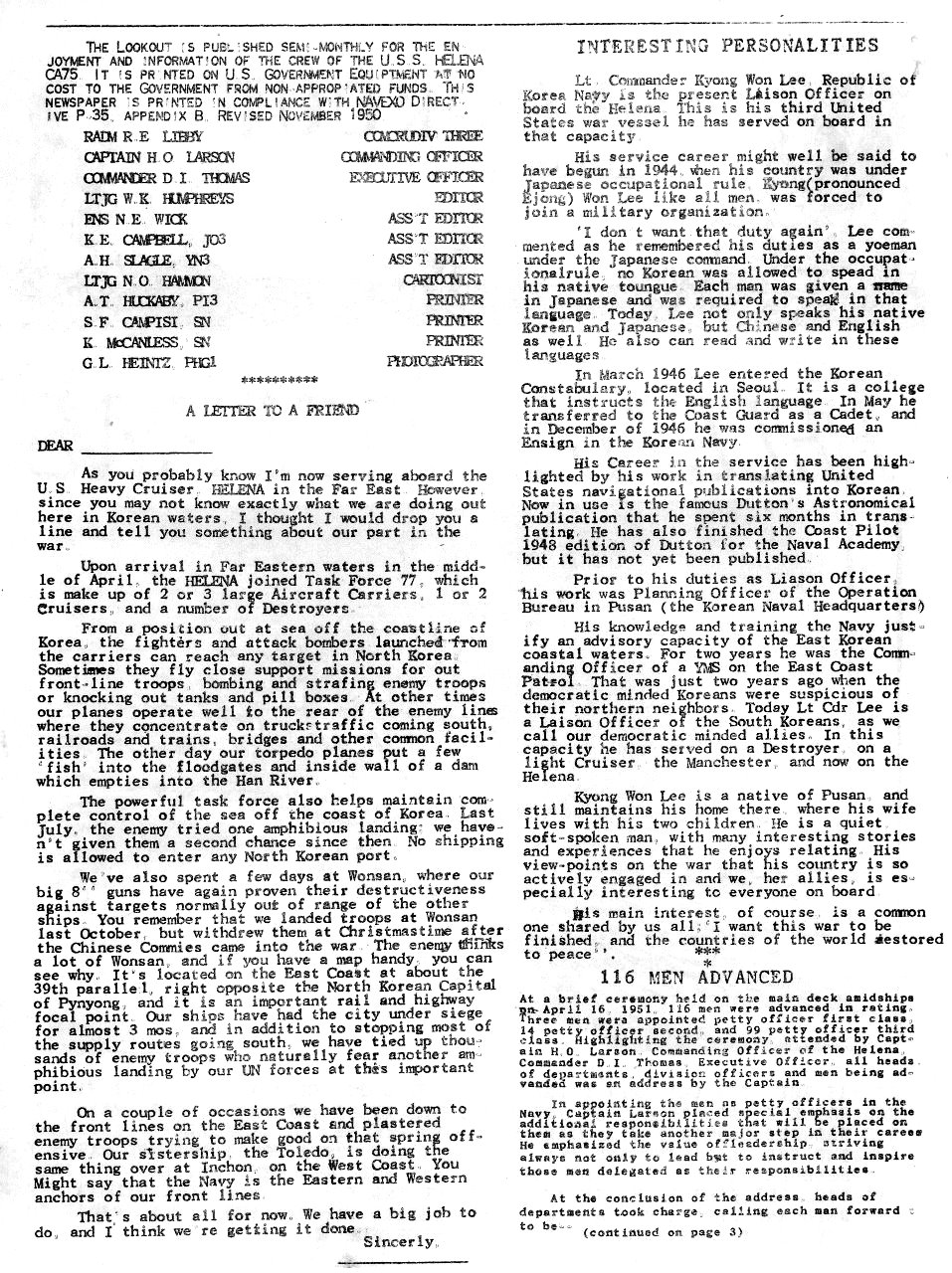 We do not have page 3--sorry! DJB Ed.
---

| | | | | |
| --- | --- | --- | --- | --- |
| April 1951 | | U.S.S. HELENA (CA-75) | | At Sea |
Donated by LTJG Neal Hammon , USS Helena CA-75. 1950 - 1951
To read this Newsletter, click HERE
---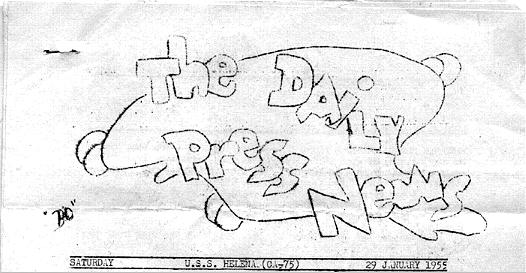 ---