The following is an excerpt from the 9 September 1953 Helena newsletter. DJB
---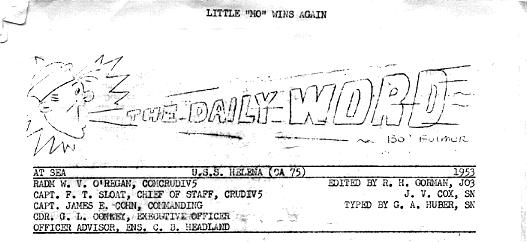 U. S. S. HELENA (CA-75)

THE DAILY WORD

WEDNESDAY MORNING SEPTEMBER 9, 1953

HELENA PASSES THROUGH VAN DIEMEN STRAIT TODAY

This morning the HELENA will steam through the Van Diemen Strait between the south coast of Kyushu, one of the four main Japanese islands, and the smaller island of Tanega-Shima. This latter island marks the northeastern boundry of the Nansei Shoto or Southwestern Islands. The strait, called Osumi-Kaikyo by the Japanese, connects the Philippine Sea on the east with the East China Sea on the west. Cape Sata of the Osumi Peninsula on Kyushu forms the northwestern side of the strait, which is 35 miles long withnavigable width of 16 miles.

Anthony Van Diemen was a Dutch Colonial Administrator who lived from 1593 to 1645. He was appointed governor-general of Dutch possessions in India in 1636. Most of his explorations were performed by his navigator, Abel Tasman. Tasman named the island south of Australia, Van Diemen's Land, but this was changed in 1853 to Tasmania.

At daylight Thursday we will join Task Force 77 in the East China Sea.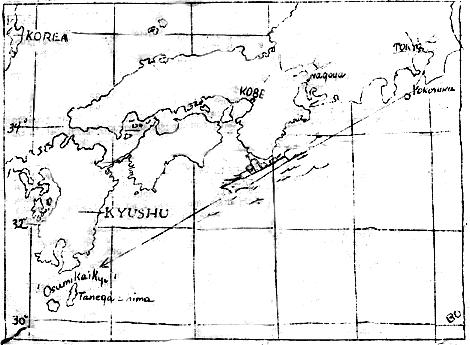 Map copied from the 9 September 53 Helena Daily Word