USS Helena PG 9. "The Chipping Hammer". Click HERE!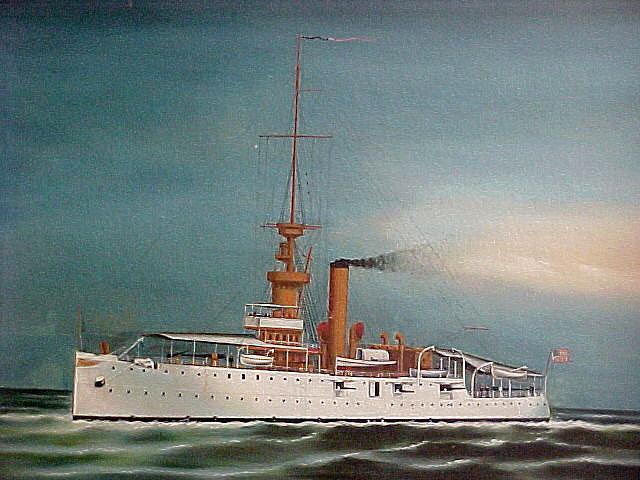 The original oil painting above measures 12 X 15 inches.
It is believed to have been done by a Chinese artist around 1910.
Image of this painting donated by "Salty" Payne.

To see close up pictures of the bridge and fan tail, click HERE

CPL Ernest G. Grosskopf
USMC Collection
Click HERE.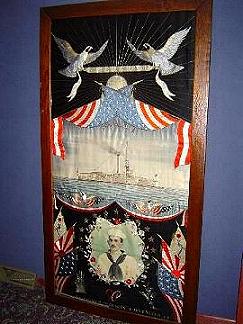 To see pictures of this beautiful
Helena tapestry, click on the picture.


View a second silk tapestry, click HERE.


View a second painting of the PG-9, click HERE.
---
View the cover of HARPERS WEEKLY JOURNAL dated April 23, 1898
It contains a picture of the U.S.S. Helena, Click HERE!
It also contains a picture of the "First" USS Helena's "First" Commanding Officer. Click HERE!
---
Gunboat USS Helena PG-9 Model,
National Museum of the United States Navy, Navy Yard, Washington, DC, by Vladimir Yakubov
---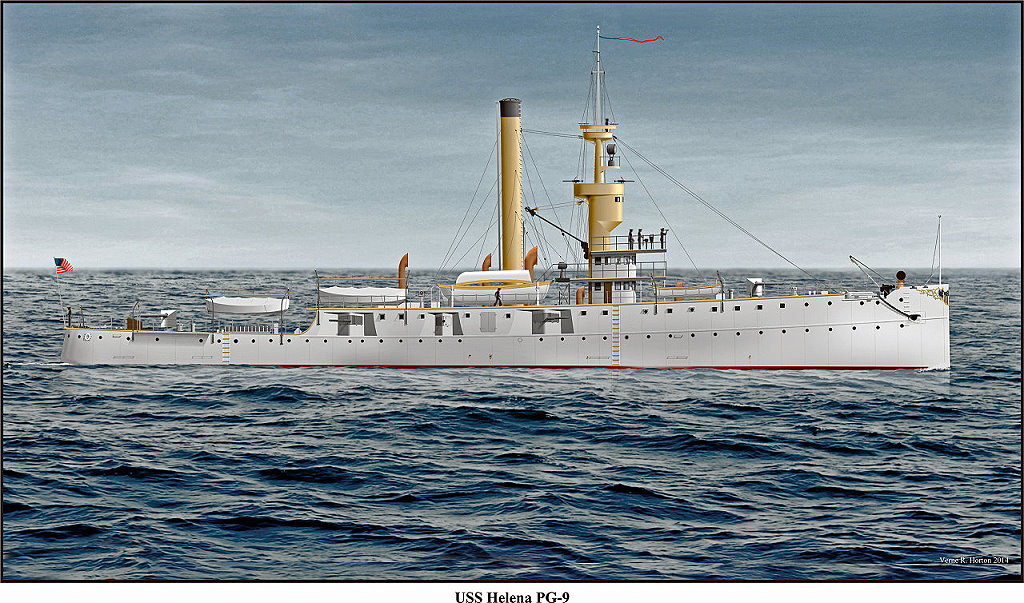 Above Art Work by Vern Horton
USS Helena CA-75, 1960 - 1961. "N" Division.
---