U.S.S. Helena PG9 - Antique Woven Picture - est. 1913
---
The picture is in a protective paper envelope, basted in by hand with large stitches.

The image size is about 8" x 12" with another inch of fabric under the protective paper.

Permission to post these images granted by Jayne.
Visit her eBay store, click HERE.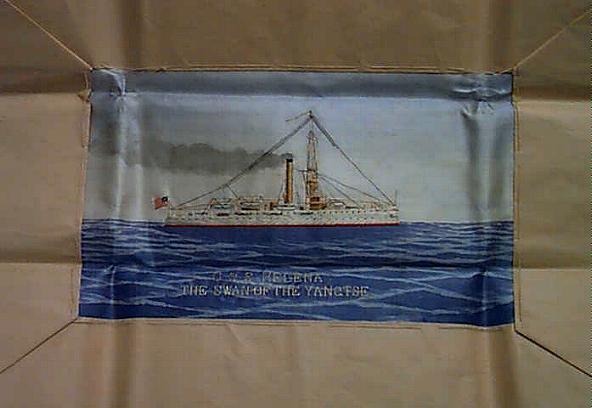 The same picture below has been cropped to better display detail.