HARPERS WEEKLY
News
Dated April 23, 1898
---
The Weekly, below, measures 16 inches high by 11 1/2 inches wide.
It contains a front cover and 11 numbered pages.
There are no stories within, about the USS Helena.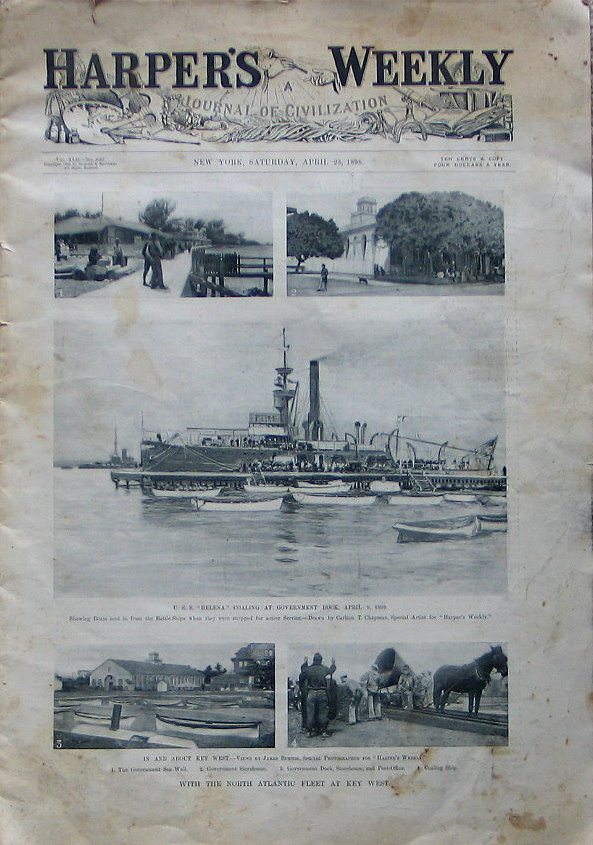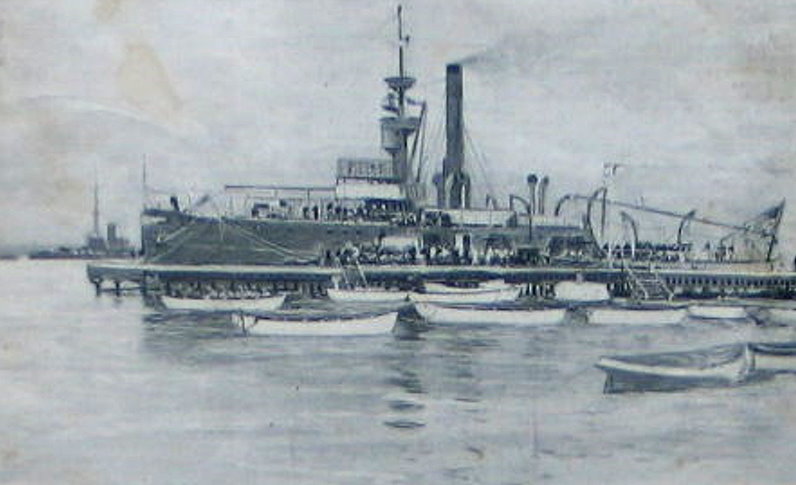 The caption below the picture reads as follows:
U. S.S. "HELENA" COALING AT GOVERNMENT DOCK, APRIL 9, 1898
Showing Boats in from the Battle-Ships when they were stripped for active Service.
Drawn by Carton T. Chapman, Special Artist for "Harper's Weekly."