Our Ship
USS Helena CA-75
Page 6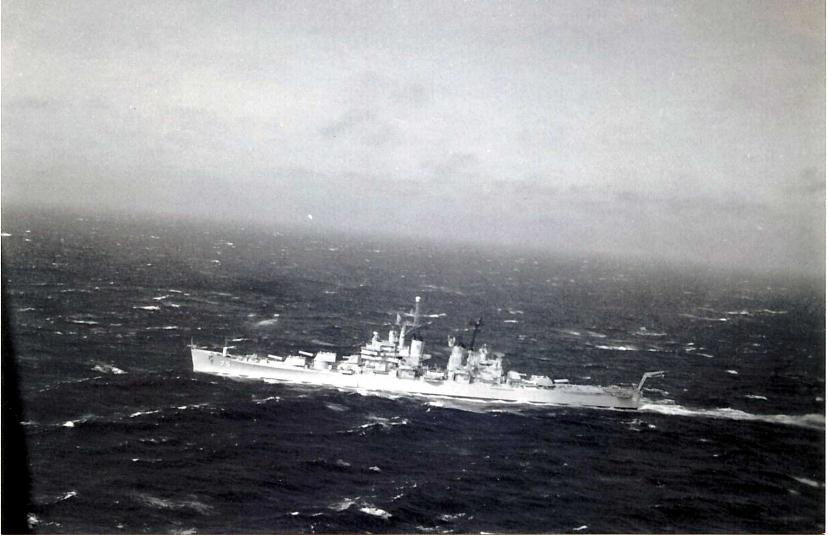 "Rough Seas"
Picture provided by PN3 Tony Gomez
USS Helena CA-75. 1959 - 1962. X Divison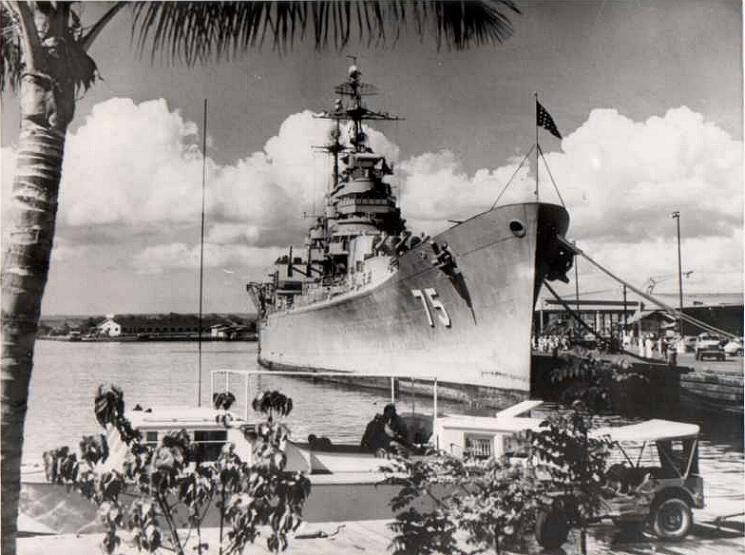 ---

The above picture copied from the 1960 - 1961 USS Helena Cruise Book.
---
The following four pictures donated by Shipmate Max Crow. Taken in Pearl Harbor, 1953.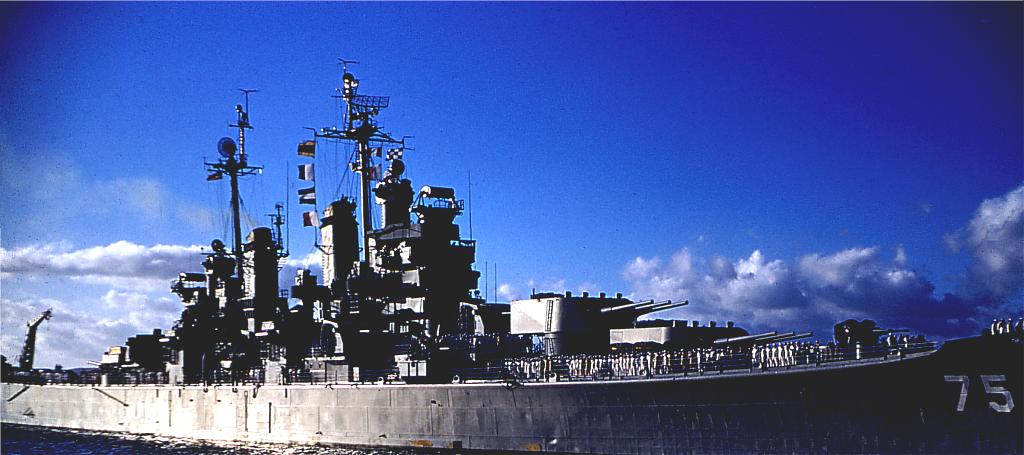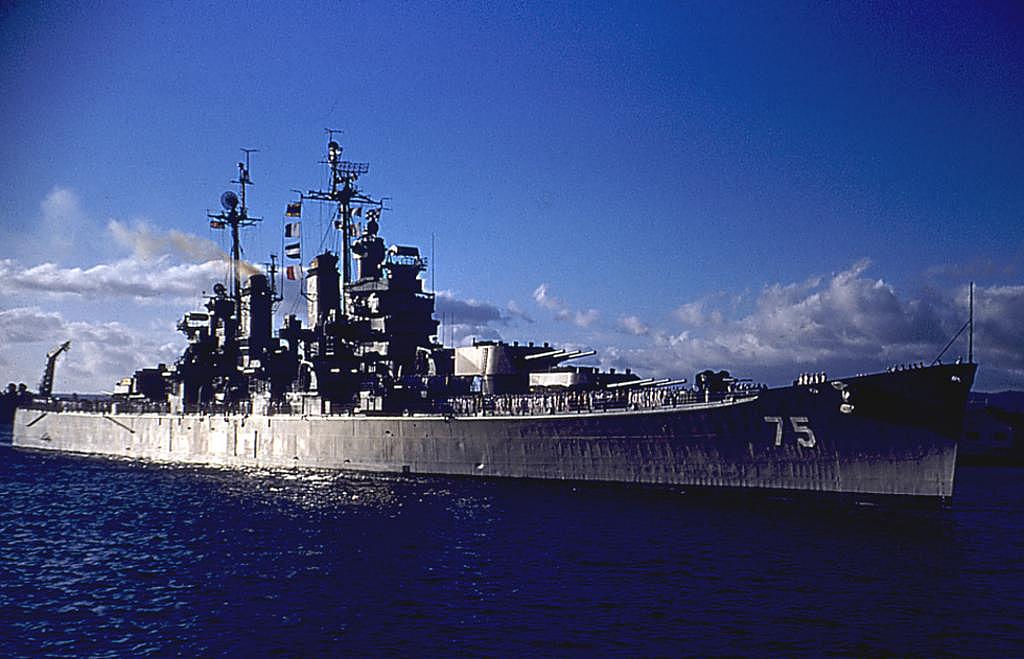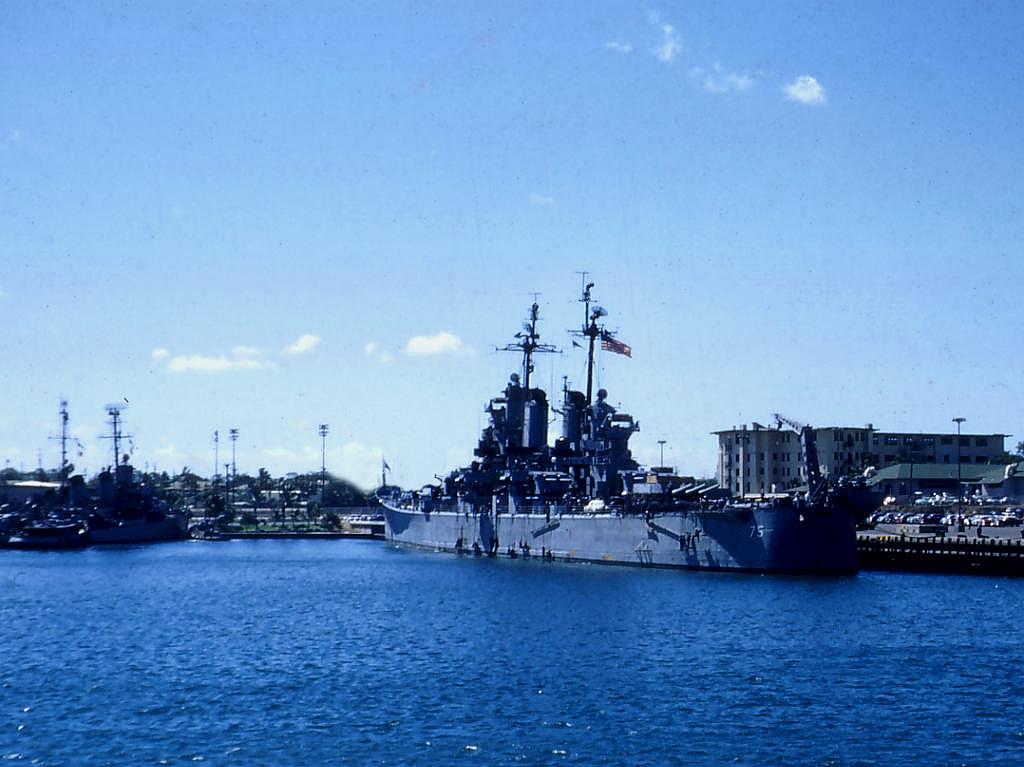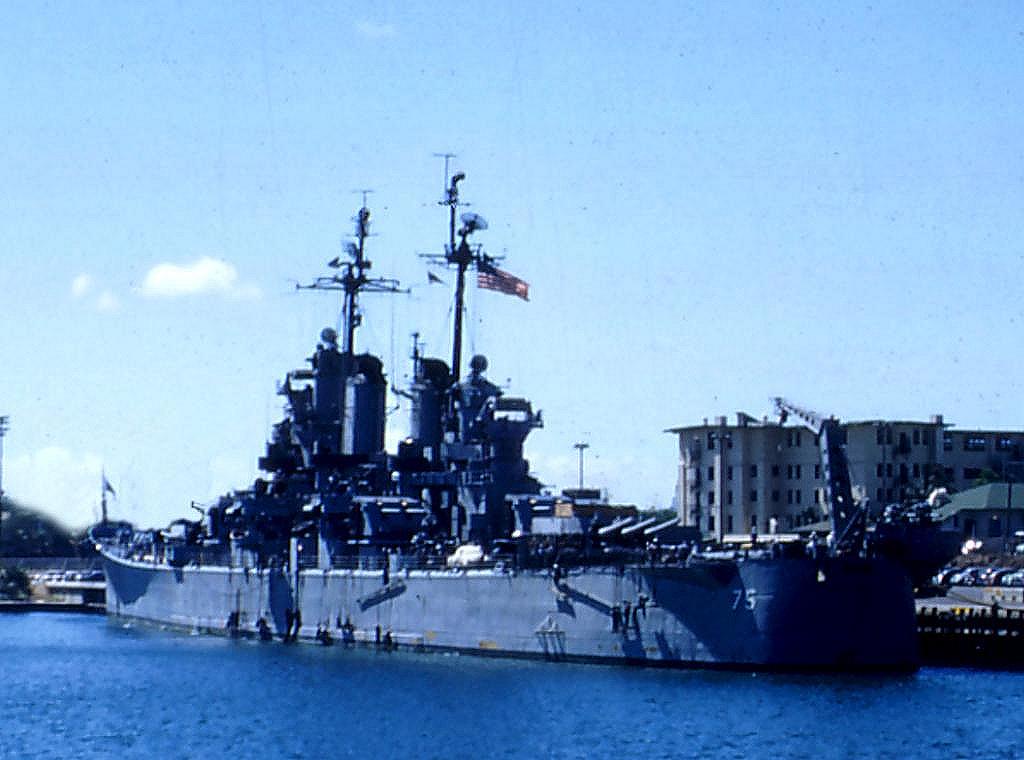 Close up of the previous picture
This picture was taken during the Tachen Evacuation in 1955.
The USS Helena CA-75 produced a pamphlet with pictures and stories of this operation.
To view this pamphlet click HERE.