Pearl Harbor Remembrance Day, the Naval Academy's Glee Club assembled to sing a beautiful tribute
to those who gave it all to defend the Hawaiian naval base in 1941 from a Japanese surprise attack.
Over 2,300 lives were lost in that attack on that "day that will live in infamy."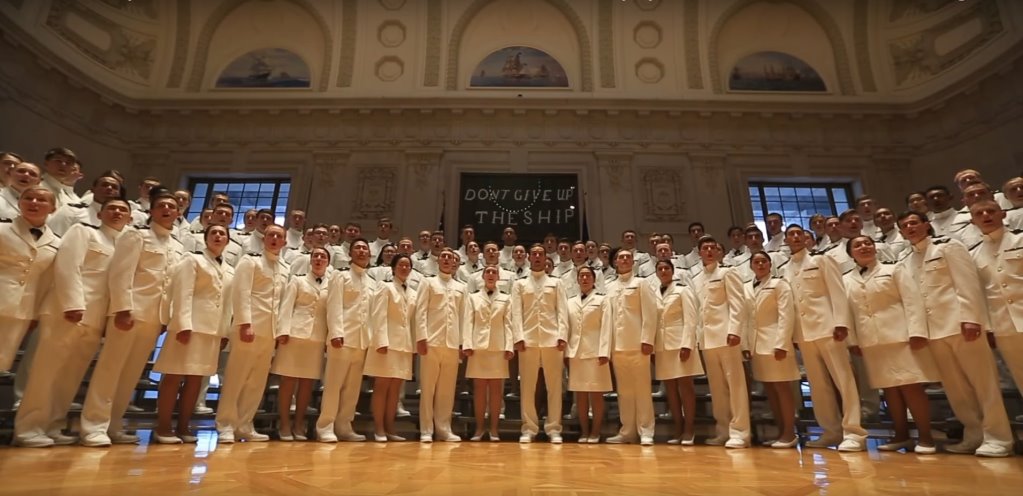 To view the Naval Academy Glee Club singing the Navy Hymn.
Click Here!

The raised voices of a new generation of sailors served as a fitting tribute to those who came before them,
succumbing to the waves on that "date that shall live in infamy" 75 years ago.