Updated 9 January 2017
RM3 Victor L. Brelje, OR Division, USS Helena CA-75. 1954 - 1957

On line memorial for Vic's Dad

On 17 September 2011, my 75th Birthday I traveled to my home town of Chester, IL.
My Son Bruce, his wife Tammy, Grandsons Nickolas and Kadon & I visited the World War II LST 325, docked on the Mississippi River.
I live 12 miles from Chester in Steeleville, IL.

To view some of my pictures, click HERE!
---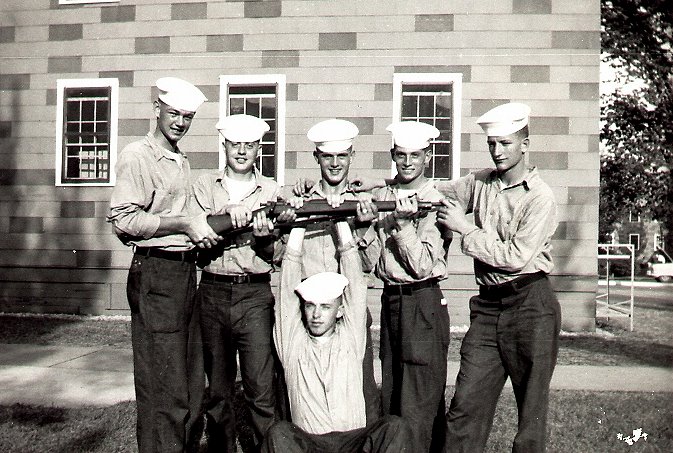 Vic Brelje, Gary Roth, ???Dobie, Jim Hardy, Keith Runge in front Don Cullen

Four of us, Vic Brelje, Gary Roth, Jim Hardy and Keith Runge were from my home town.
Three of us served on the USS Helena CA-75. Jim Hardy was in the CB's and stayed in 20 years.
He went to officers training school after making Chief and retired as either LCDR or Commander.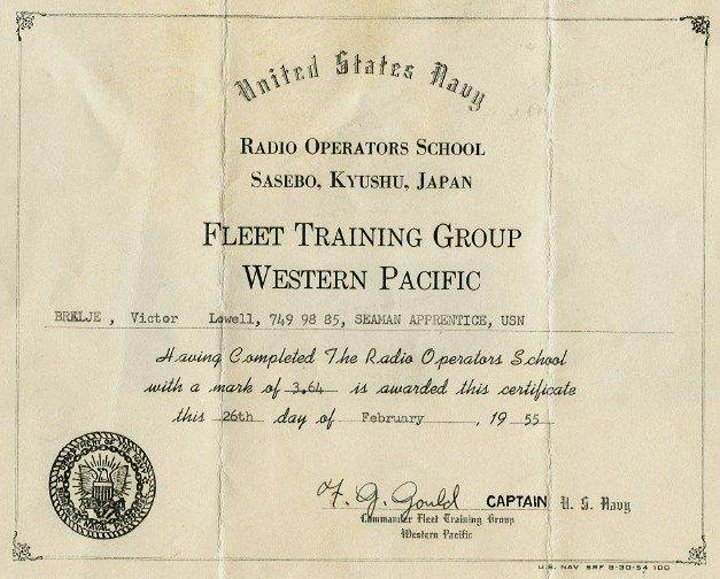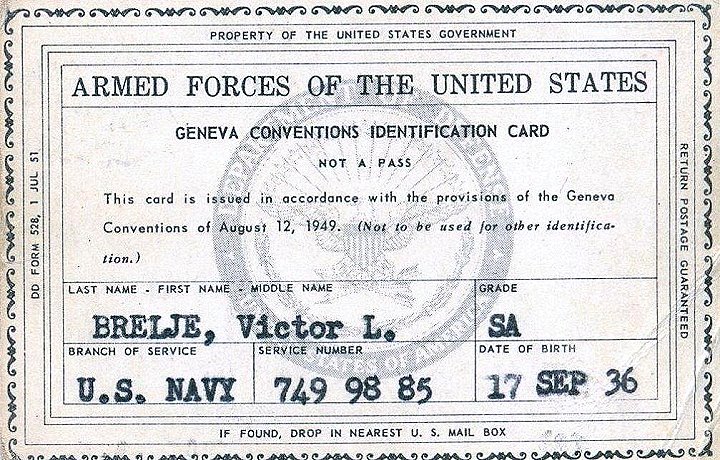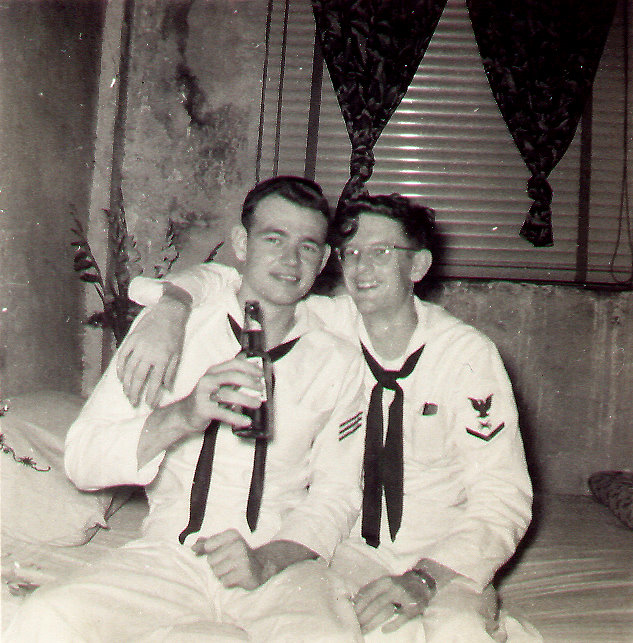 Vic and Bamford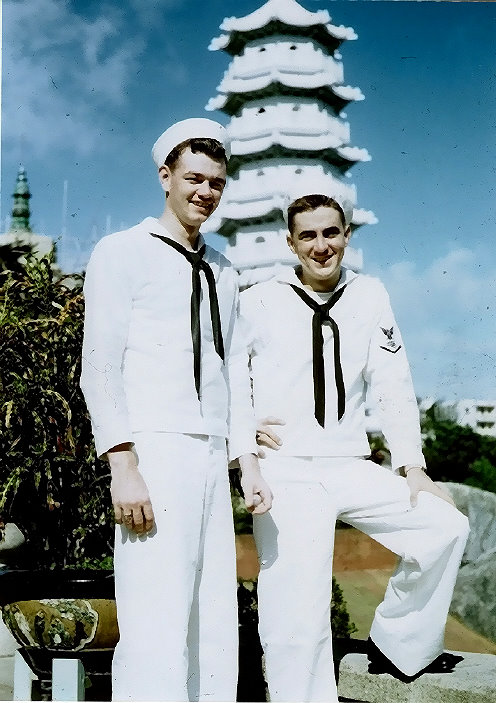 Vic & Randy. Hong Kong, China 1956.
| | |
| --- | --- |
| Vic - Randy - Bamford | Vic and Japanese girl. |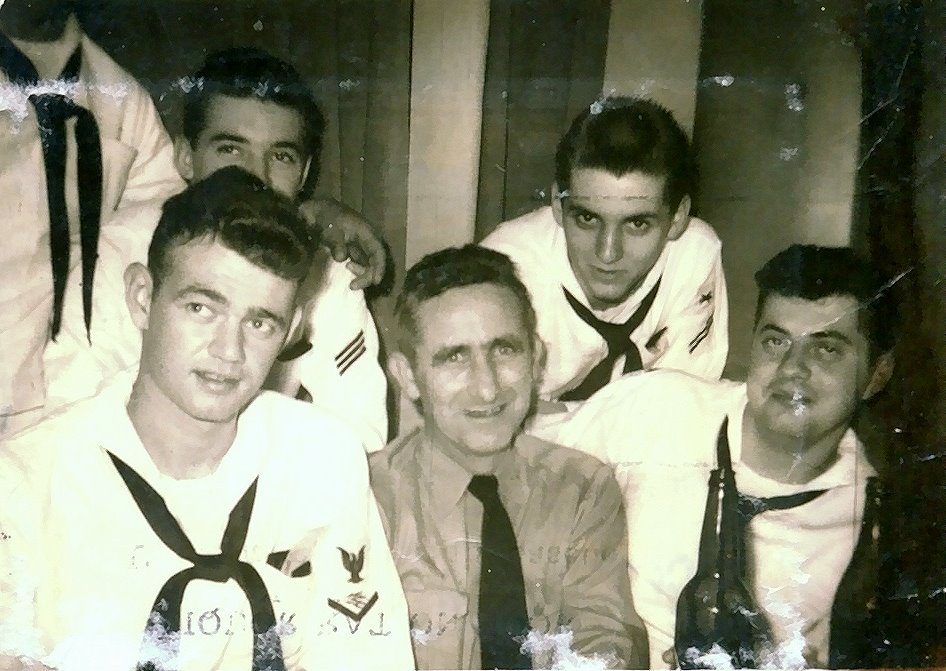 Vic-Chief Delehanty-Gary Roth-Don Cullen-Fuzzy Firth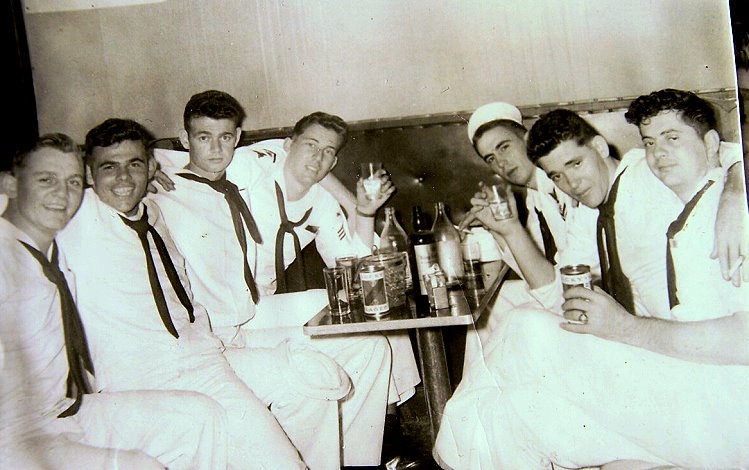 Left to Right
Don Krist, Rene James, Vic Brelje, W.P. Strenkert,
Randy Turner, Robert Pendgrass, Gary Roth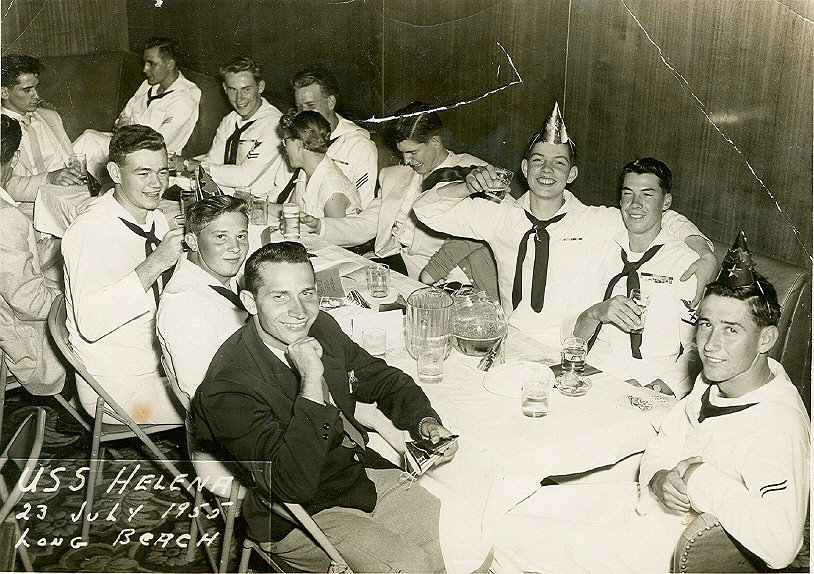 Vic--Helena Mardi Gras-July 23, 1955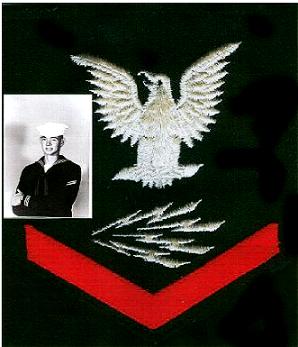 Vic Brelje, RM3.
OR Division. USS Helena CA-75. 11/54 - 10/57.
| | |
| --- | --- |
| Front side | Back side |
---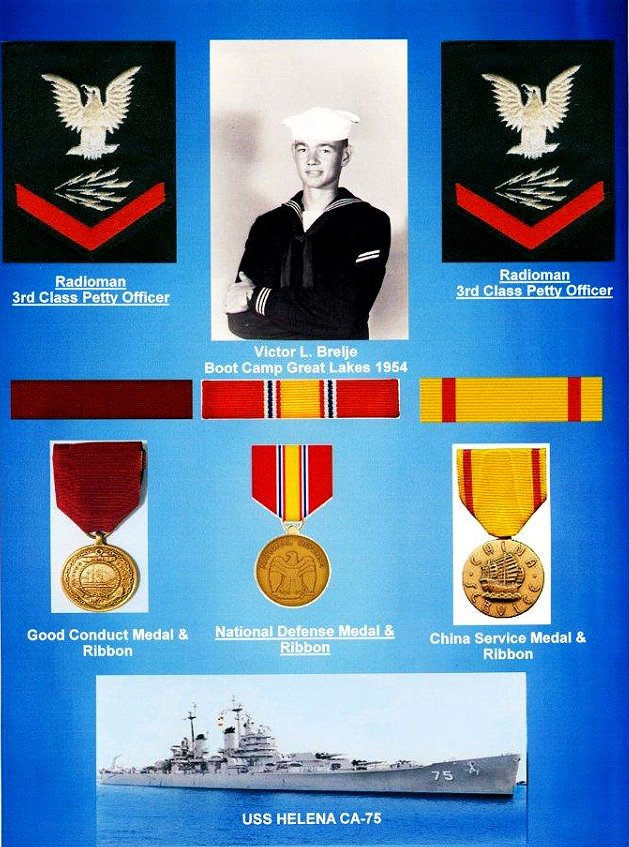 Vic's service /awards poster.
It measures 7 X 9.5 inches.
---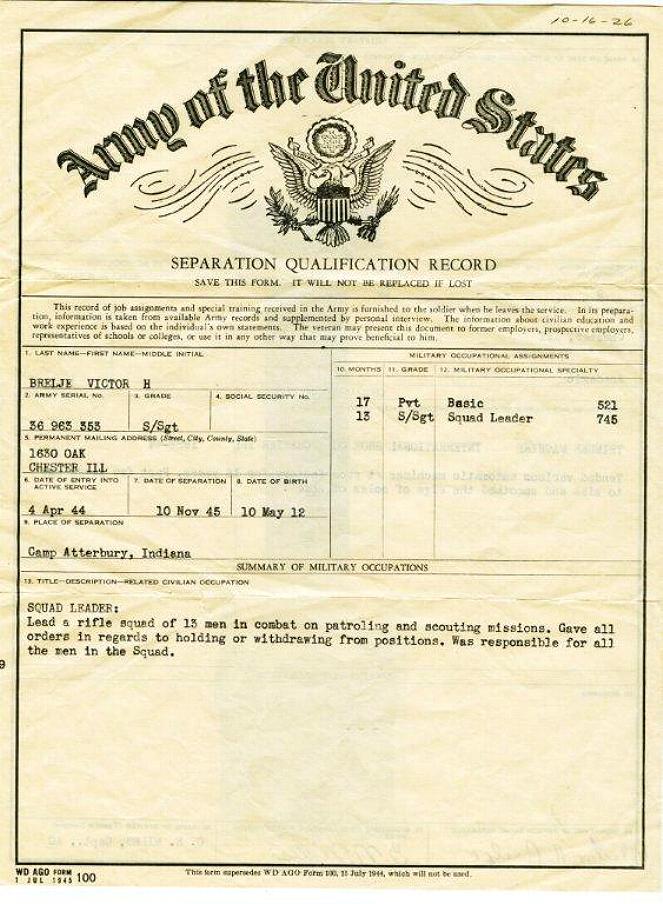 Vic's Dad's WW2 "Separation/Qualification" Record.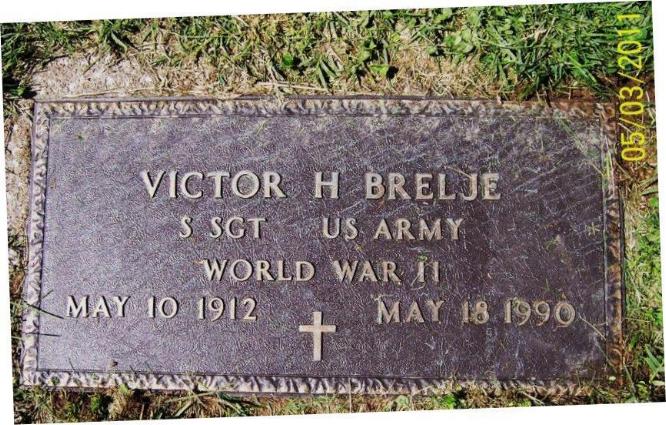 Rest in Peace S/SGT Brelje.