USS Helena War Diary January 1943
Page 1 of 4 pages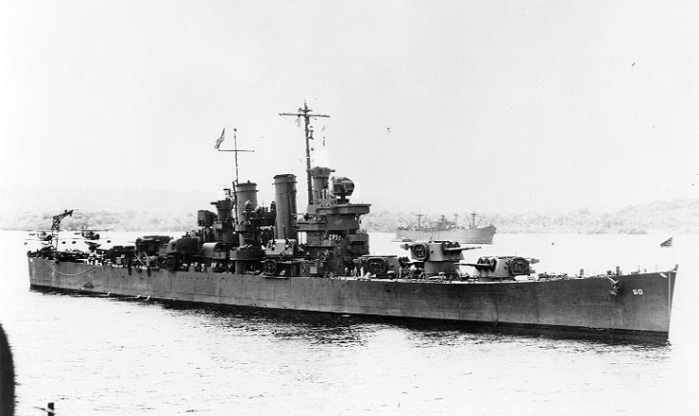 USS Helena (CL-50)
USS Helena (CL-50) was a St. Louis class light cruiser of the United States Navy. Completed shortly before
World War II, she was damaged in the attack on Pearl Harbor, and participated in several battles in the Pacific War
She was sunk by surface-fired torpedos at the battle of Kula Gulf in 1943. She was one of three U.S. light cruisers to
be sunk during the war.
Helena was the first US Navy ship to be awarded the Navy Unit Commendation medal in November 1942.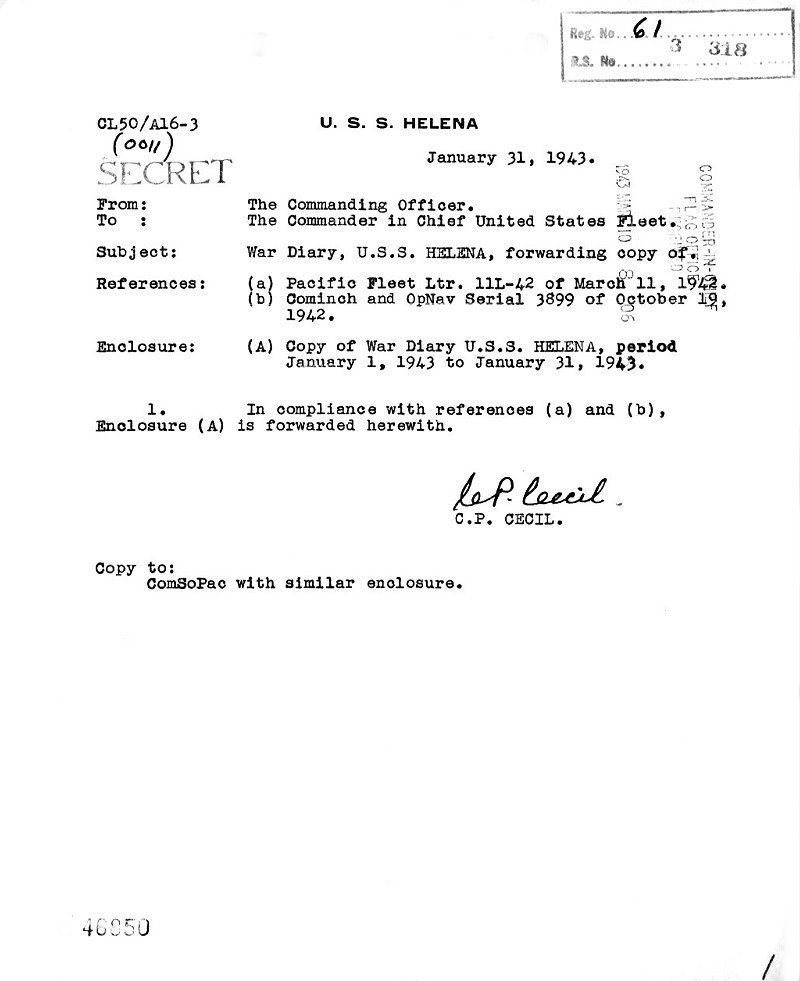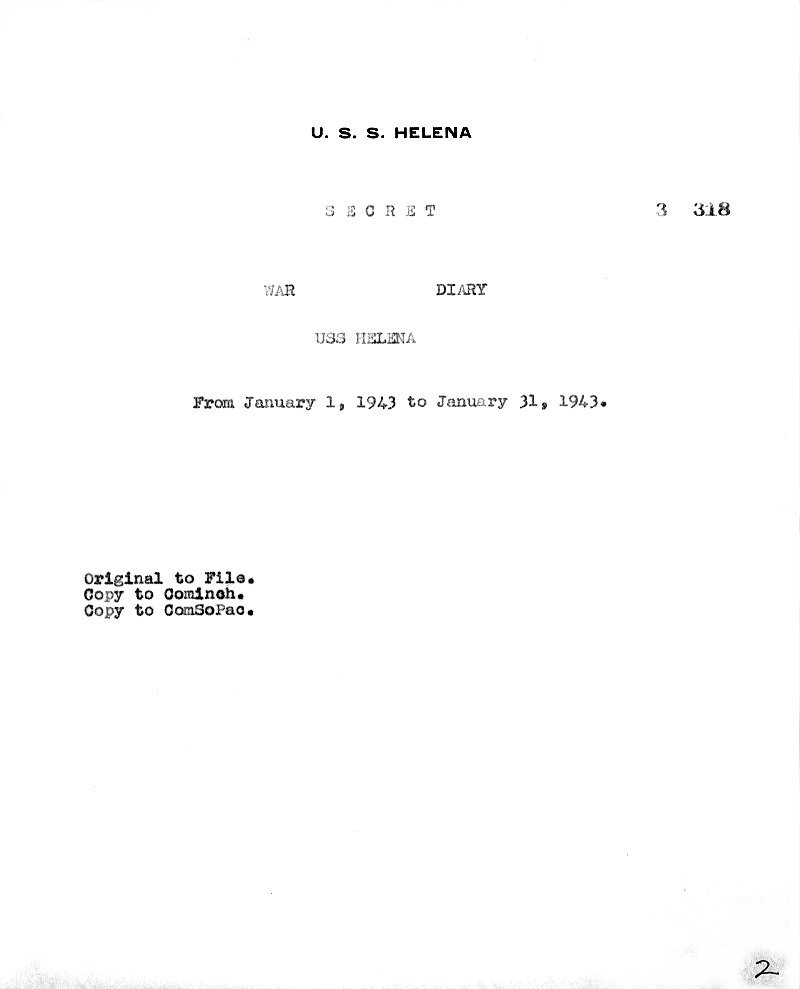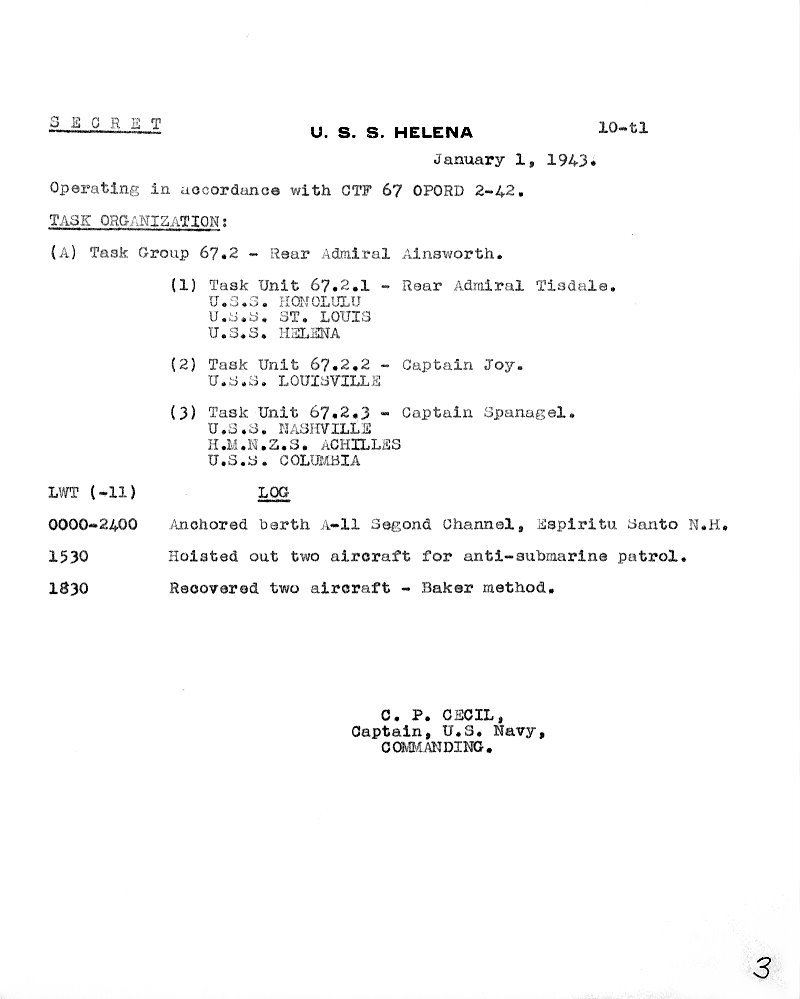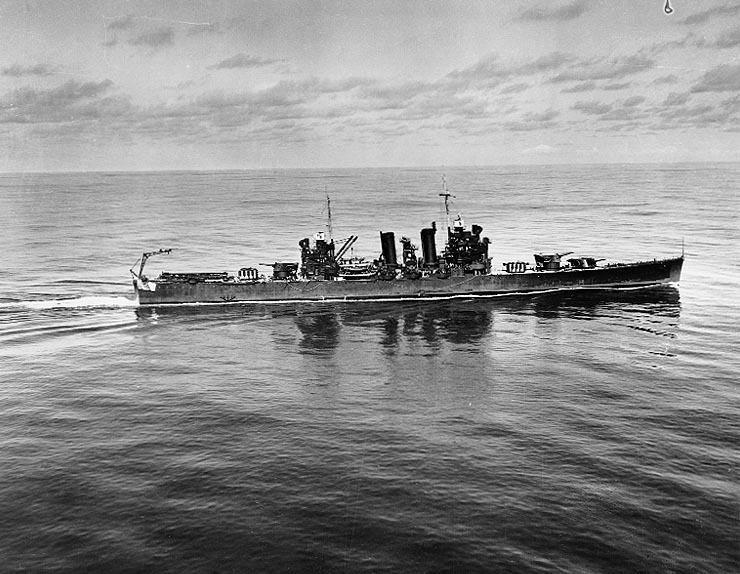 USS Honolulu (CL-48)
USS Honolulu (CL-48) of the United States Navy was a Brooklyn-class light cruiser active
in the Pacific War (World War II)
Honolulu sailed from Espiritu Santo in the New Hebrides Islands to intercept a Japanese Navy
convoy attempting to reinforce their positions on Guadalcanal in the Solomon Islands.
The Battle of Tassafaronga began shortly before midnight on 30 November, continuing through
the night. One Japanese destroyer was sunk by American cruiser gunfire, but four cruisers were
hit by Japanese torpedoes, with one of the cruisers, Northampton , sinking. Honolulu escaped
serious damage in this, one of the worst defeats suffered by the US Navy during World War II.
Honolulu operated out of Espiritu Santo in early 1943 with Task Force 67 (TF 67) in an attempt to
engage the "Tokyo Express".

USS St. Louis (CL-49)
St. Louis was laid down on 10 December 1936 by the Newport News Shipbuilding and Dry Dock Company,
Newport News, Virginia; launched on 15 April 1938; sponsored by Miss Nancy Lee Morrill; and commissioned
on 19 May 1939, Captain Charles H. Morrison in command.
On 6 January 1942, she departed San Francisco with Task Force 17 (TF 17), centered around Yorktown, and
escorted the ships transporting the Marine Expeditionary Force to Samoa to reinforce defenses there. From
20–24 January, the Yorktown group covered the offloading at Pago Pago, then moved to conduct air strikes
in the Marshalls and the Gilberts before returning to Pearl Harbor on 7 February.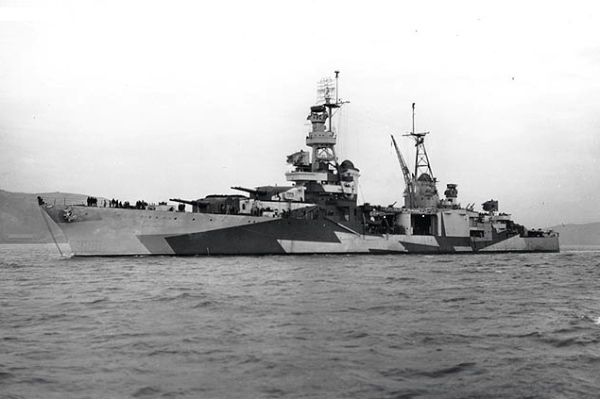 USS Louisville (CL-28)
USS Louisville (CA-28) a Northampton-class heavy cruiser – was the third ship of the United States
Navy to be named for the city of Louisville, Kentucky. She was active throughout the Pacific War.
On 11 November, the cruiser departed San Francisco for Pearl Harbor, continuing, after a few
days on to the South Pacific, escorting several troop transports as far as New Caledonia. She then
proceeded north to Espiritu Santo to Join TF 67, which was then battling Japanese forces in the Solomons.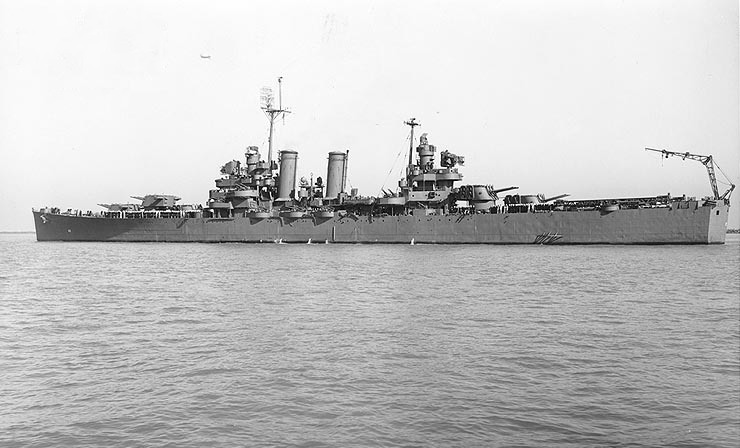 USS Nashville (CL-43)

USS Nashville (CL-43), a Brooklyn-class light cruiser, was laid down on 24 January 1935 by New York
Shipbuilding Corporation, Camden, New Jersey; launched on 2 October 1937; sponsored by Misses Ann
and Mildred Stahlman; and commissioned on 6 June 1938, Captain William W. Wilson in command.

From August December 1941, Nashville was based at Bermuda for the Neutrality Patrol in the Central
Atlantic. With the bombing of Pearl Harbor, Nashville steamed to Casco Bay, Maine, where she joined
with a troop and cargo convoy to escort them to Iceland. She continued escort duty to Bermuda and
Iceland until February 1942.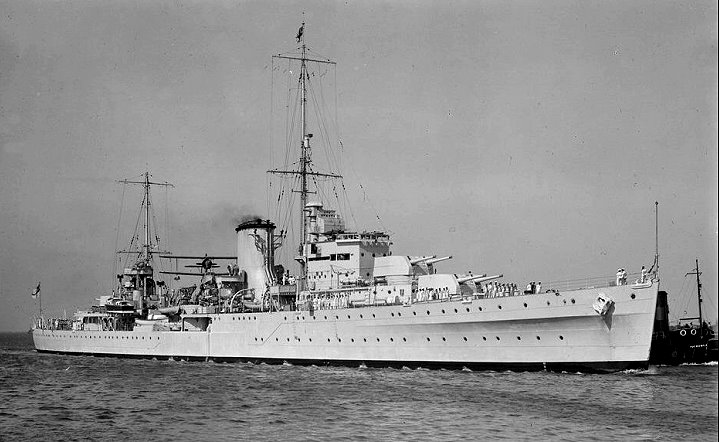 H M N Z S Achilles (70)

HMNZS Achilles was a Leander-class light cruiser which served with the Royal New Zealand Navy in the
Second World War. She became famous for her part in the Battle of the River Plate, alongside Ajax and
Exeter. She was the second of five ships of the Leander-class light cruisers, designed as effective follow-ons
to the York-class. Upgraded to Improved Leander-class, she could carry an aircraft and was the first ship
to carry a Supermarine Walrus, although both Walruses were lost before the Second World War began.
At one time she carried the unusual DH.82 Queen Bee which was a radio-controlled unmanned aircraft,
normally used as a drone.

While operating off New Georgia Island with US Navy forces, a bomb damaged her X turret on 5 January
1943. Between April 1943 and May 1944 Achilles was docked in Portsmouth, England for repairs. Her
damaged X turret was replaced by four QF 2 pom poms in a quadruple-mount. Sent back to the New
Zealand Fleet, Achilles next joined the British Pacific Fleet in May 1945 for final operations in the Pacific War.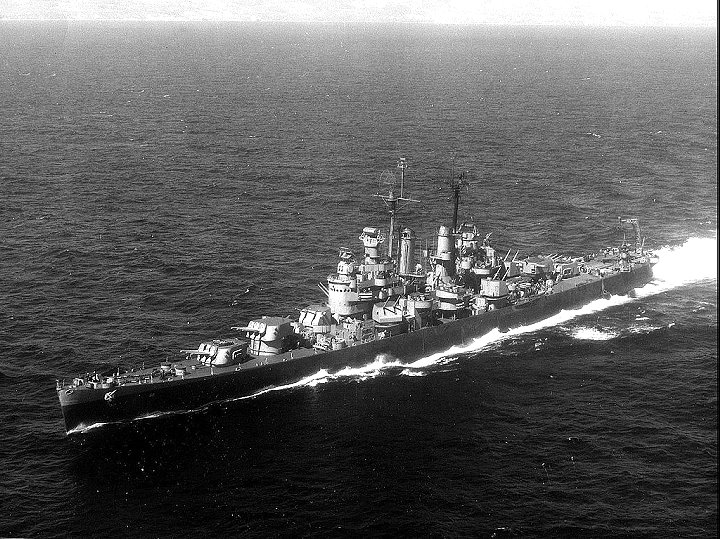 USS Columbia (CL-56)

USS Columbia (CL-56) was one of 26 United States Navy -class light cruisers completed during or shortly after
World War II. The ship, the sixth US Navy ship to bear the name, was named for the city of Columbia, South Carolina.
Columbia was commissioned in July 1942, and saw service in several campaigns in the Pacific. Like almost all her
sister ships, she was decommissioned shortly after the end of the war, and never saw active service again. Columbia
was scrapped in the early 1960s. A memorial to the ship and men who served on her exists in Columbia, SC.

Sailing from Norfolk on 9 November 1942, Columbia arrived at Espiritu Santo, New Hebrides on 10 December,
and joined in the patrols west of the New Hebrides in support of the continuing struggle for Guadalcanal .