USS Helena War Diary December 1942
Page 1 of 3 pages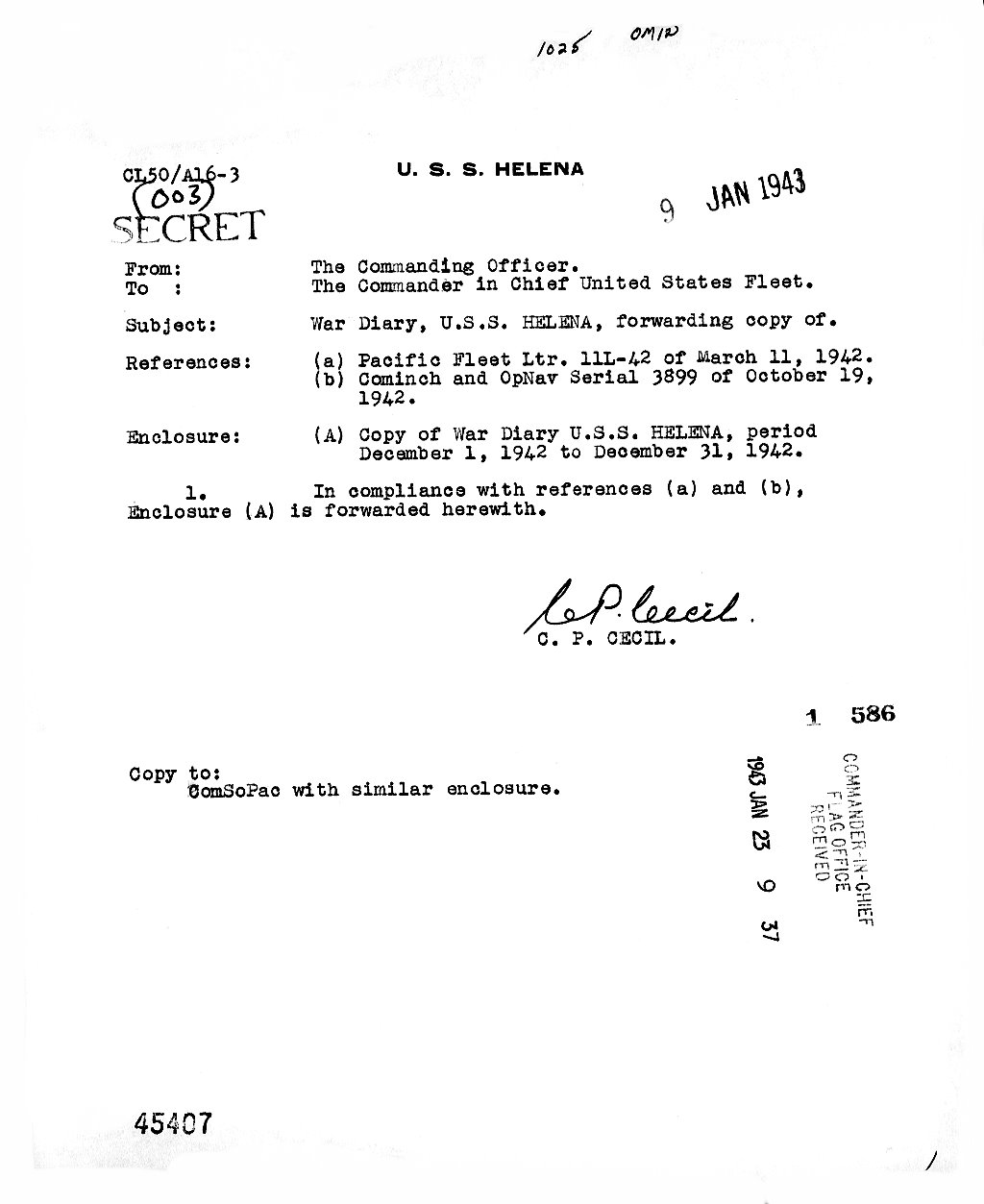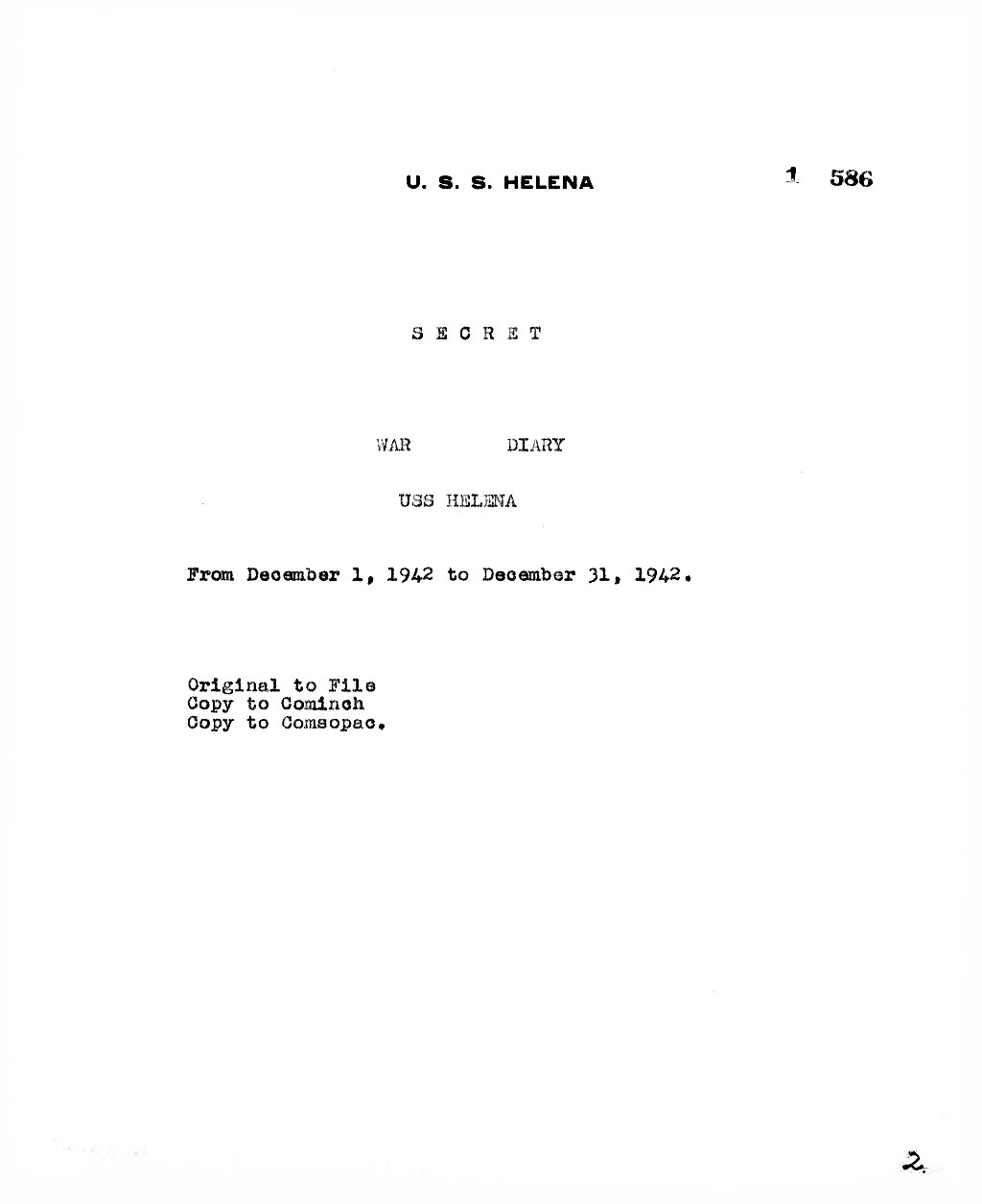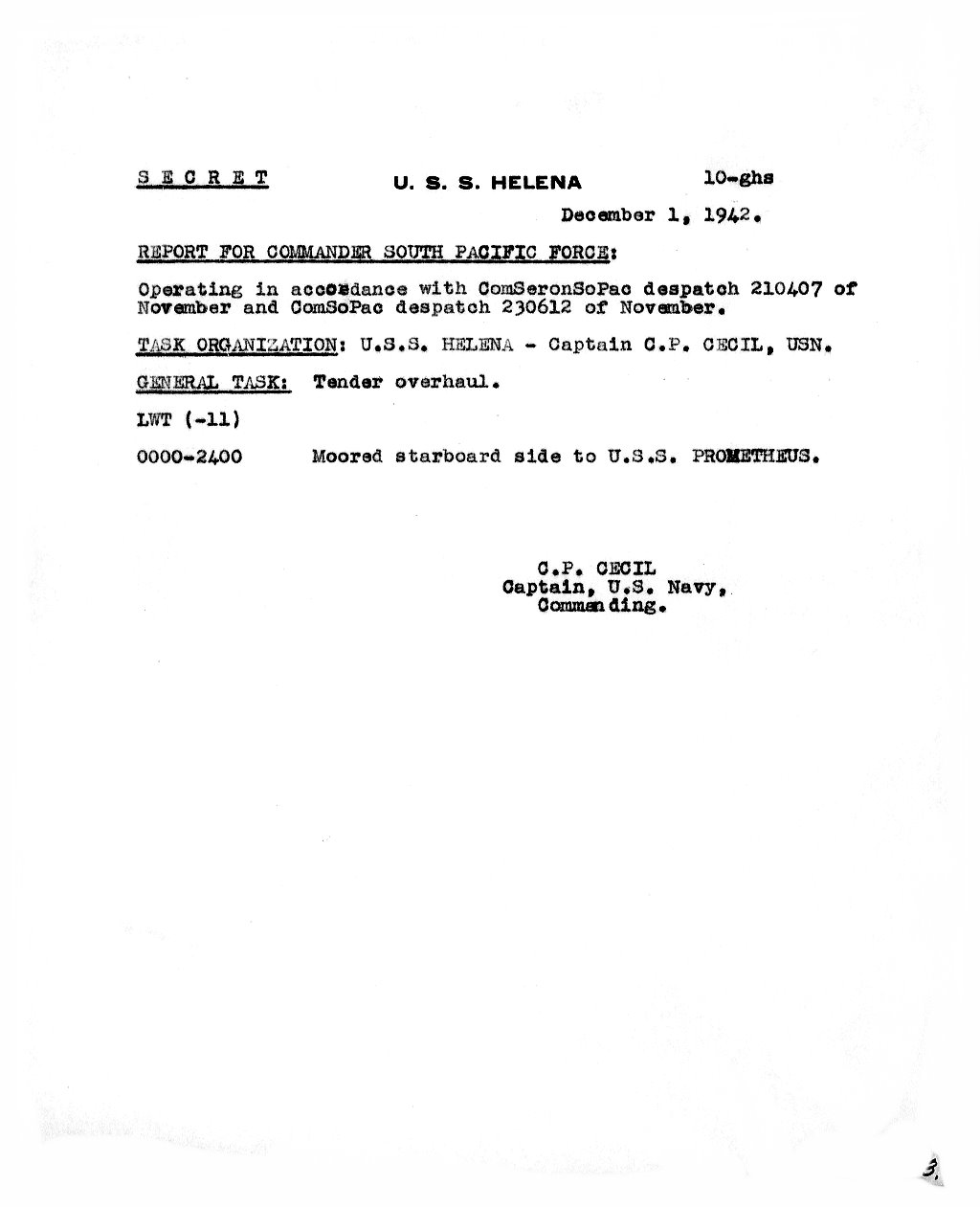 USS Prometheus (AR-3) was a repair ship that served the United States Navy during World War I
and World War II. Named after Greek mythology figure Prometheus, she was originally laid down as a collier
on 18 October 1907 at the Mare Island Navy Yard, Vallejo, California; launched on 5 December 1908;
and commissioned 15 January 1910 as USS Ontario (Fleet Collier No. 2).

Prometheus recommissioned on 15 May 1942 at the Bremerton Navy Yard and following shakedown, she sailed from
San Francisco, California on 9 August for Pearl Harbor, Hawaii where she took in tow the drydock ARD–2 and proceeded
to Noumea, New Caledonia. She rendered repair services from the largest warship, the USS South Dakota (BB-57), to the
smallest amphibious craft, which were beginning to figure so prominently in the island-hopping campaign towards
the Japanese home islands. Her only breaks, from a steady demand of hard work from her crew,
came on infrequent trips to Sydney, Australia.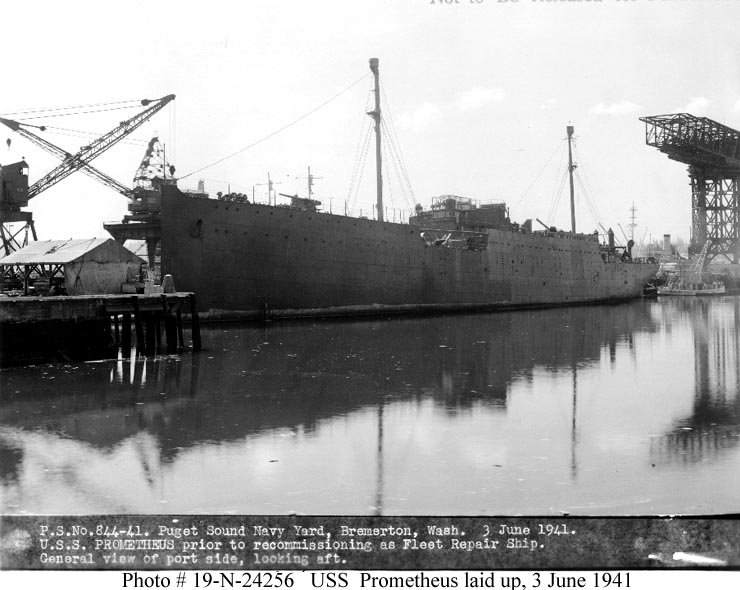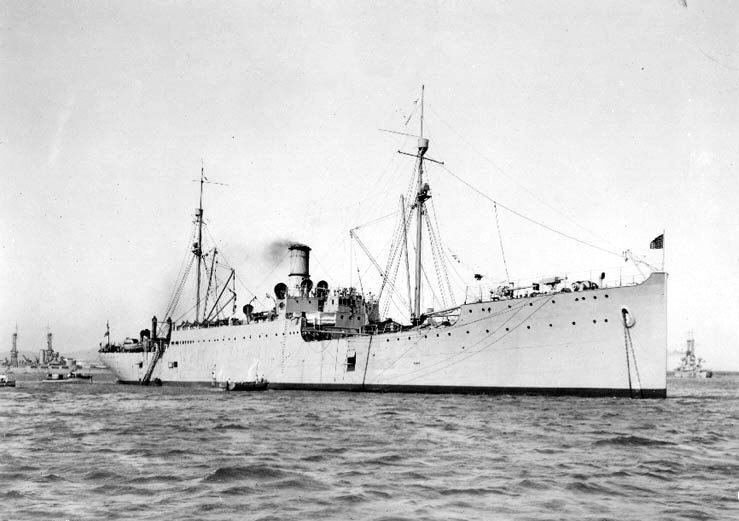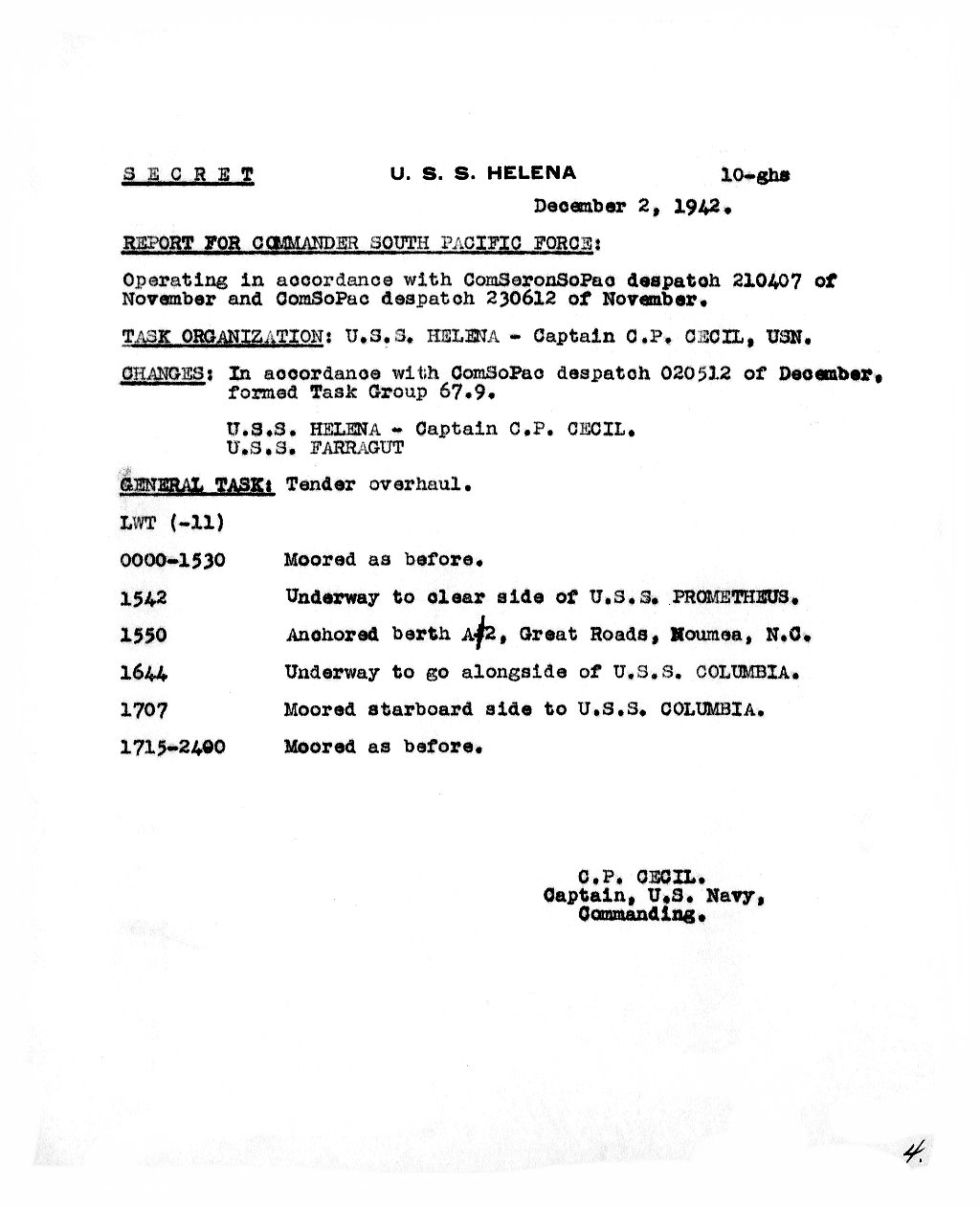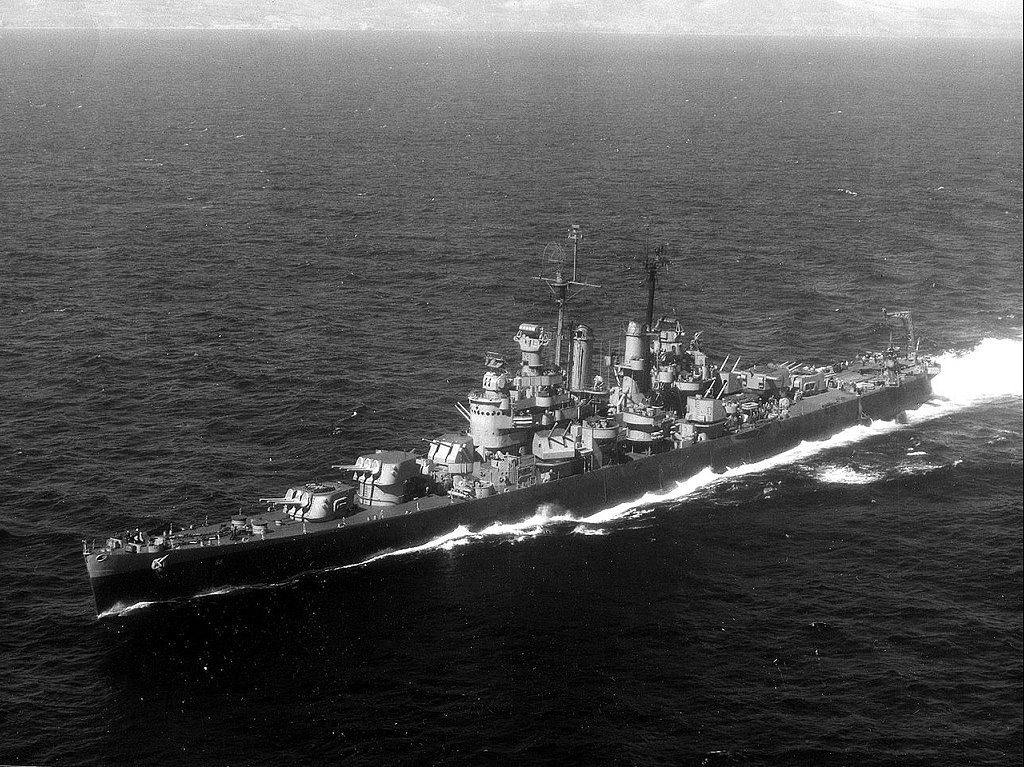 USS Columbia (CL-56) was one of 26 United States Navy -class light cruisers completed during or shortly after World War II .
The ship, the sixth US Navy ship to bear the name, was named for the city of Columbia, South Carolina.
Columbia was commissioned in July 1942, and saw service in several campaigns in the Pacific.
Like almost all her sister ships, she was decommissioned shortly after the end of the war, and never saw active service again.
Columbia was scrapped in the early 1960s.
A memorial to the ship and men who served on her exists in Columbia, SC.

Sailing from Norfolk on 9 November 1942, Columbia arrived at Espiritu Santo, New Hebrides on 10 December, and joined in the
patrols west of the New Hebrides in support of the continuing struggle for Guadalcanal .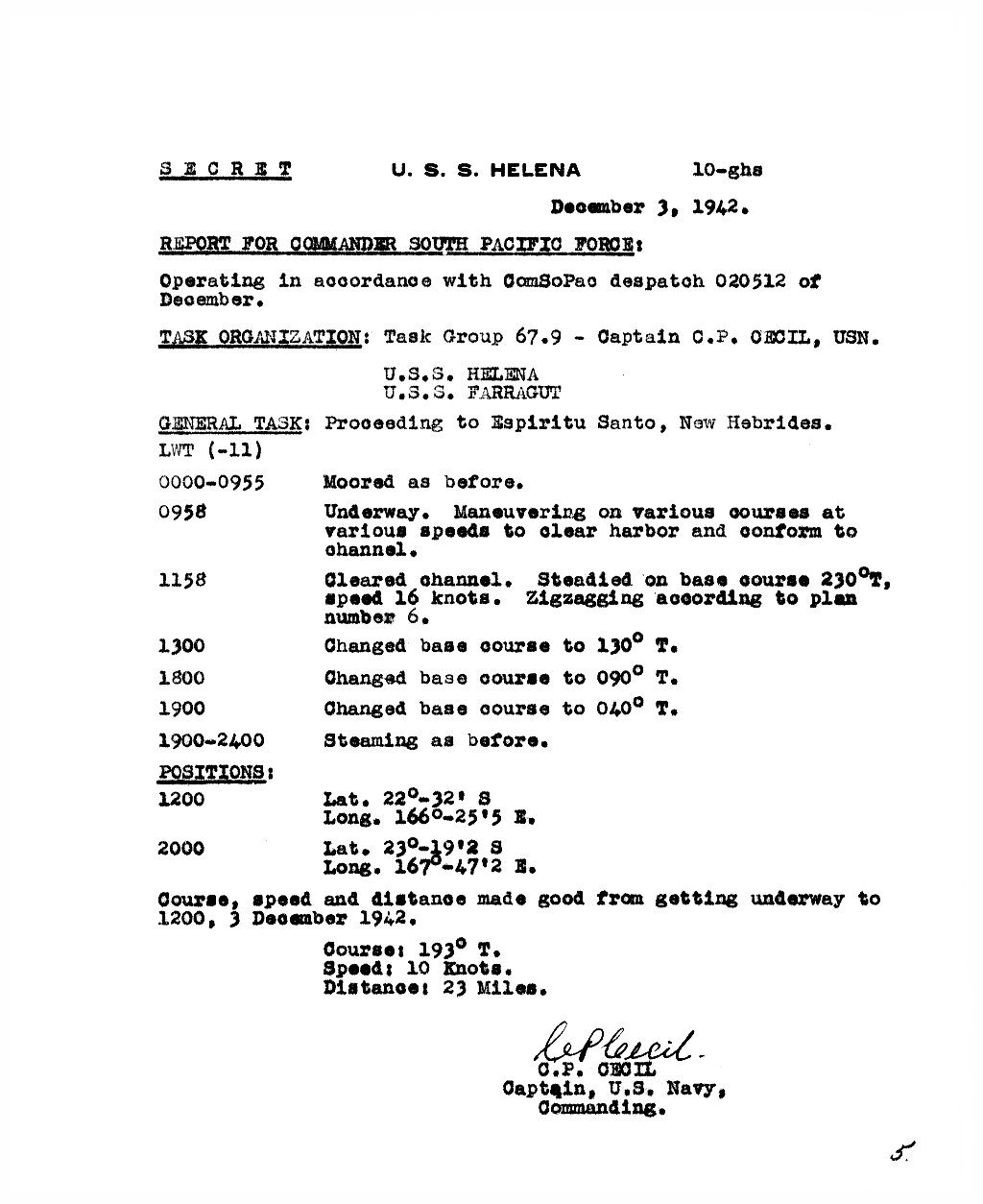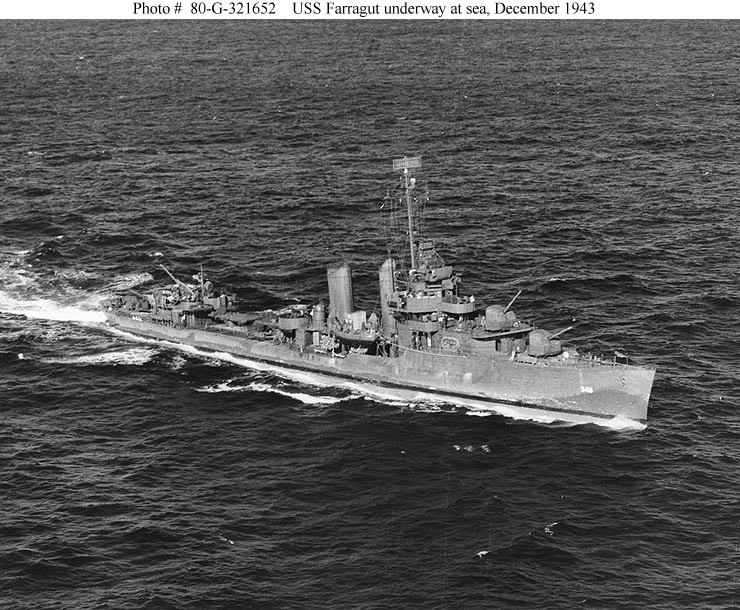 The third USS Farragut (DD-348) was named for Admiral David Glasgow Farragut (1801–1870).
She was the lead ship of her class of destroyers in the United States Navy.
She served as screening ship and plane guard during the air operations covering the assault on Guadalcanal
7 August, and then patrolled the eastern Solomons to protect sea lanes to Guadalcanal.
On 24 and 25 August, the carrier she guarded engaged Japanese forces in the air Battle of the Eastern Solomons .

The destroyer remained in the southwest Pacific, patrolling off Guadalcanal to guard unloading transports,
and escorting convoys from Australia to Espiritu Santo , Noumea , and the Fiji Islands .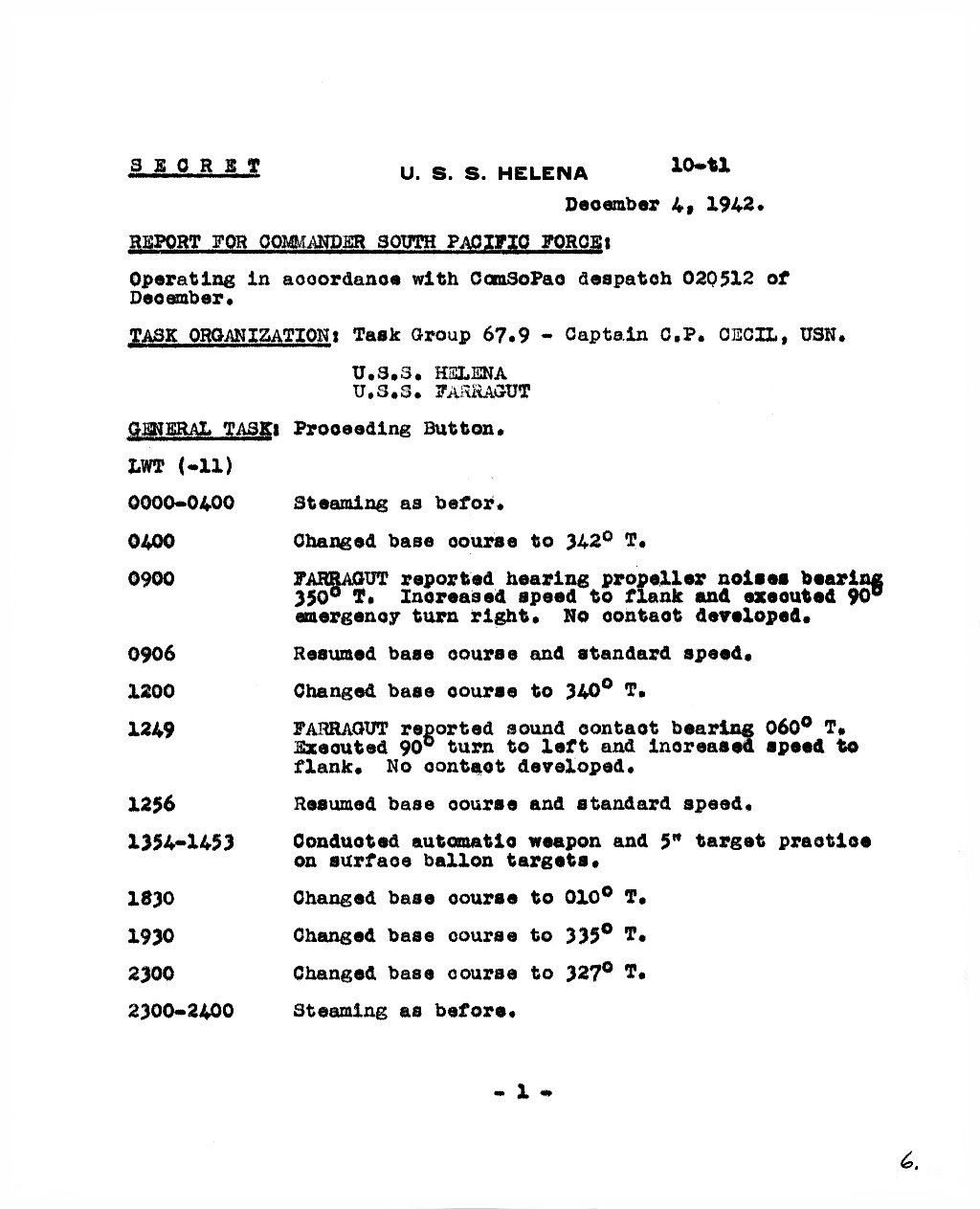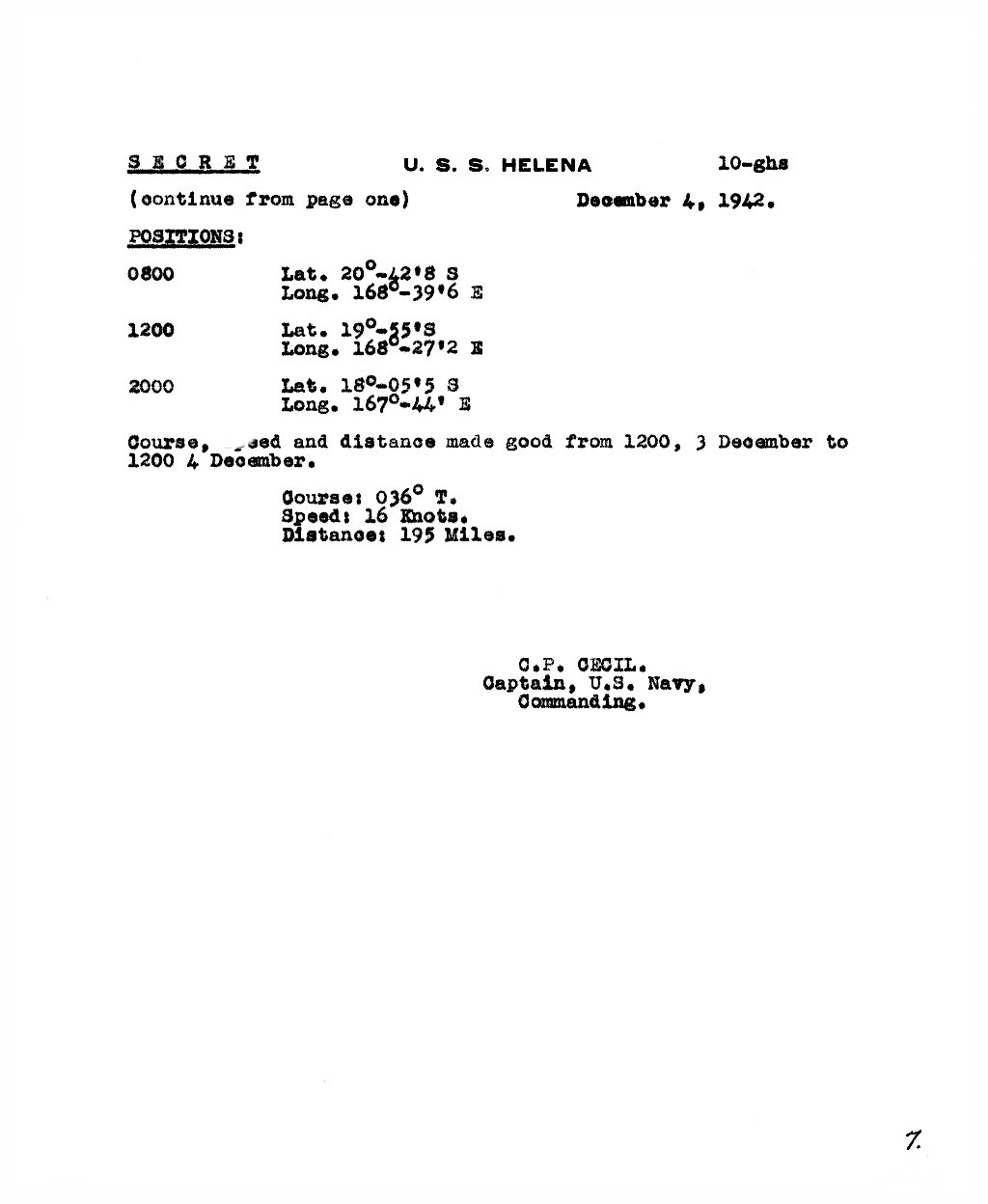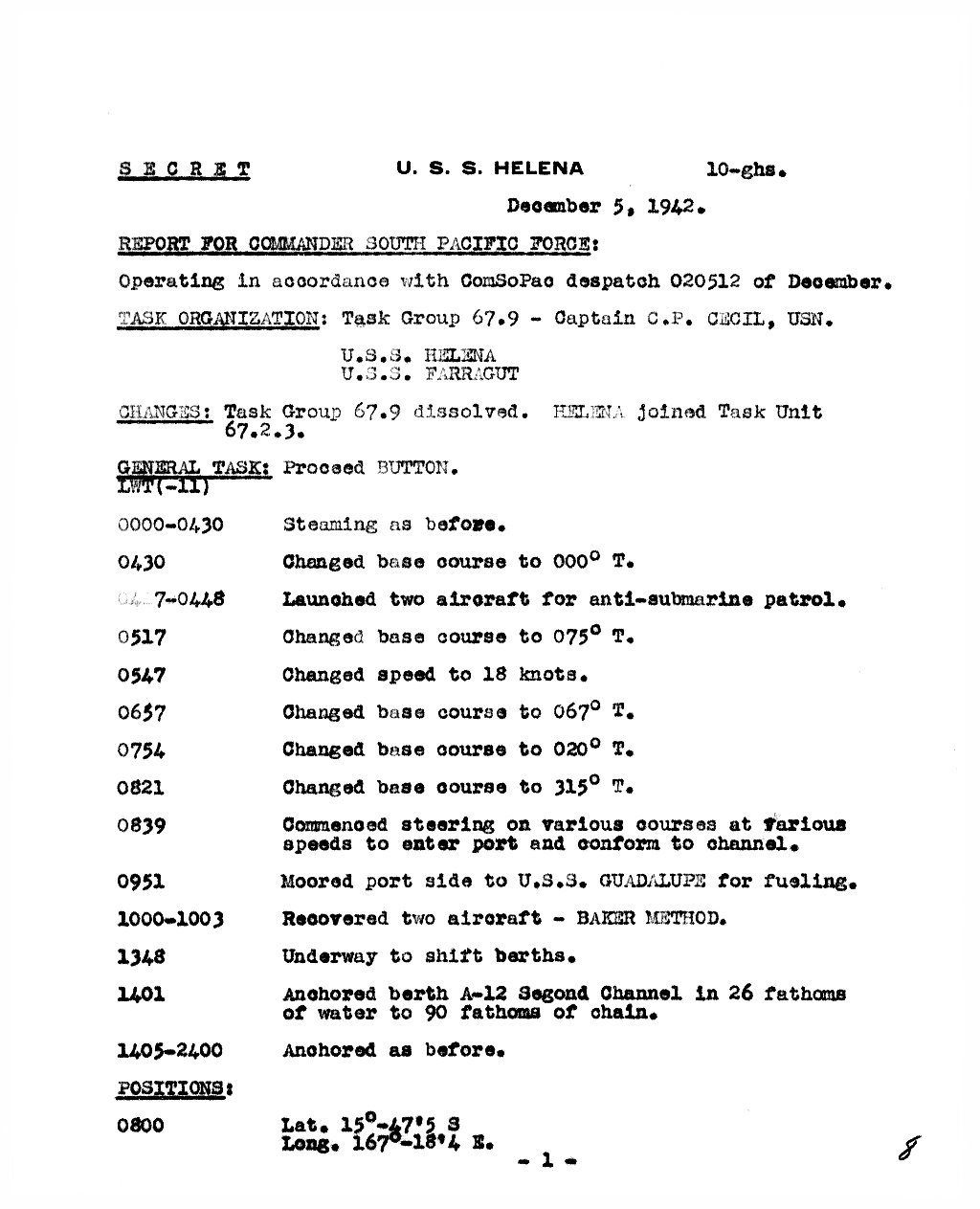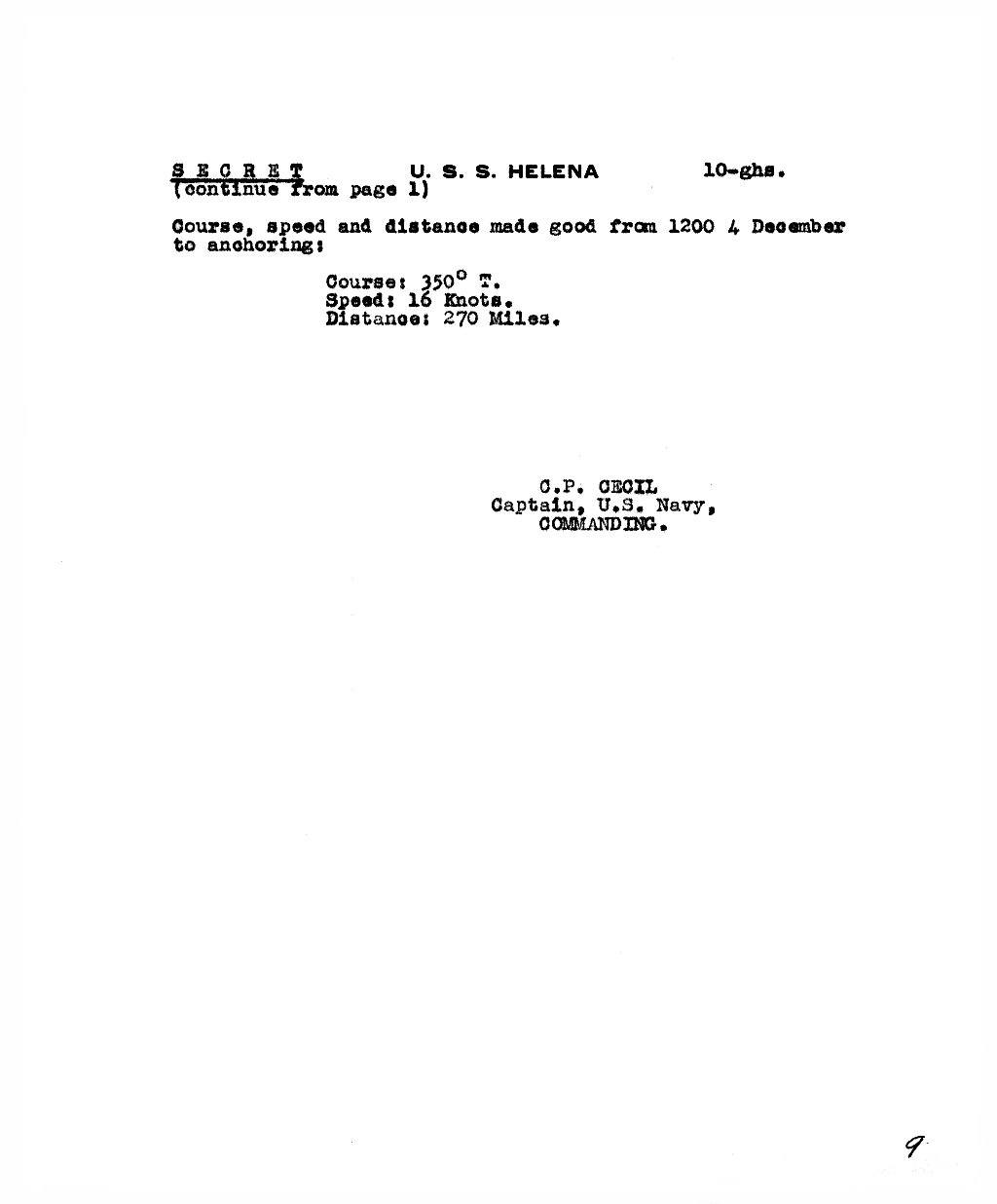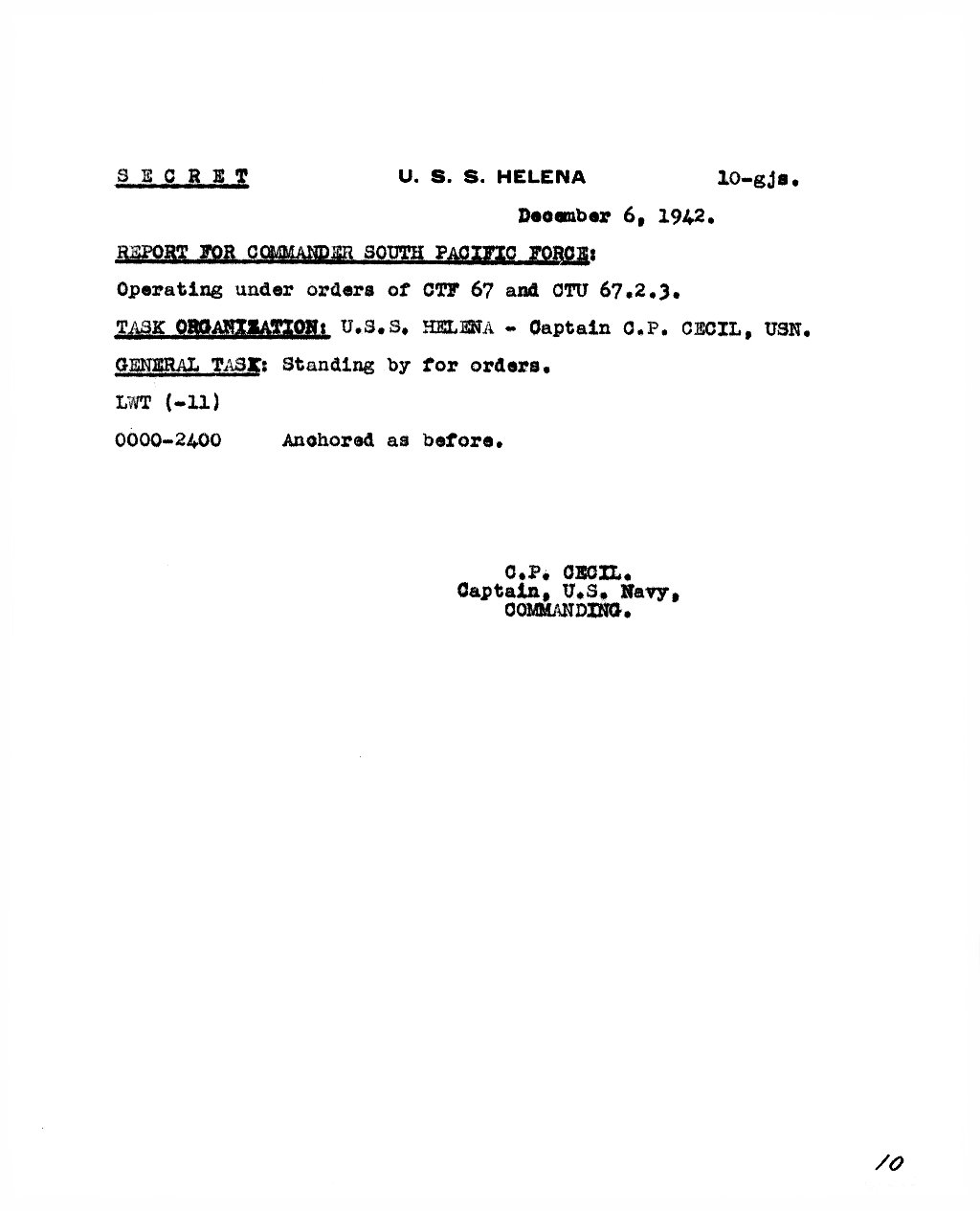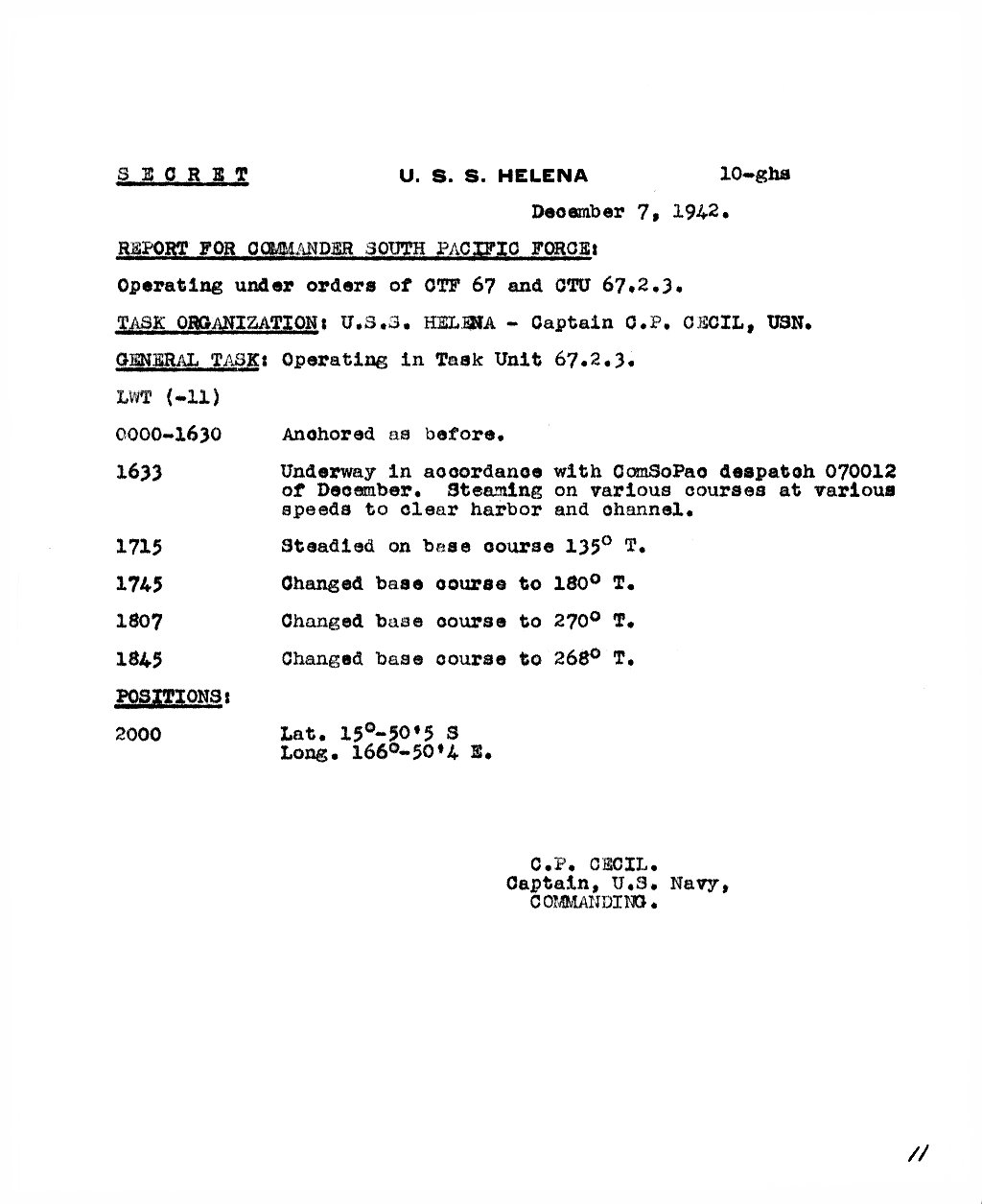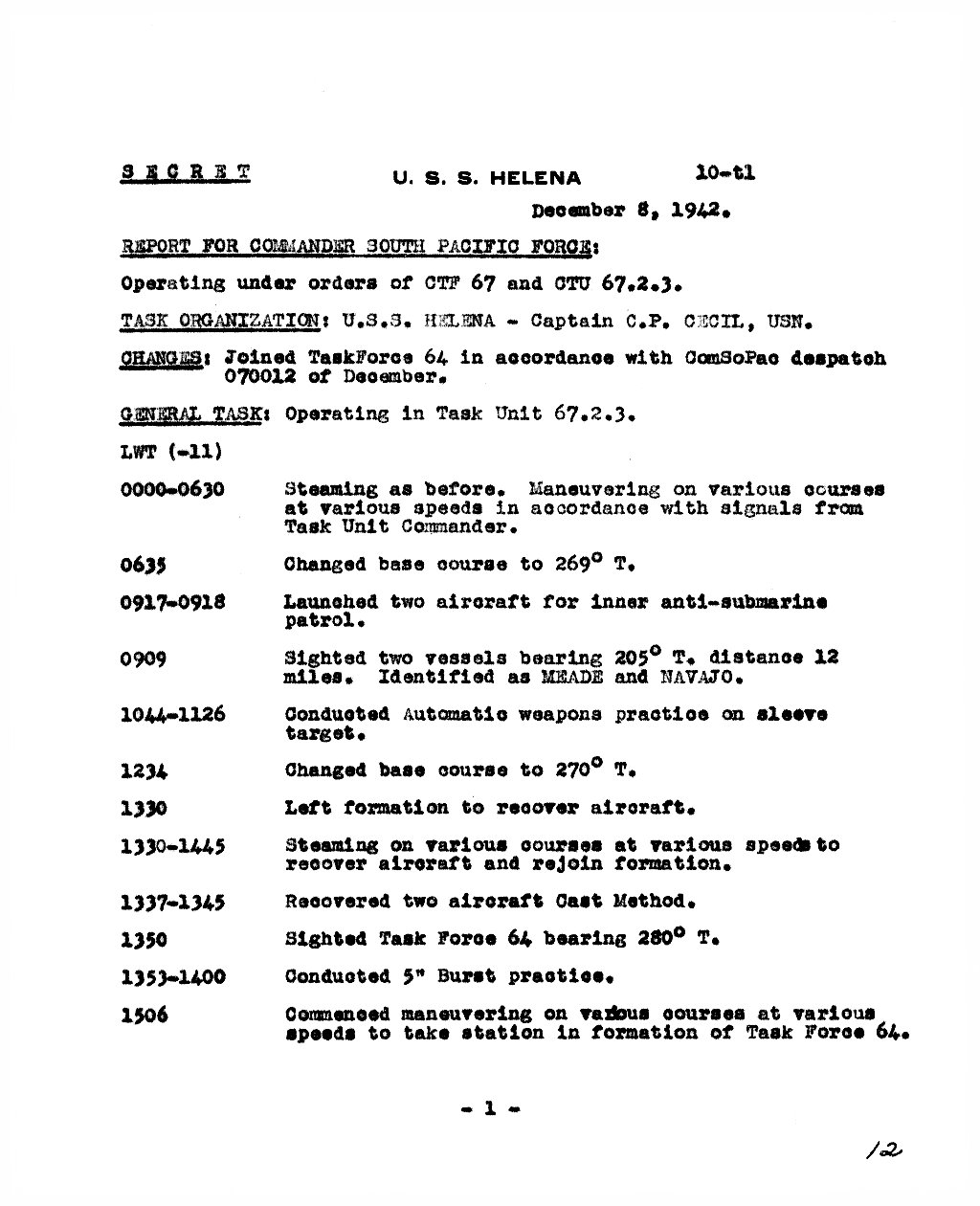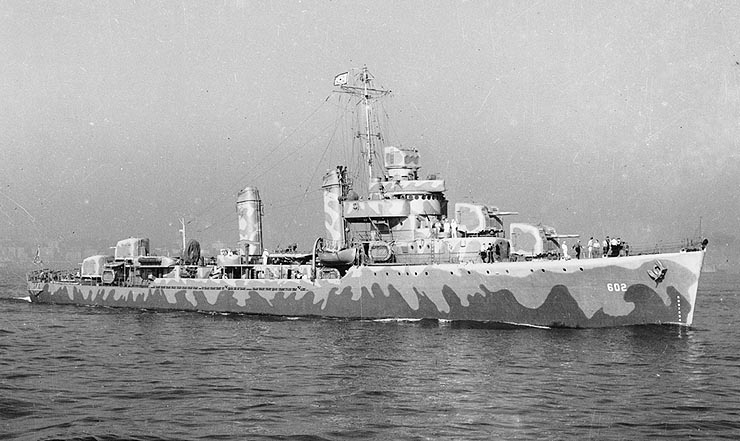 USS Meade (DD-602)

USS Meade (DD-602) was a Benson-class destroyer in the United States Navy during World War II.
She was the second ship named for Richard Worsam Meade and Robert Leamy Meade.

Between 22 November and 16 December, Meade operated as escort for Navajo during salvage operations.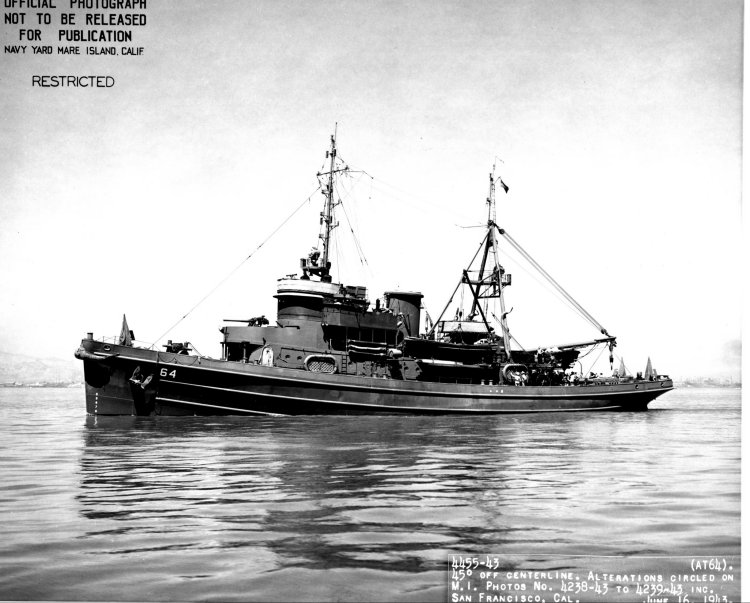 USS Navajo (AT-64)
USS Navajo (AT-64) was an oceangoing tugboat in the United States Navy , and the lead ship of her class.

She was named for the Navajo people.

Arriving in the New Hebrides just after the landings on Guadalcanal, she supported operations in the Solomons
with repair and salvage work at Espiritu Santo, Nouméa, Tongatapu, and Suva,as well as under battle conditions at
Tulagi, Guadalcanal, and Rennell. Towing assignments during those operations took her throughout
the island groups of the south Pacific, and once, in late November-early December 1942, to Sydney, Australia.

The Navajo was awarded a battle star for its salvage operations between 8 August 1942 and 3 February 1943 - unique honor for a fleet tug.