Cockatoo Island is significant as a site that includes the only remaining dry dock in Australia built using convict labour,
as well as buildings and fabric related to the administration, incarceration and working conditions of convicts.

The largest in Sydney Harbour, Cockatoo Island is located at the junction of the Parramatta and Lane Cove rivers.
It operated as a convict penal establishment from 1839 to 1869, primarily as a place of secondary punishment for
convicts who had re-offended in the colonies.

Cockatoo Island was regarded as the ideal location for a place of hard labour. It was isolated, easy to provision and
secure, but not distant and therefore 'under the very eye of authority'. Convicts sent to the island were subject to harsh
living and working conditions.

The main form of hard labour on the island was quarrying, labouring and construction. Convicts excavated 580 000
cubic feet of rock, creating 45 feet (14 metre) sandstone cliffs, to prepare an area to construct a dock. The Fitzroy
Dock was constructed between 1839 and 1847.

Convicts also constructed impressive underground silos, hand-hewn in rock, to store wheat. The silos were built in
response to the severe drought of 1837-39 and were part of a strategy to reduce the colony's reliance on infrequent
grain shipments.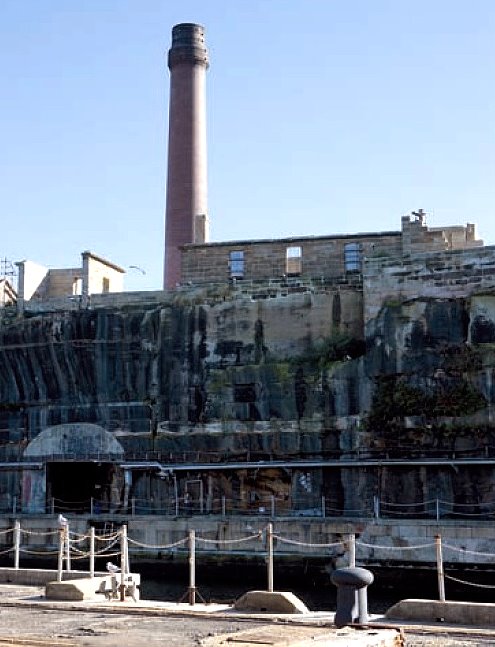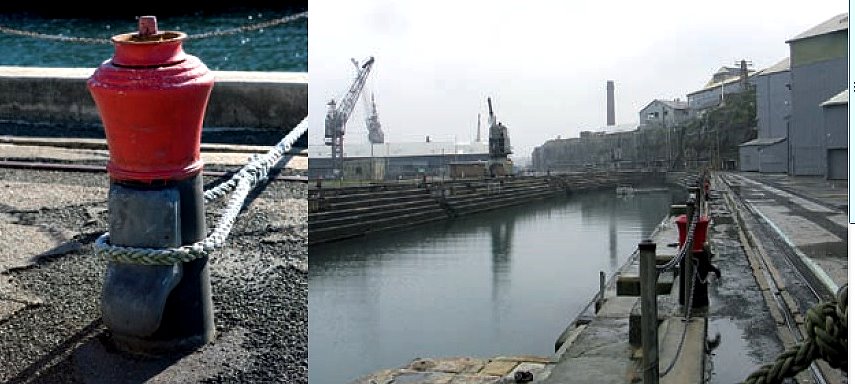 From 1871 to 1888 the prison barracks became an industrial school for girls and a separate reformatory for girls under
16 convicted of a crime. In 1871 the wooden sailing ship, the NSS Vernon, moored at Cockatoo Island, training
delinquent, homeless or orphaned boys in seamanship.
The girls' reformatory was relocated to Watsons Bay in 1879 and the industrial school for girls closed in early 1888.
Overcrowding elsewhere in the colony forced the return of prisoners to Cockatoo Island in June 1888.
Following Federation in 1901, the NSW Government retained management of the island. The male prison section was
closed in 1906 and prisoners were transferred to the new Long Bay Gaol. In 1909 female prisoners were also relocated
to Long Bay. The boys from the training ship were moved to a boys' farm at Gosford.
In 1890 Sutherland Dock was completed using free labour. With closure of the prison, departure of the school ship and
increased international shipping, the dockyards and shipbuilding activities expanded rapidly and facilities spread over
the whole island.
In 1911 the Royal Australian Navy was formed, and in 1913 the Commonwealth Government purchased Cockatoo Island
for the building of major naval vessels as well as for ship repair. Through shipbuilding and servicing, Cockatoo Island
played an important role both in the development of the Royal Australian Navy and during both World Wars.
Cockatoo Island operated as a ship-building complex for 134 years between 1857 and 1991. It was Australia's primary
shipbuilding facility for much of this time and contributed significantly to Australia's naval and maritime history.
National Heritage List: 1 August 2007