USS Helena CL-50 Memories
Page 3
---
Up dated 5 September 2012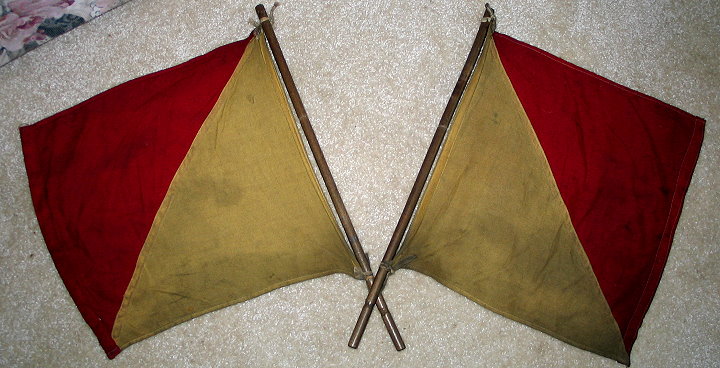 Recently found on eBay. An original set of WWII Semaphore flags and an information booklet.
The "Aide" has a slider paper, between the two sides, with two small tabs on either side. It pulls down almost the length of the"Aide".
In doing so, the tabs line up with various pieces of information. All Navy stuff.
The slider is slightly open to show some information--both sides. Larger and it would not fit my scan bed.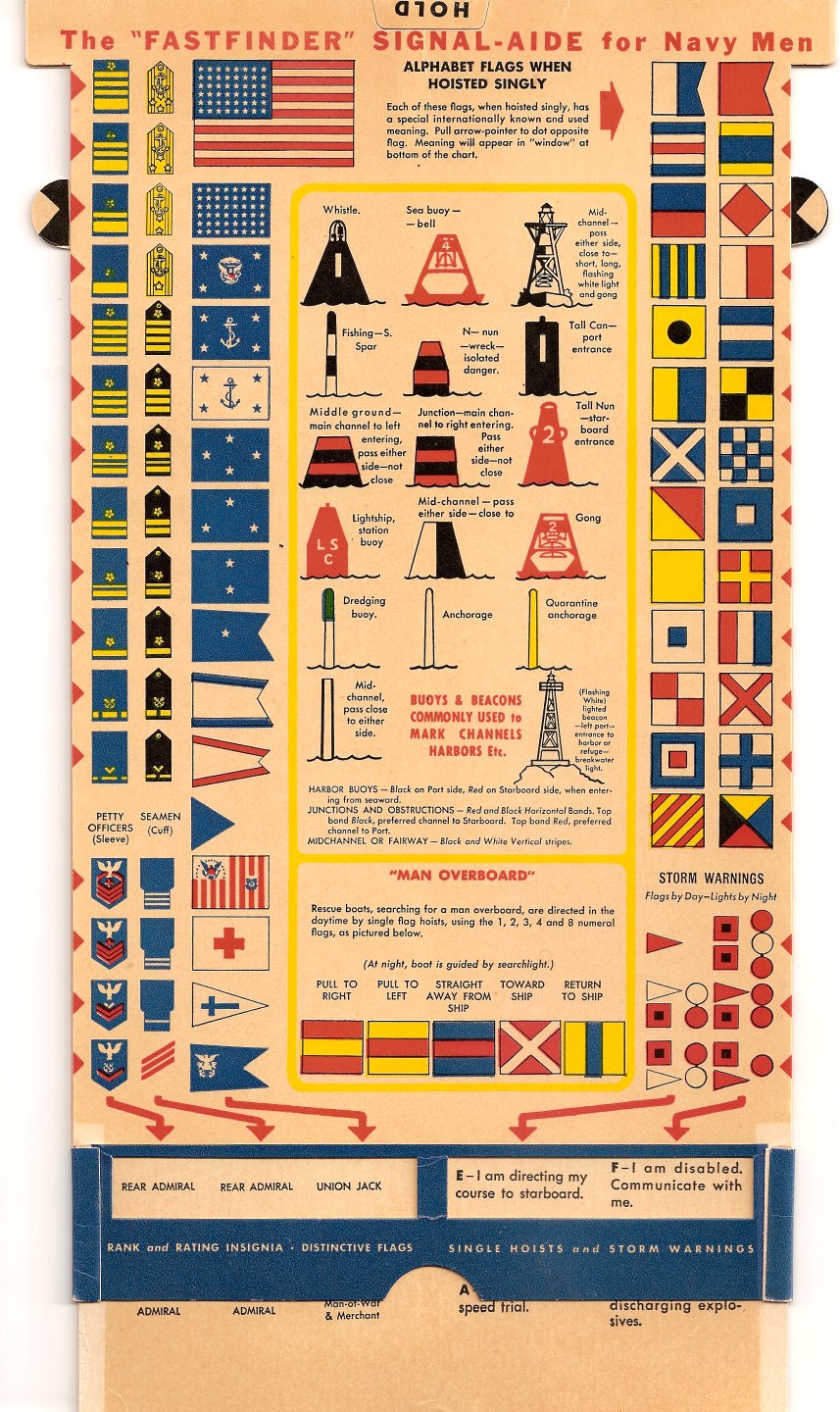 Signal - Aide Chart, front side.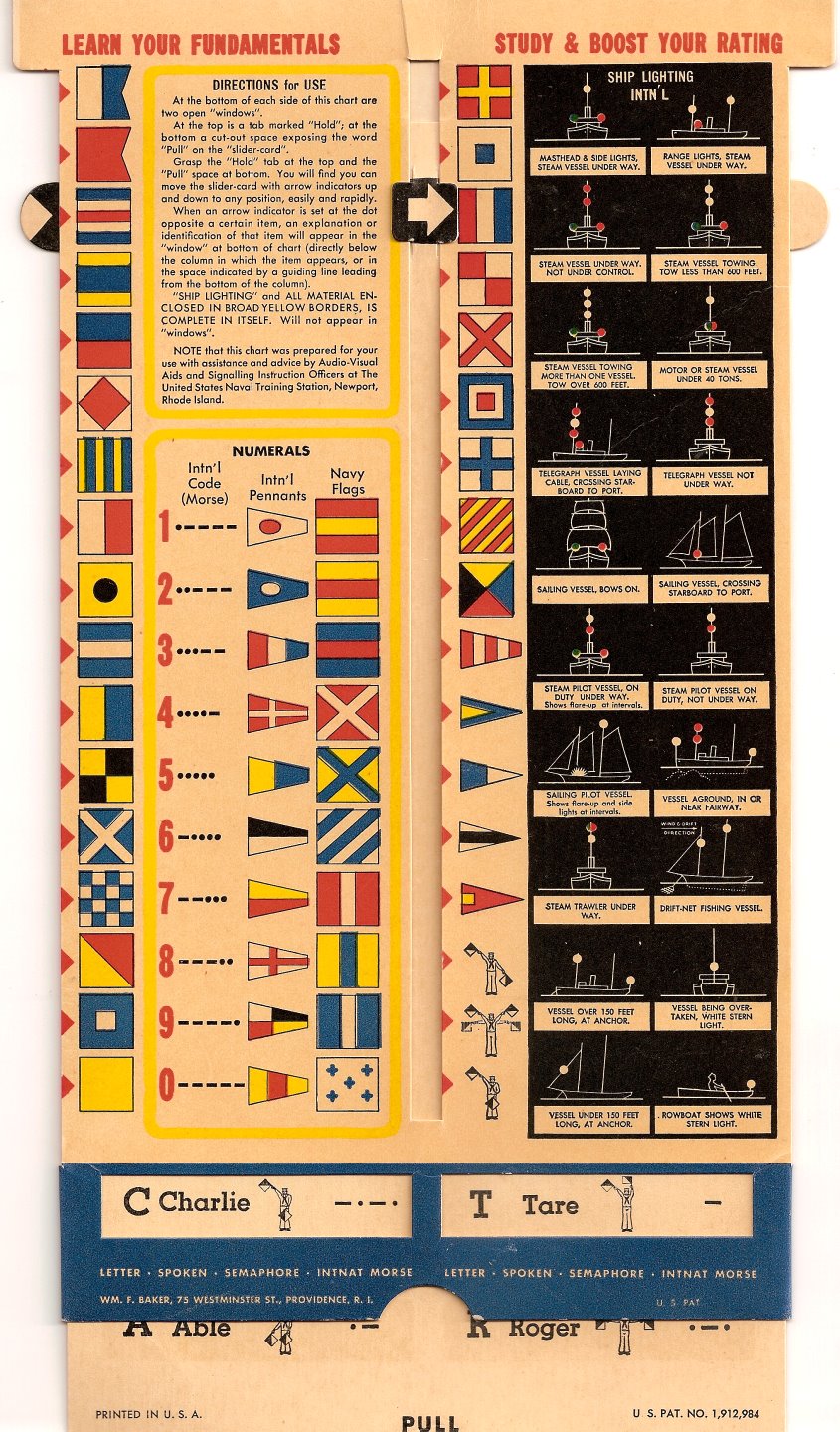 Signal - Aide Chart, reverse side.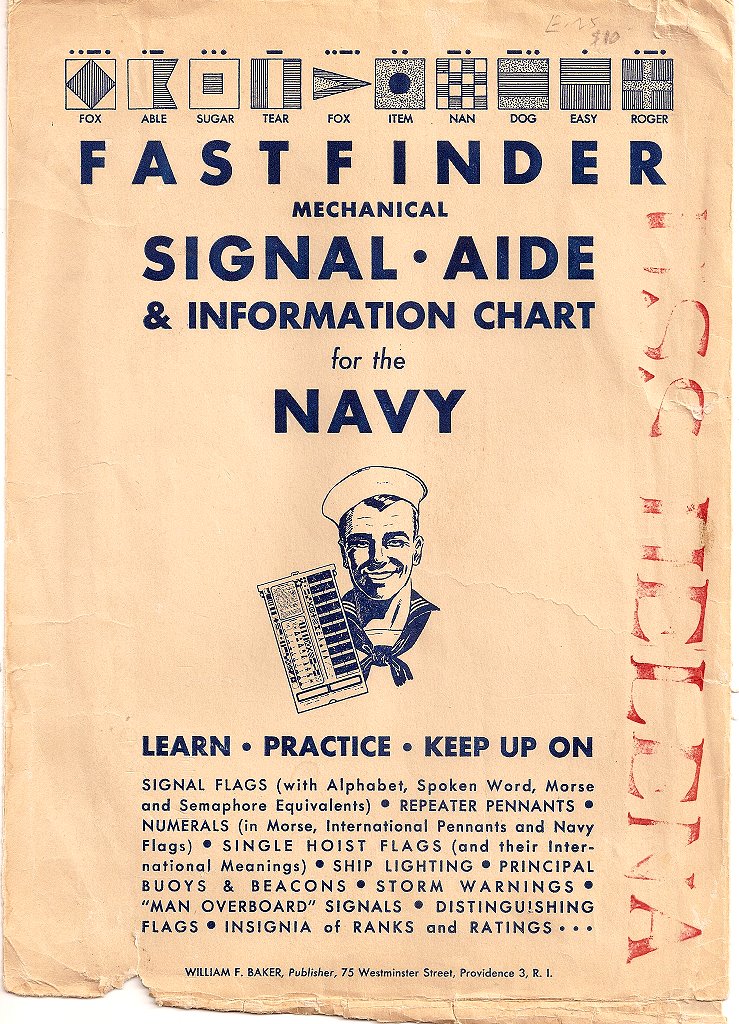 Signal - Aide envelope. Note the USS Helena, in red.
---
The menu measures 7" by 5 3/8" and is green in color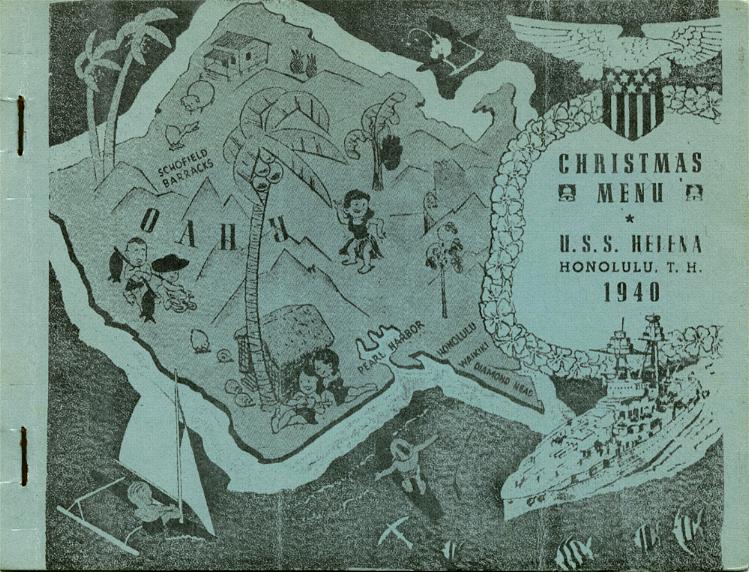 Outside front cover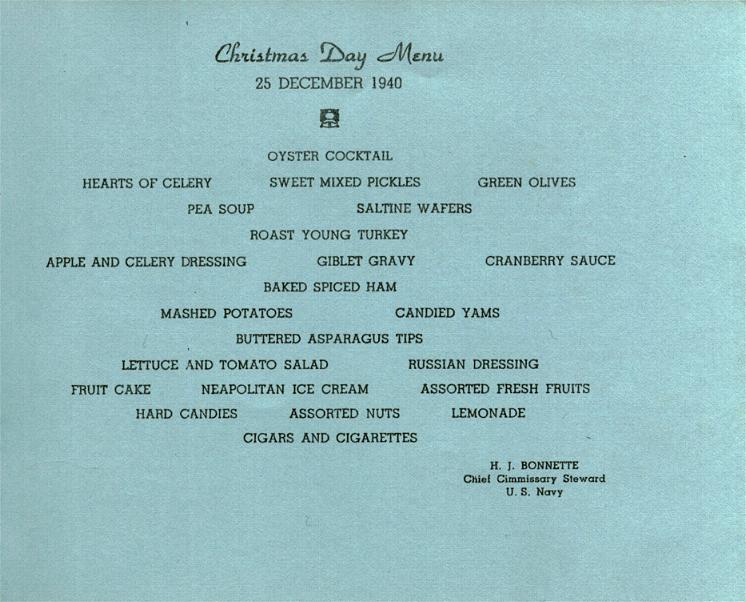 First page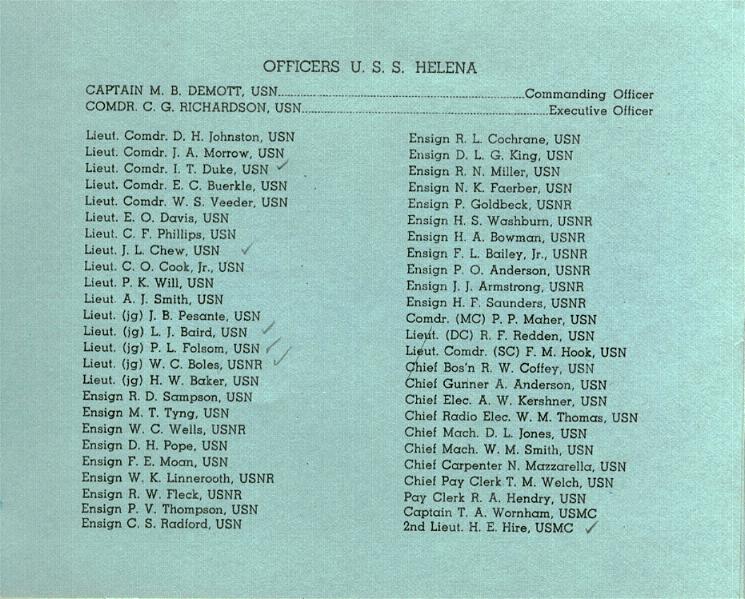 Second page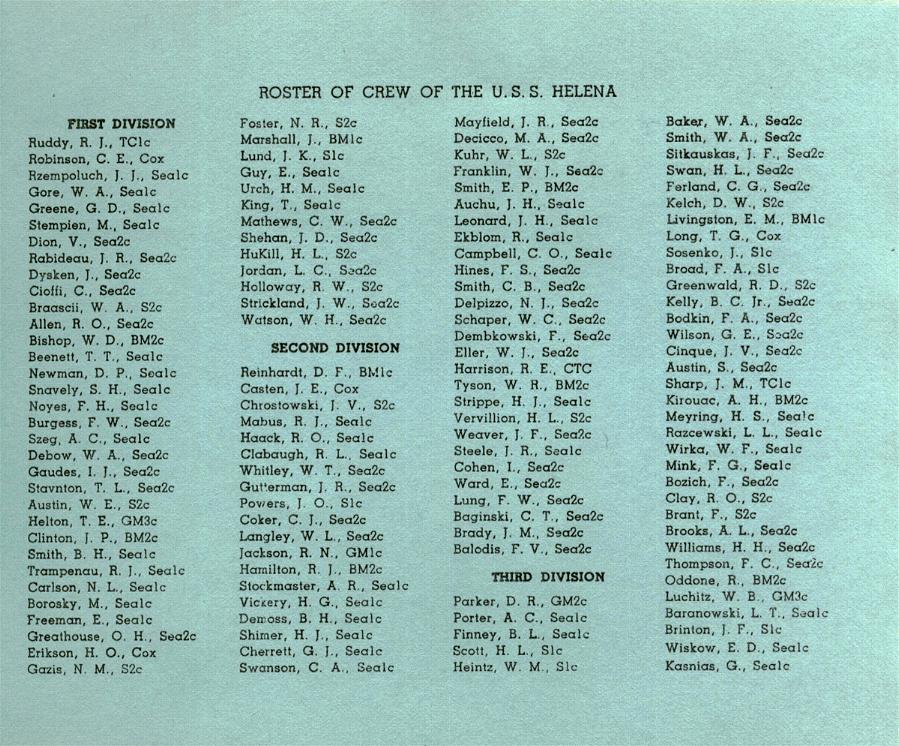 Third page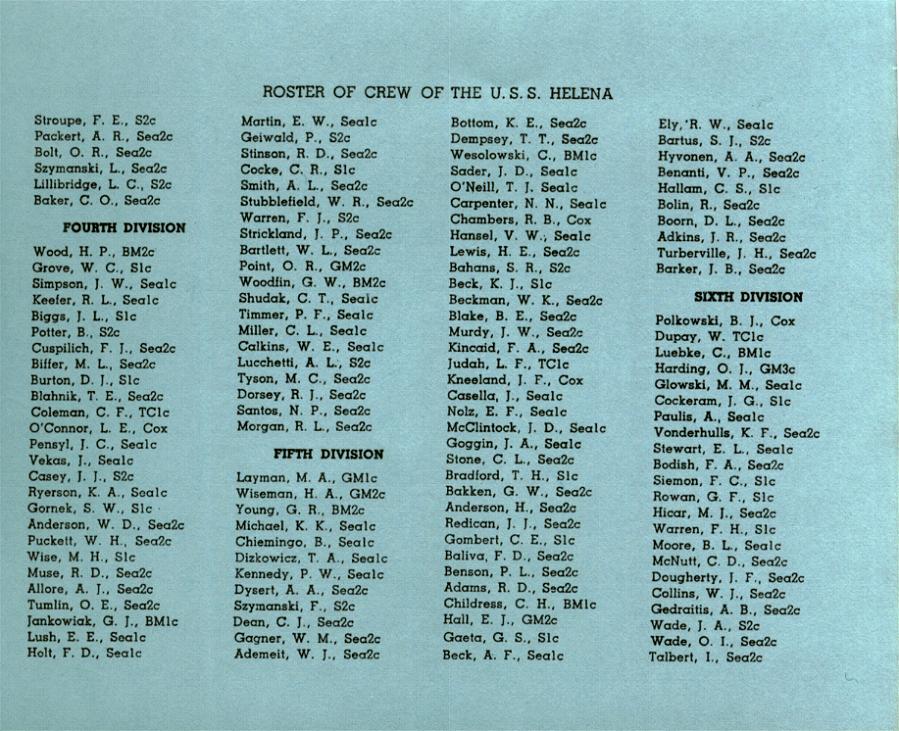 Fourth page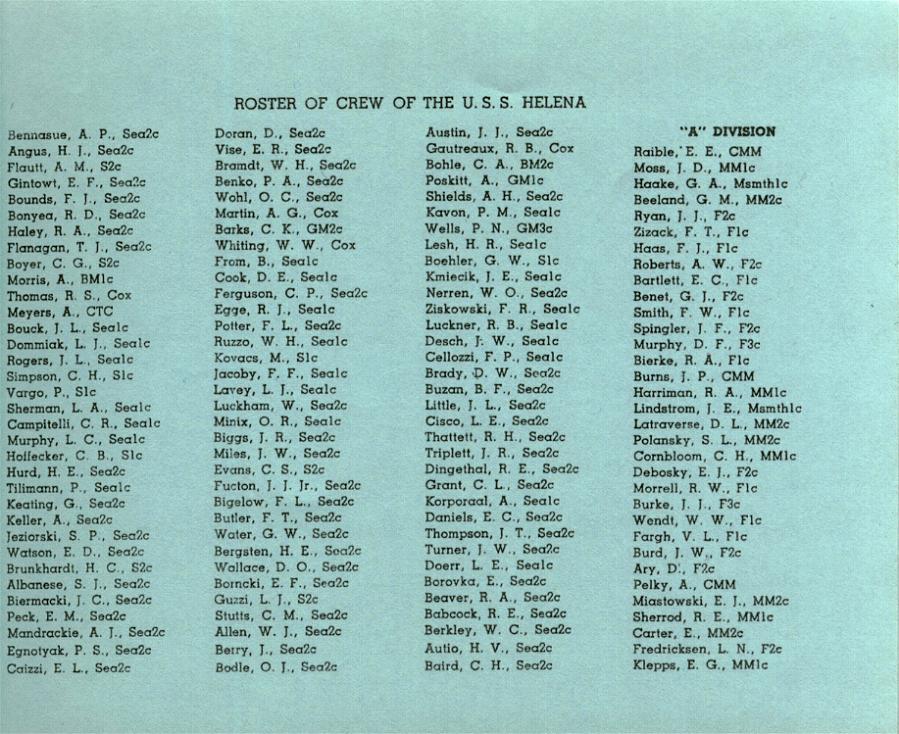 Fifth page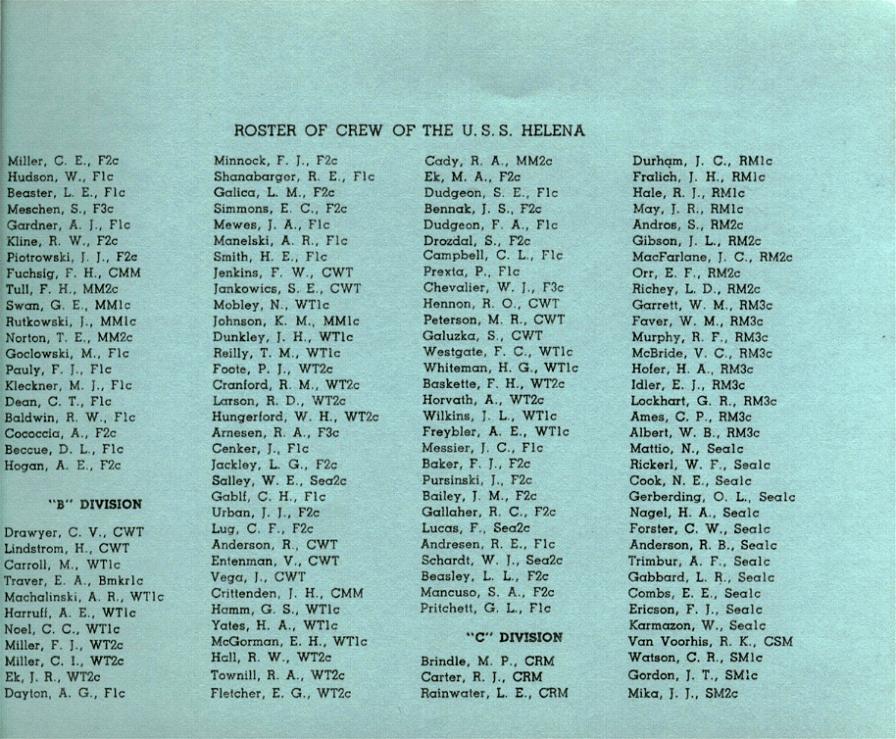 Sixth page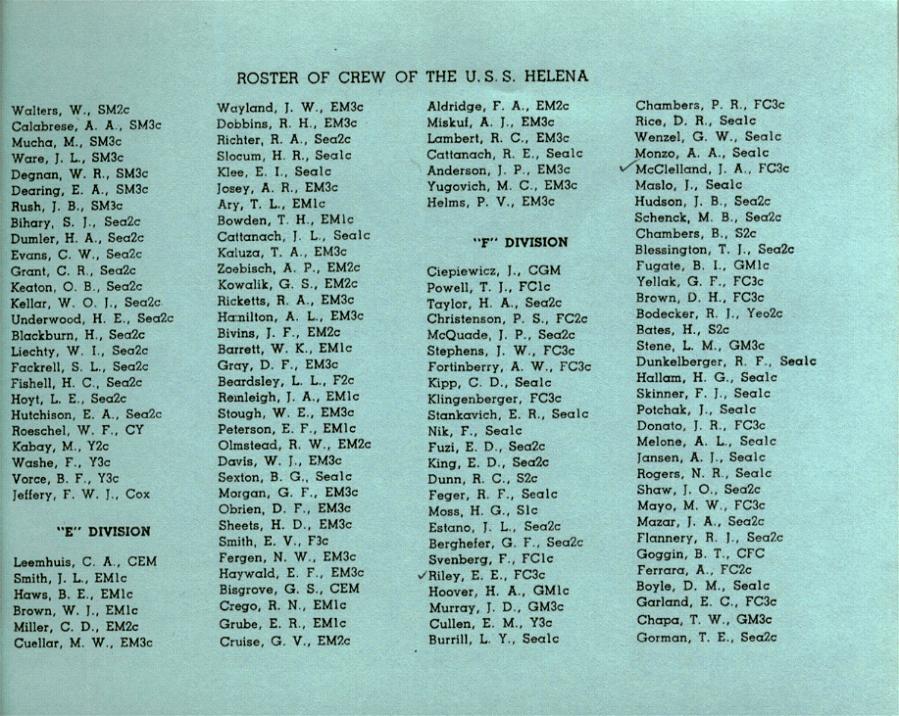 Seventh page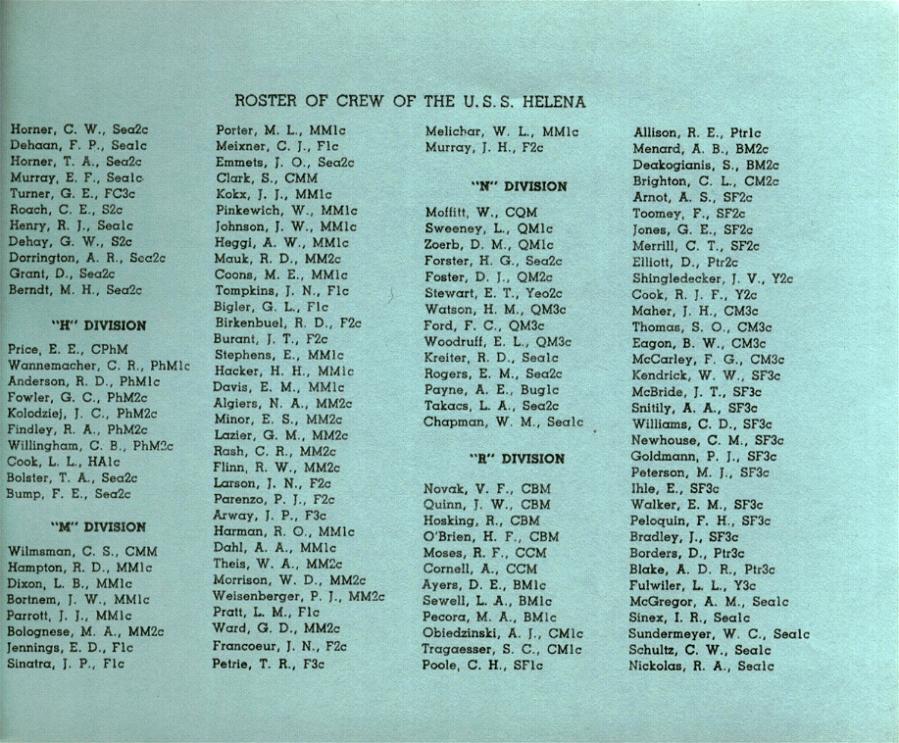 Eighth page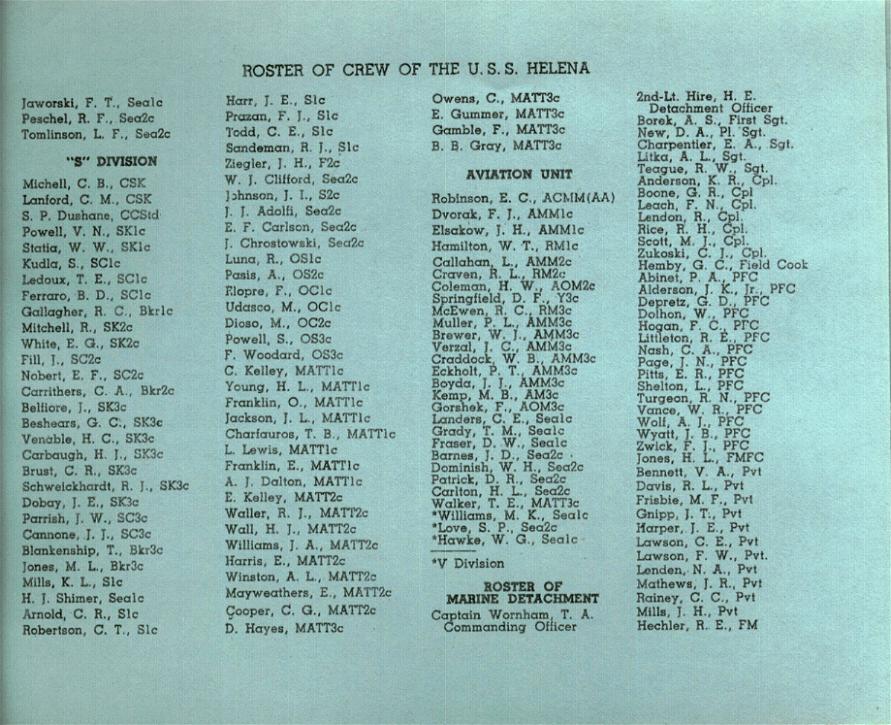 Last page