(Posted 17 November 2007).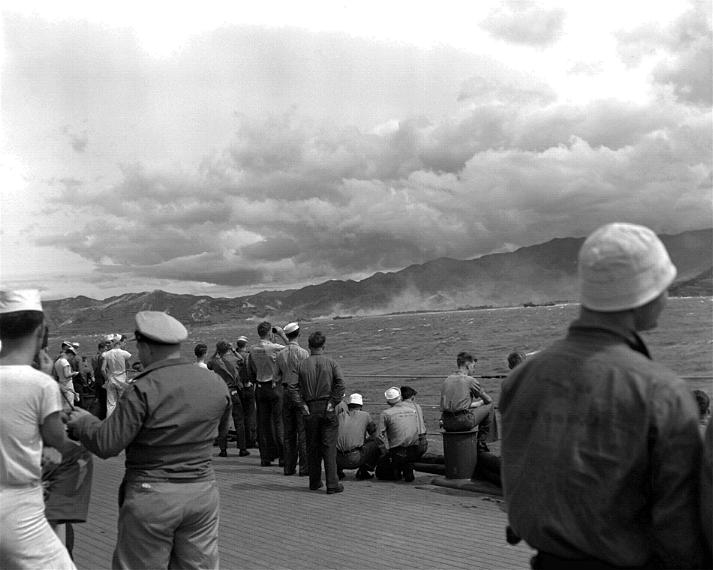 USS HELENA (CA-75) crewmen, observe naval bombardment by the
USS MISSOURI (BB-63), of Pohang area from their ship. 17 Oct 1951.
NARA FILE #: 80-G-420656.
---
To read the USS Helena CA-75 Deck Logs, click HERE.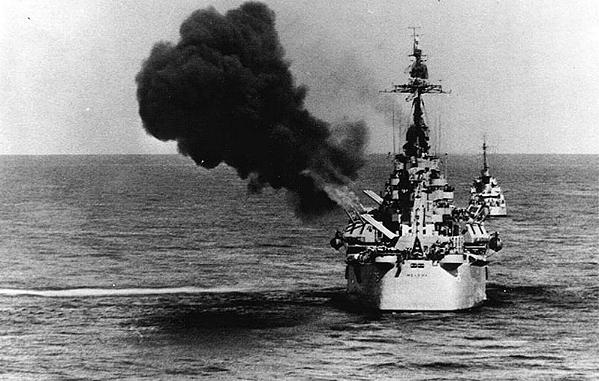 USS Helena (CA-75) fires her 8"/55 main battery guns at Chongjin, North Korea, on 12-13 October 1950.
At that time, this was Helena's northernmost Korean War combat mission. (NH 95822)
The ships War Diary for this date follows.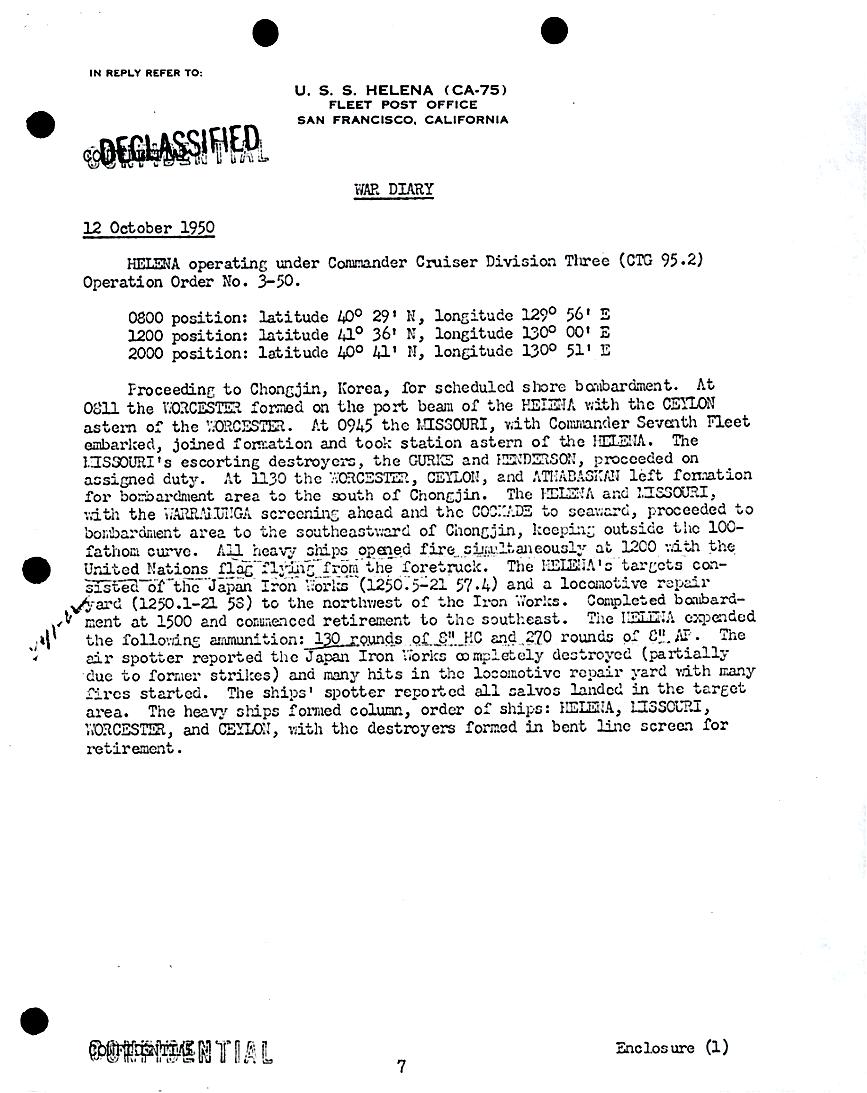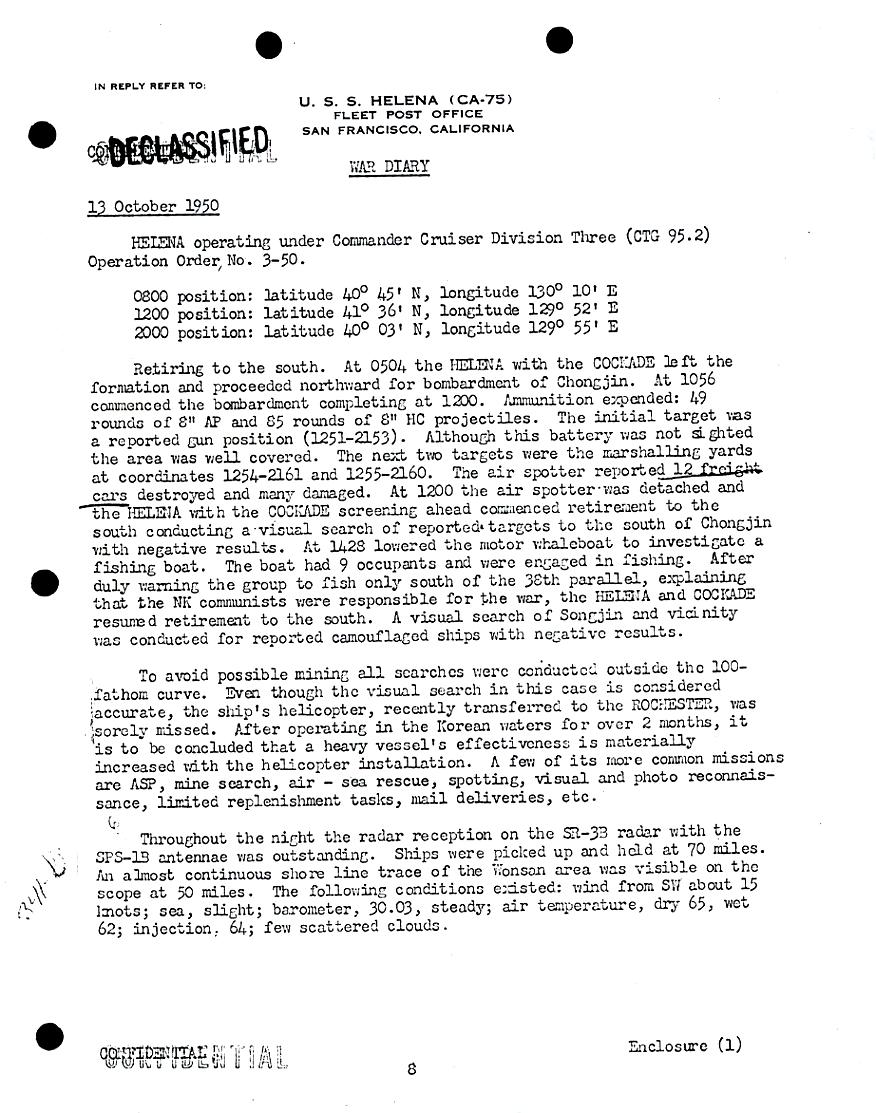 Reports donated by J. G. Saltalamacchia