Wally's Page.
Pictures by Doug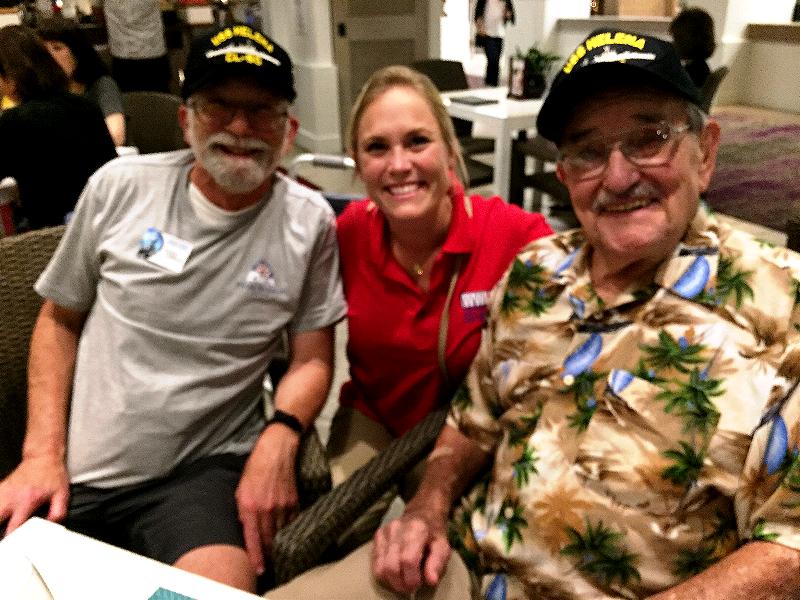 Doug, Constance and Ski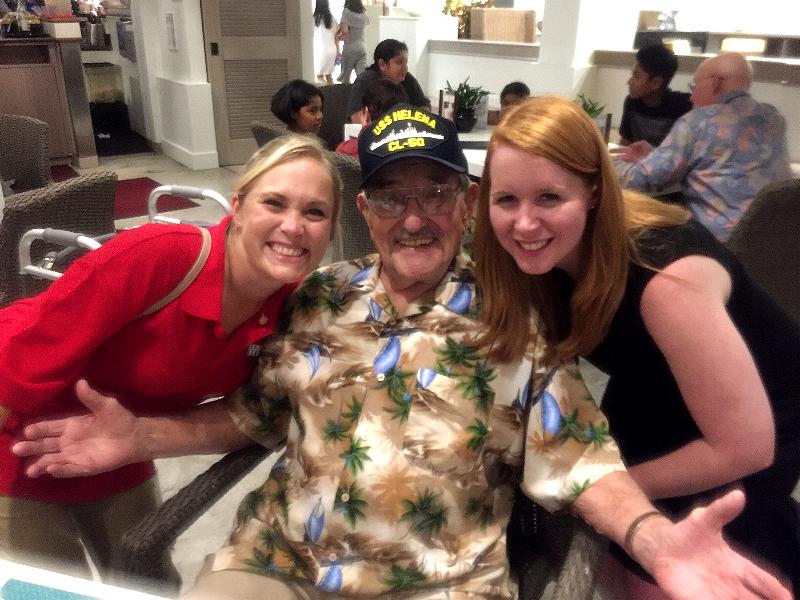 Constance, Ski and Lauren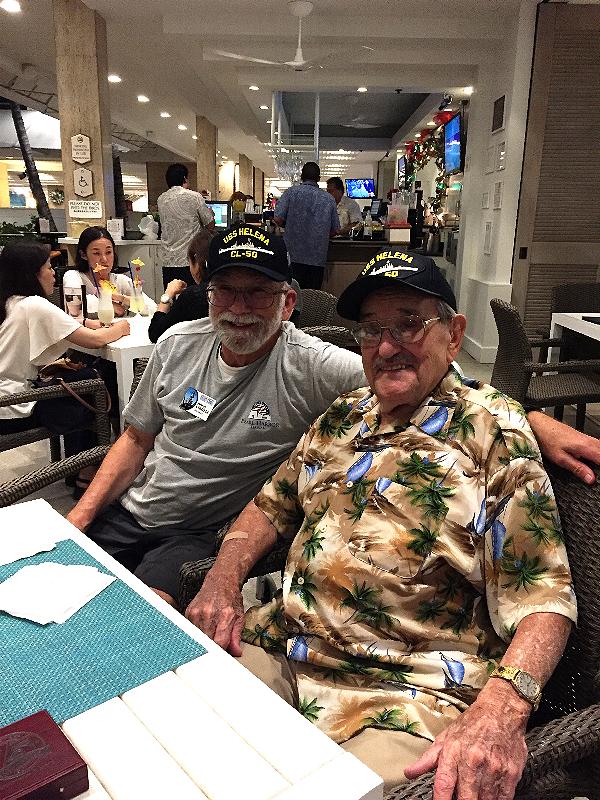 Doug and Ski at the Sheraton Princess Kaiulani Hotel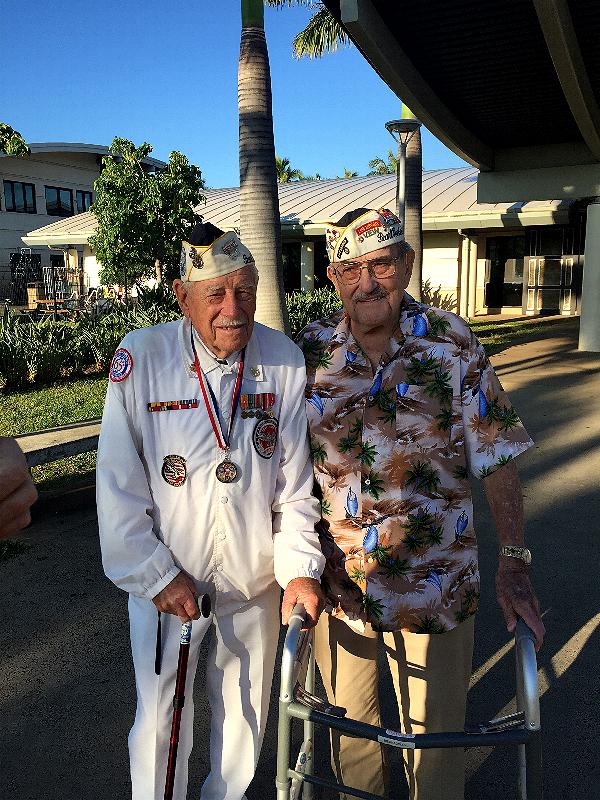 Wally and Ski
---
Pearl Harbor survivor Chester "Ski" Biernacki, 94, and companion Chace Anderson traveled
to Honolulu for the 75th Anniversary of the attack on Pearl Harbor. Ski was aboard the
USS Helena (CL-50) on December 7, 1941 when it was torpedo-bombed at 1010 Dock, and
he was also aboard when the ship was sunk at Kula Gulf on July 6, 1943.

While at Pearl Harbor, Ski had hoped to put a wreath or lei in the water at 1010 Dock and
say a prayer for the men who were his crewmates on the Helena. While visiting the area on
December 6, security along the dock prevented Ski and Chace from getting close to the
place where the Helena was moored 75 years earlier.

Instead, that afternoon at the end of the public beach near Waikiki, Chace, wearing around
his neck a lei Ski had purchased, swam out beyond the breakers. Once away from other swimmers,
surfers and paddle boarders, Chace asked a blessing on those from Helena who survive to this day,
those who have passed since World War II, and those who were lost both at Pearl Harbor and at
Kula Gulf. He then let the lei float out to see in their honor.

The pictures that follow were taken by Chace Anderson.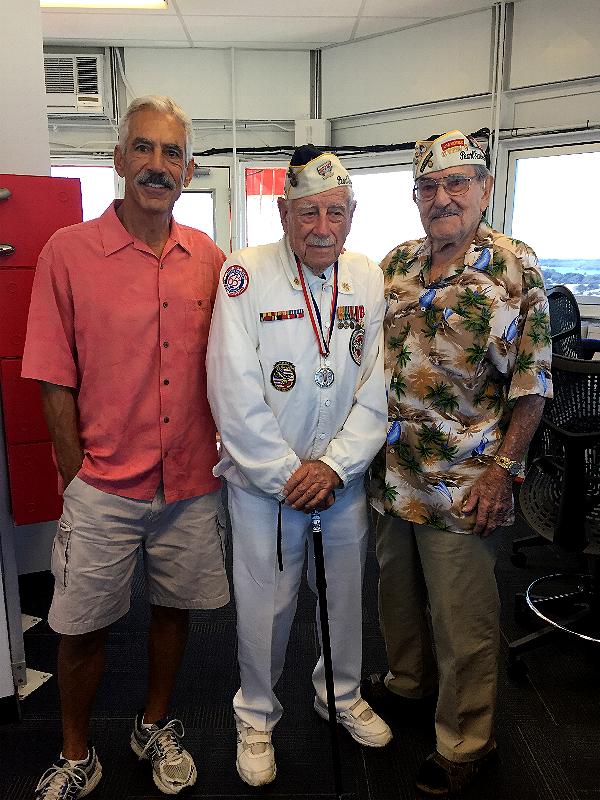 Chace, Wally and Ski in the tower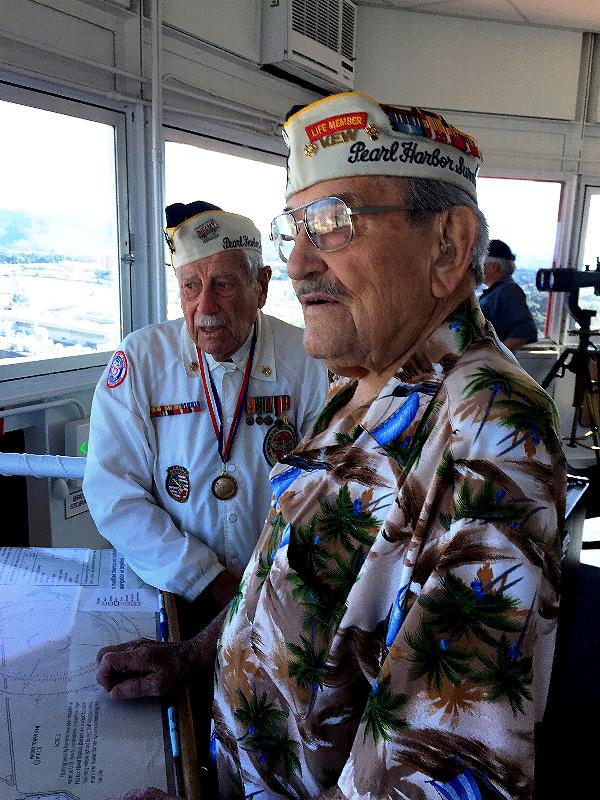 Wally and Ski in the tower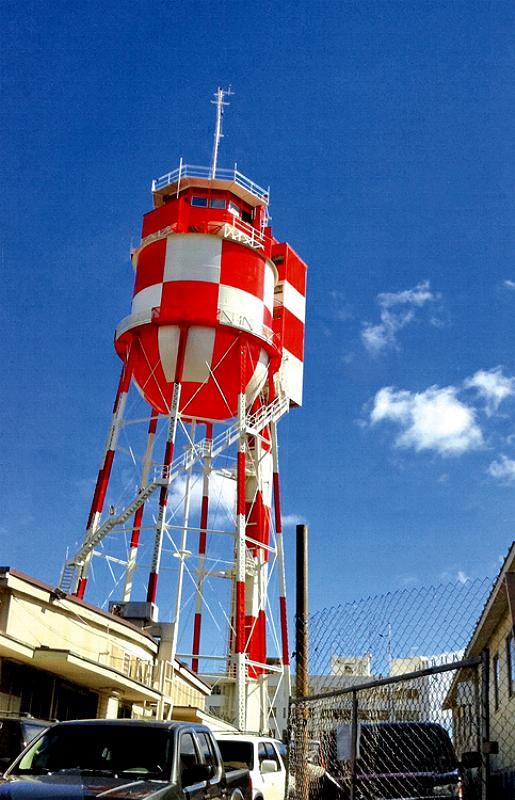 The tower as it looks today
In December 1941, Denton "Wally" Walling was assigned to the U. S. S. Pennsylvania (BB-38)
He was a Signalman 2nd Class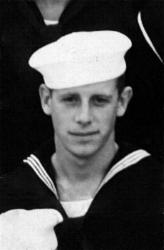 Wally at Boot Camp 1940 Great Lakes Il


On the day of the attack on Pearl Harbor, he went to the tower to collect money, owed to him, from a friend
Details Click HERE!
Thank you "FAN" Magazine for allowing us to link.

Learn more about Wally and the Tower. Click HERE!
---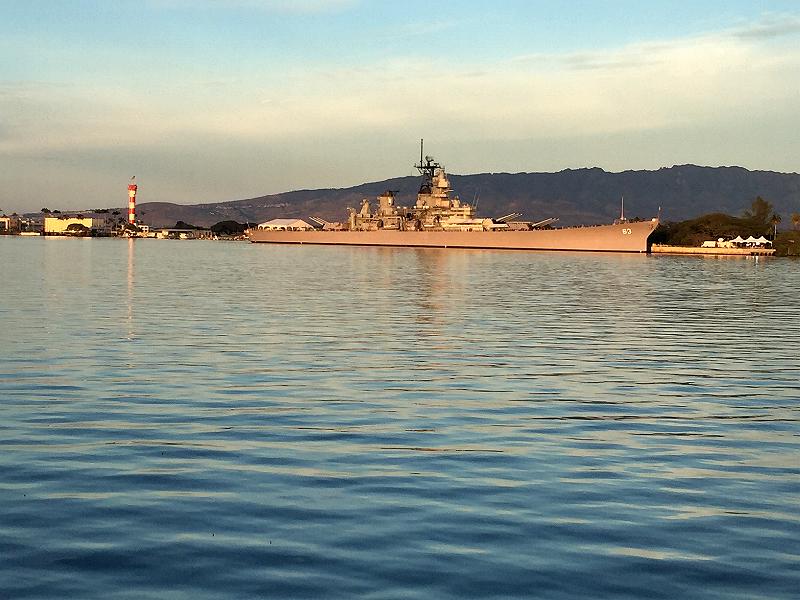 USS Missouri (BB-63) in Pearl Harbor, Hawaii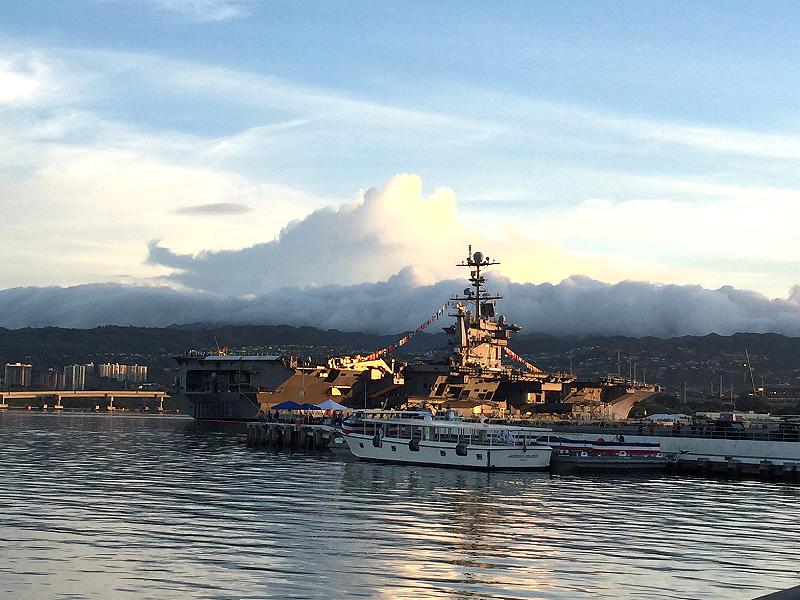 Air Craft Carrier berthed in Pearl Harbor, Hawaii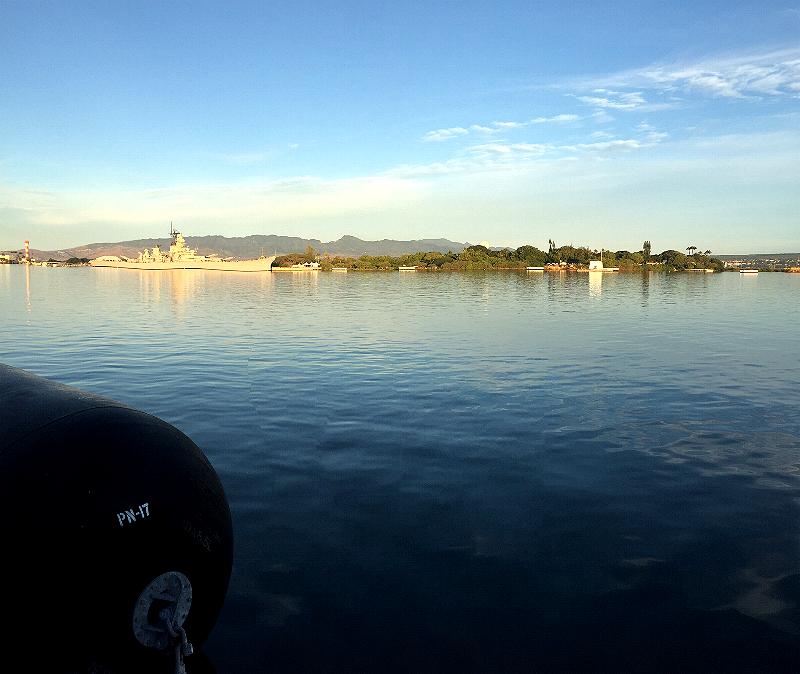 USS Missouri (left). USS Arizona Memorial (right)
---
Most of the remaining pictures are of Pearl Harbor 75th:
National Pearl Harbor Remembrance Day Commemoration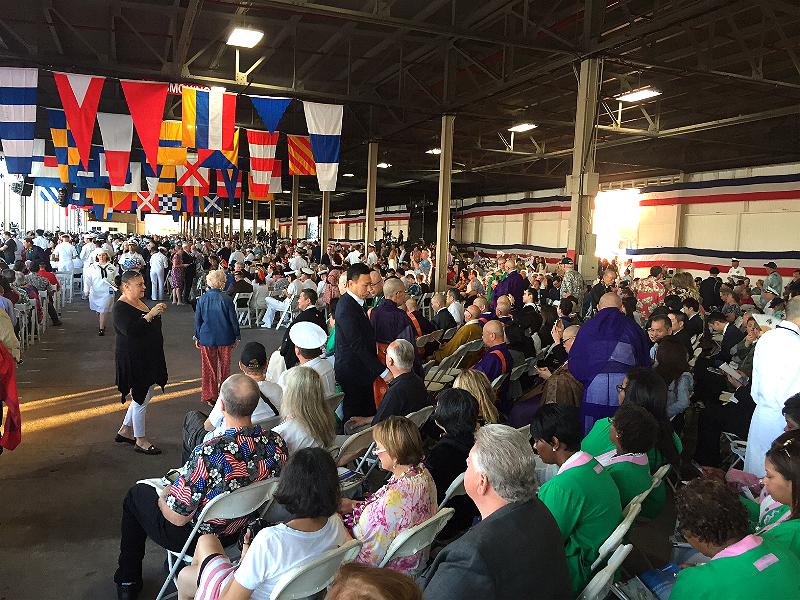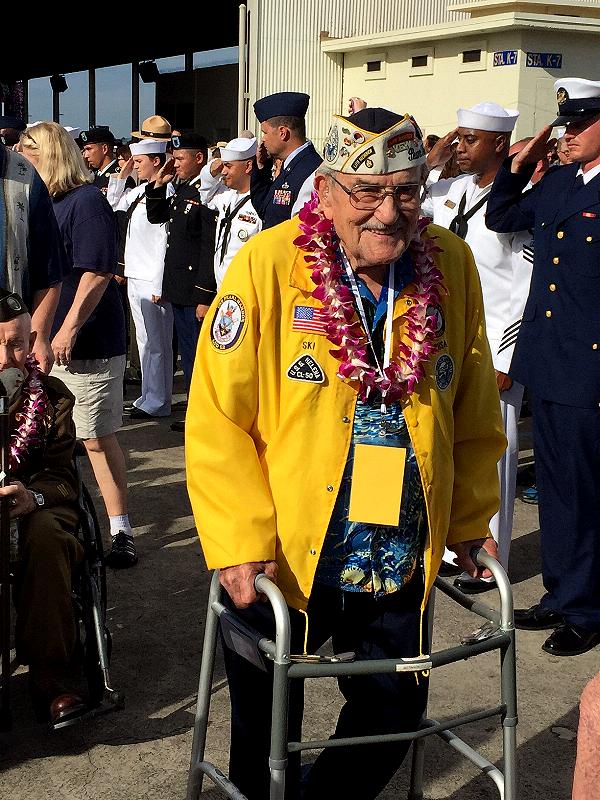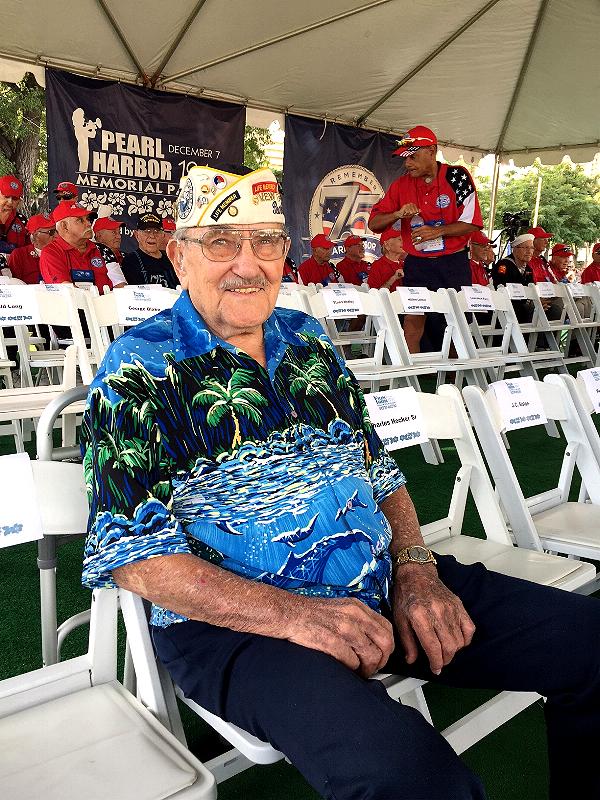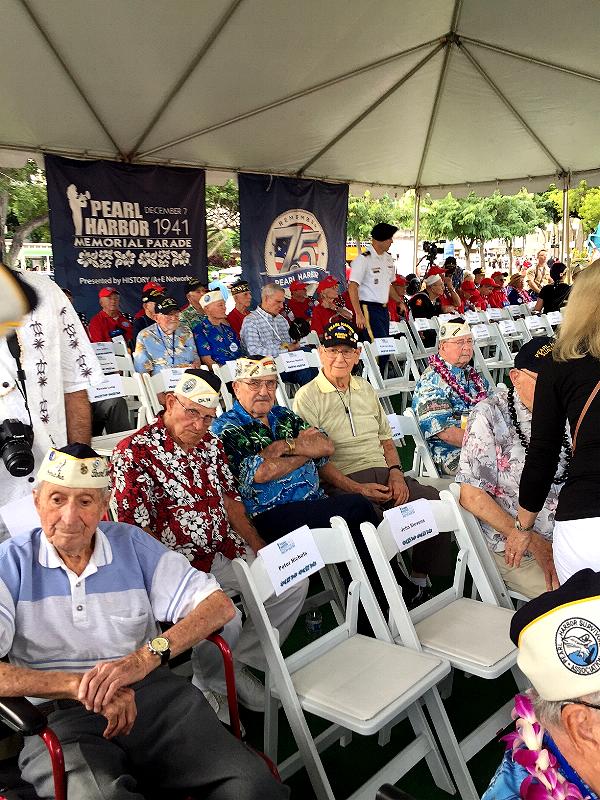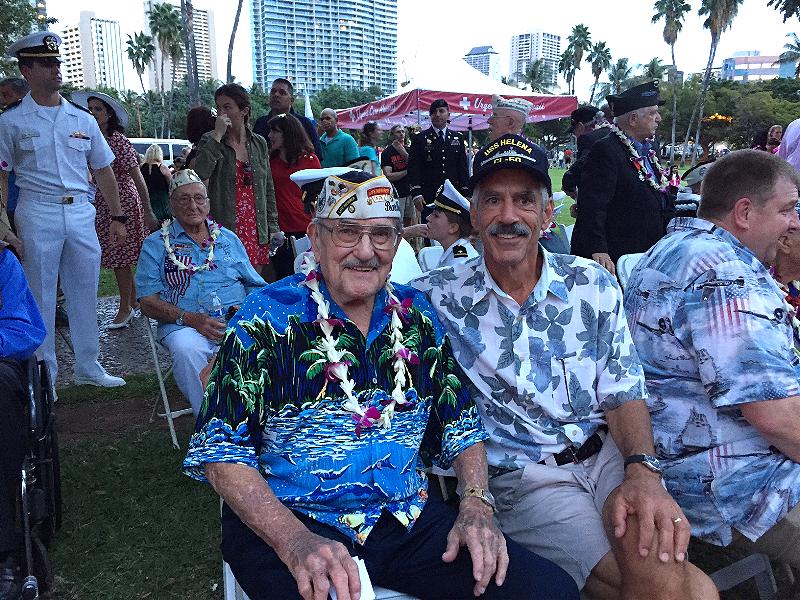 Ski and Chace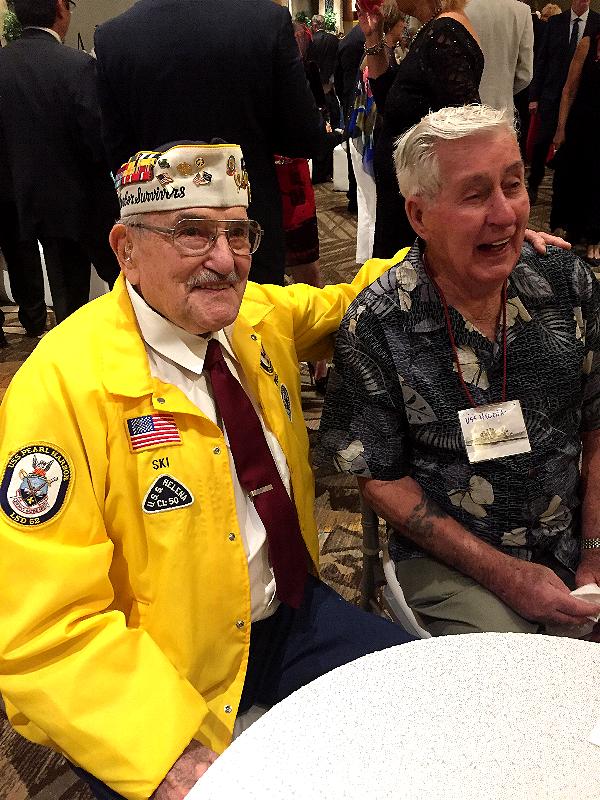 Ski and David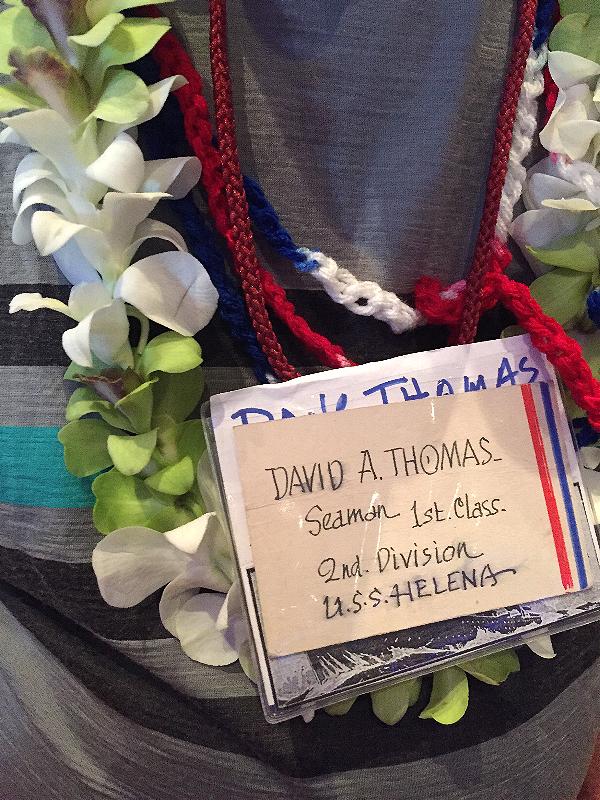 David's name tag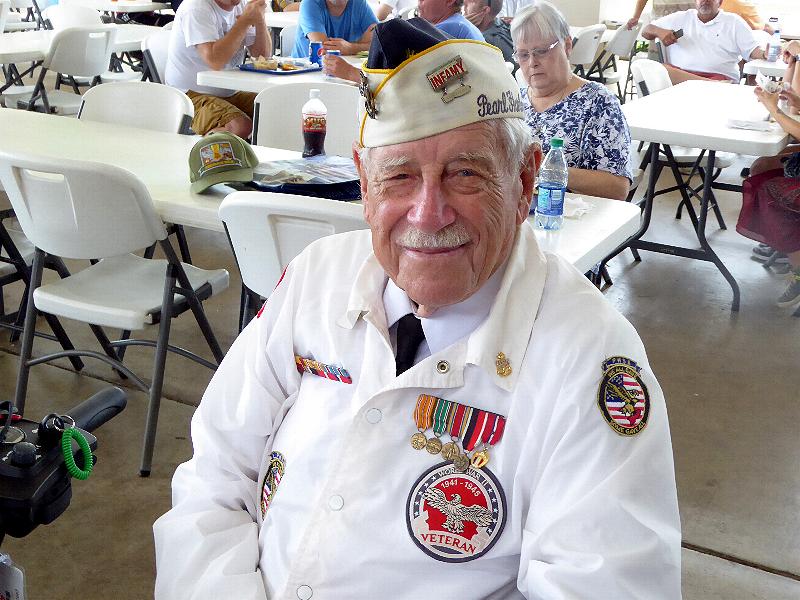 Wally--looken' good!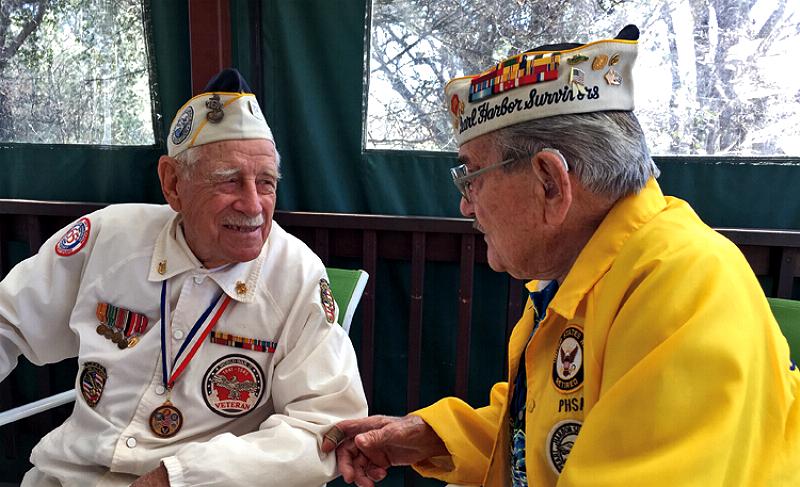 Wally and Ski meet for the first time
Pearl Harbor: New Friends Share Moment in History.
Click HERE!
Thank you "FAN" Magazine for allowing us to link.