USS Helena CL-50
Sub Attack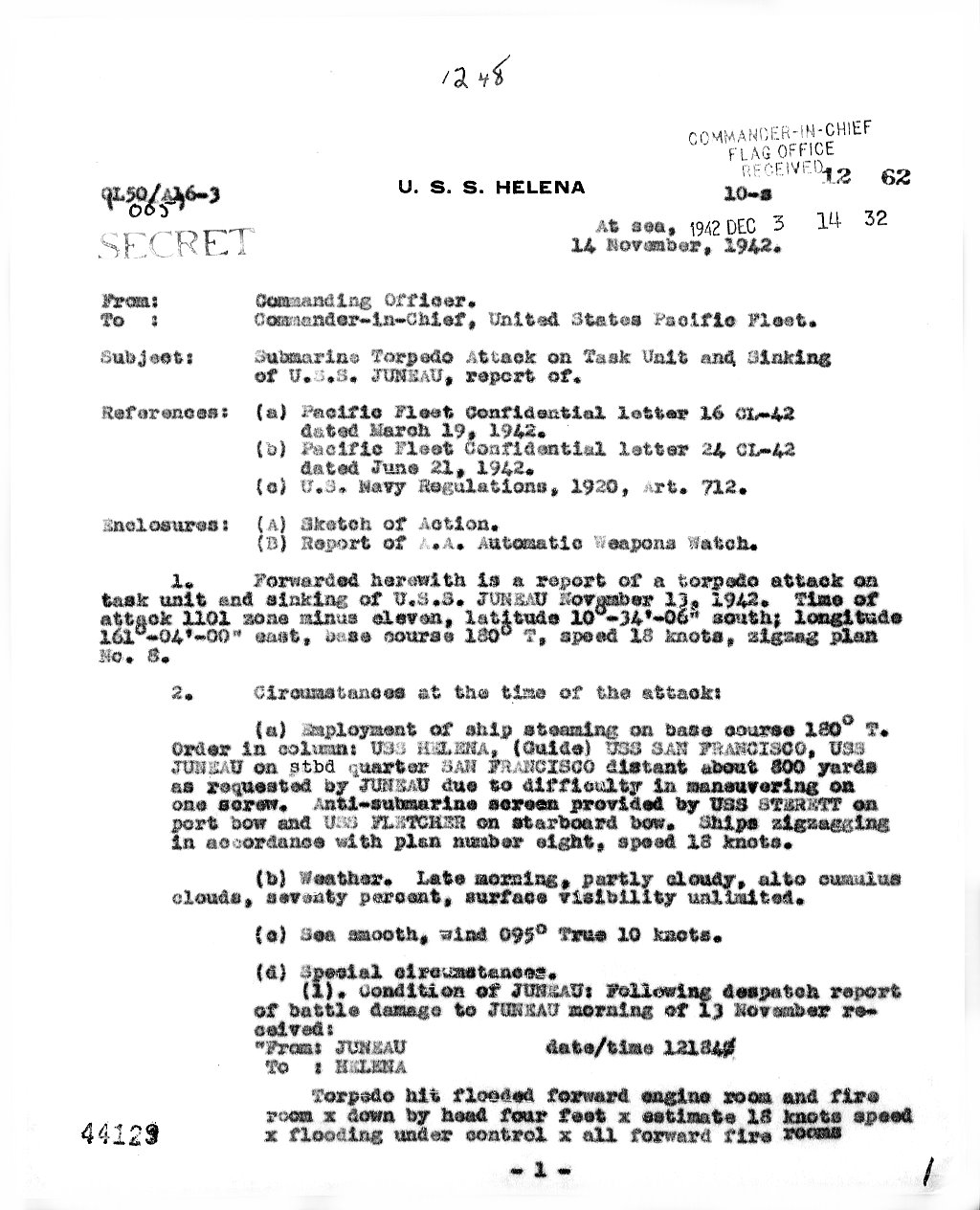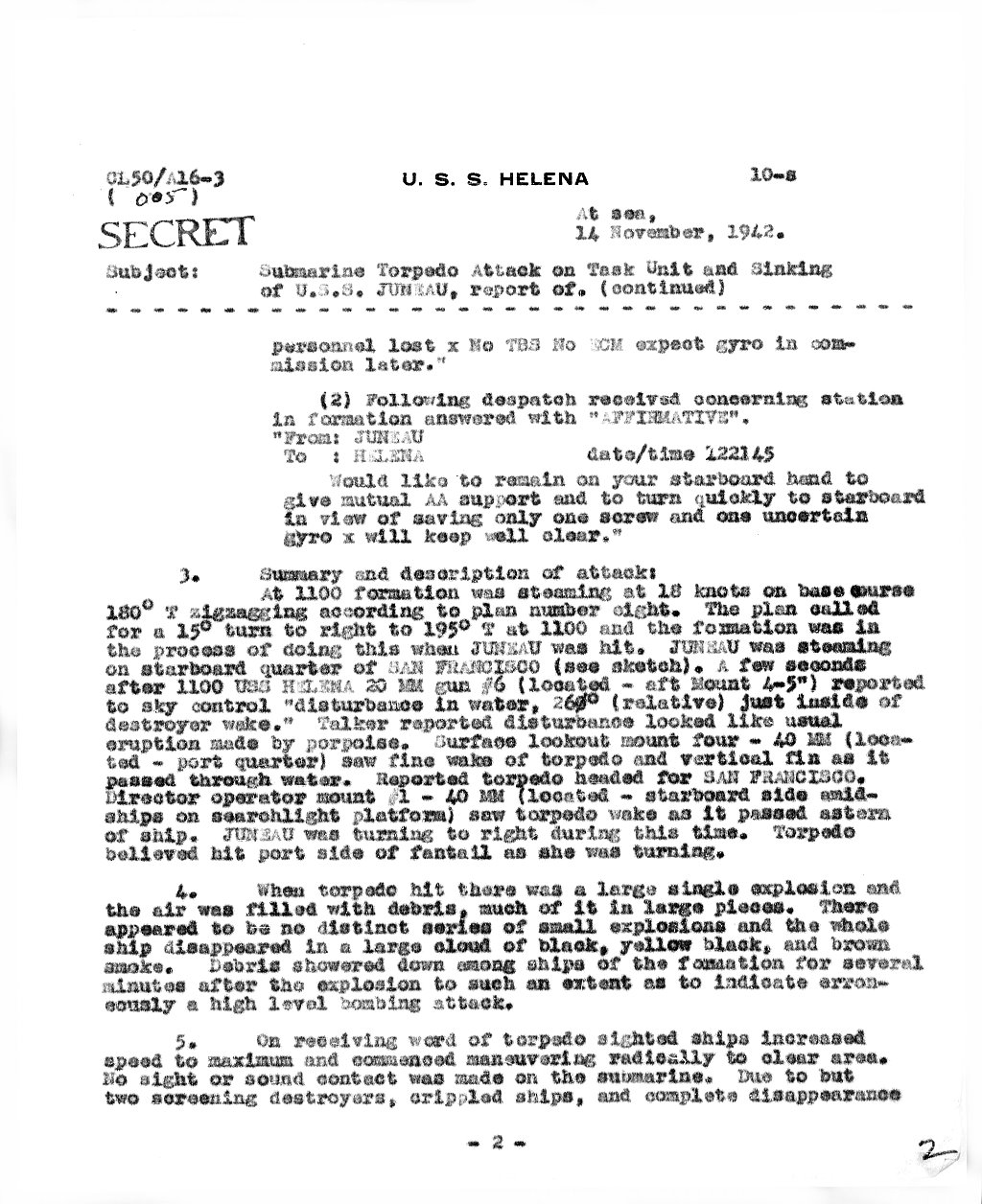 ---
The following two pages copied from the Nimitz Papers. 14 November 1942
provided by Doug Comella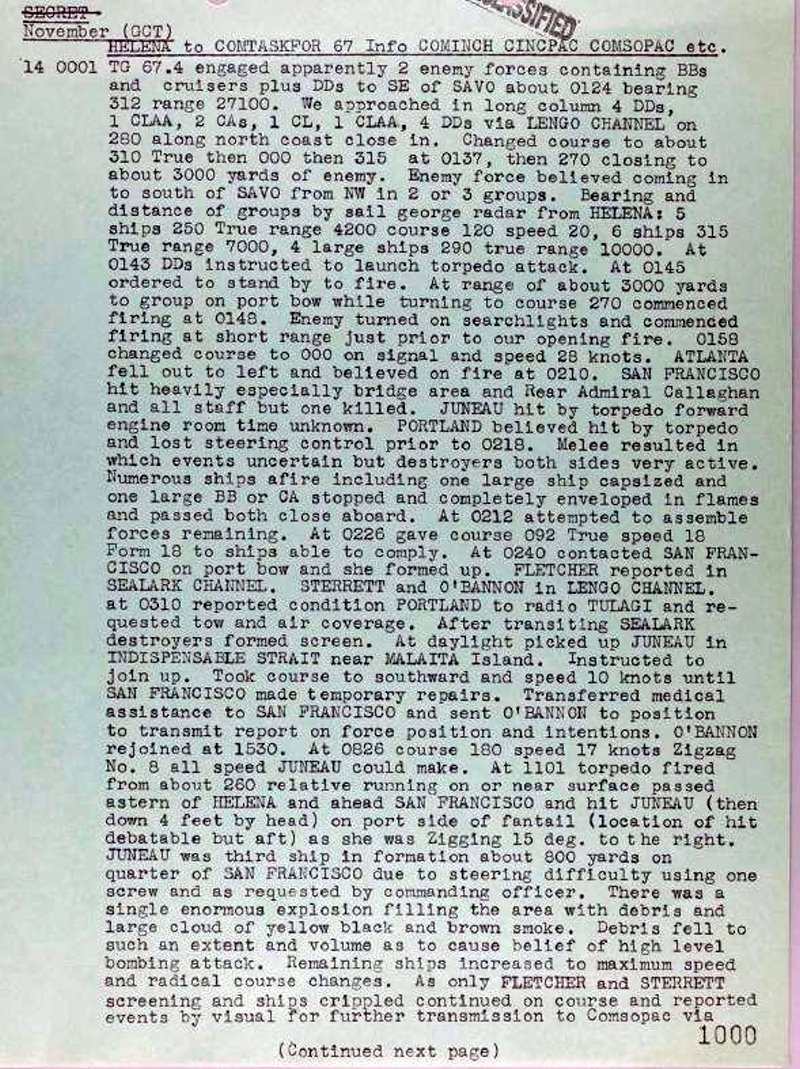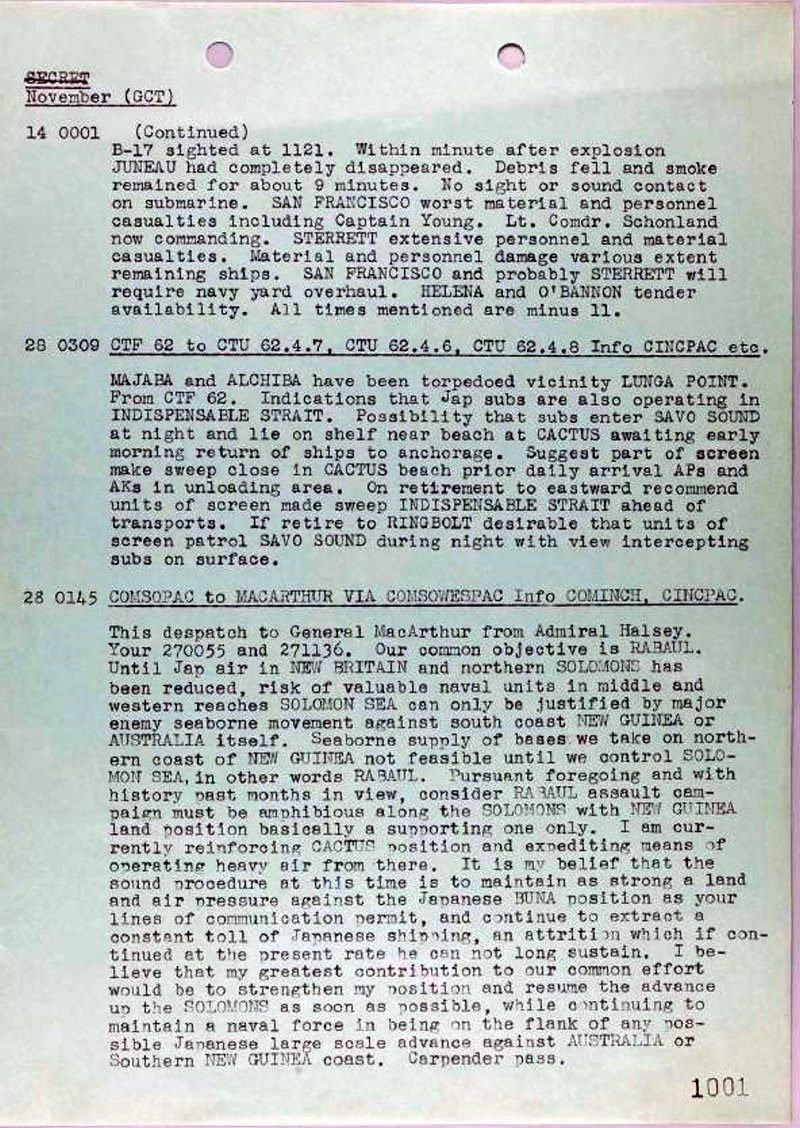 ---
USS Juneau, a 6000-ton Atlanta class light cruiser built at Kearny, New Jersey, was commissioned in February 1942.
She operated in the Atlantic and Caribbean until transferring to the South Pacific in August 1942.

Playing an active role in the Guadalcanal campaign, Juneau was present when USS Wasp (CV-7) was sunk on
15 September. She also participated in the Battle of the Santa Cruz Islands on 26-27 October and the Naval Battle
of Guadalcanal on 13 November 1942.

In the latter action, she was torpedoed and badly damaged. Late that morning, while south of San Cristobal Island
withdrawing with other survivors of the 13 November action, Juneau was torpedoed by the Japanese submarine I-26,
exploded and sank very rapidly.

Only ten crew members survived to be rescued several days later.