USS Montana (ACR-13)
(Armored Cruiser-13)
"Silver Service Set"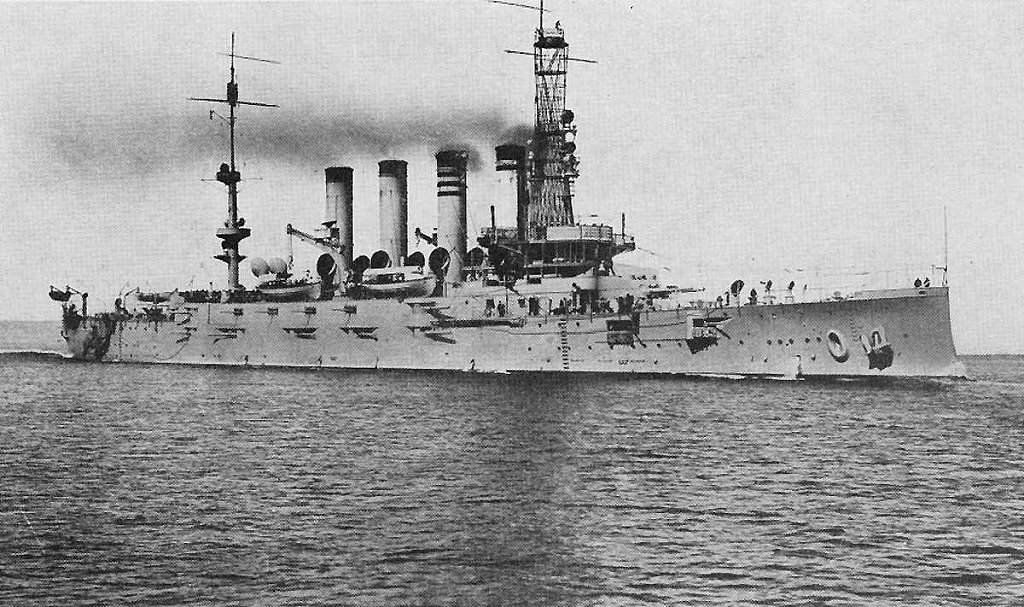 The first USS Montana (ACR-13), also referred to as "Armored Cruiser No. 13", later renamed Missoula
and designated CA-13, was a Tennessee - class armored cruiser of the United States Navy, a sister ship
of North Carolina (ACR-12).

She was laid down by the Newport News Shipbuilding Co., Newport News, Virginia on 29 April 1905,
launched on 15 December 1906, sponsored by Miss Minnie Conrad, and commissioned at the Norfolk Navy Yard on
21 July 1908, Captain Alfred Reynolds in command.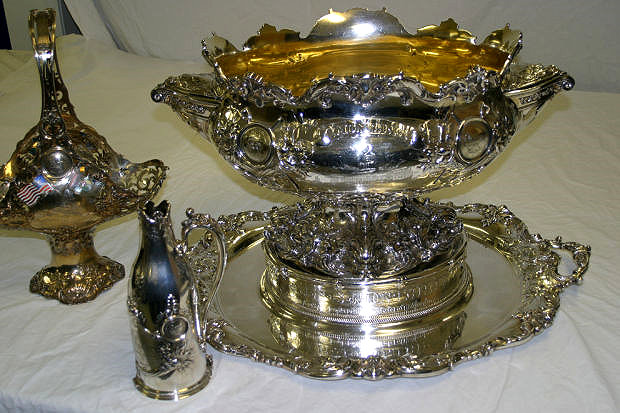 The punch bowl from the silver service first used in 1908 on the USS Montana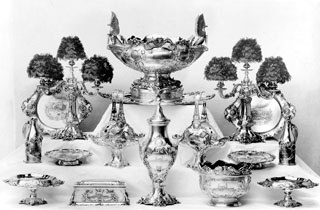 Photo courtesy of Montana Historical Society.

Read the silver service story/history.
Click HERE!