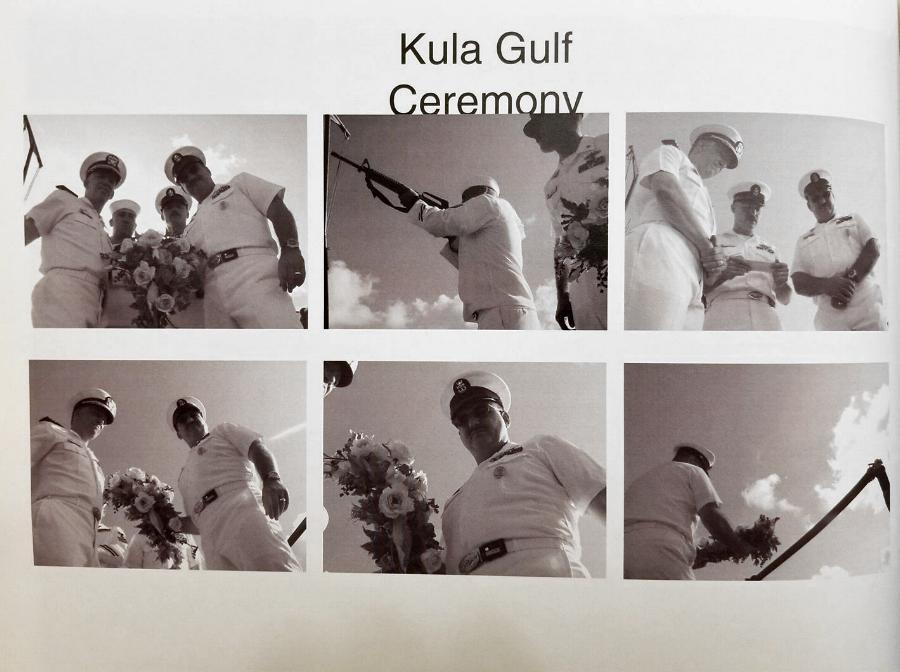 Tim Wiese joined the SSN 725 at Guam sometime in 2003 and was on the boat for about a month.
The submarine patrolled from Guam to Australia and back. During one of those legs the boat
entered Kula Gulf submerged and then surfaced very close to where the USS Helena CL-50 lies.

Tim does not remember the precise location but knows that the boat was within two miles of the CL-50's location.
A ceremony was held on the deck, remembering and honoring the 168 men who died the early morning hours of 6 July 1943.