Hospitality Room
6 September 2009
Page 2
(Posted on 18 September 2009)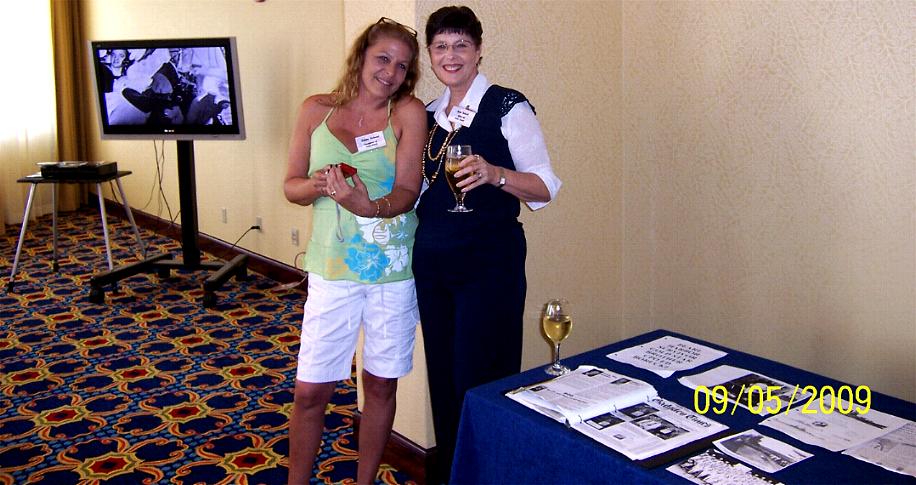 Cindy Scheer and Ann Udell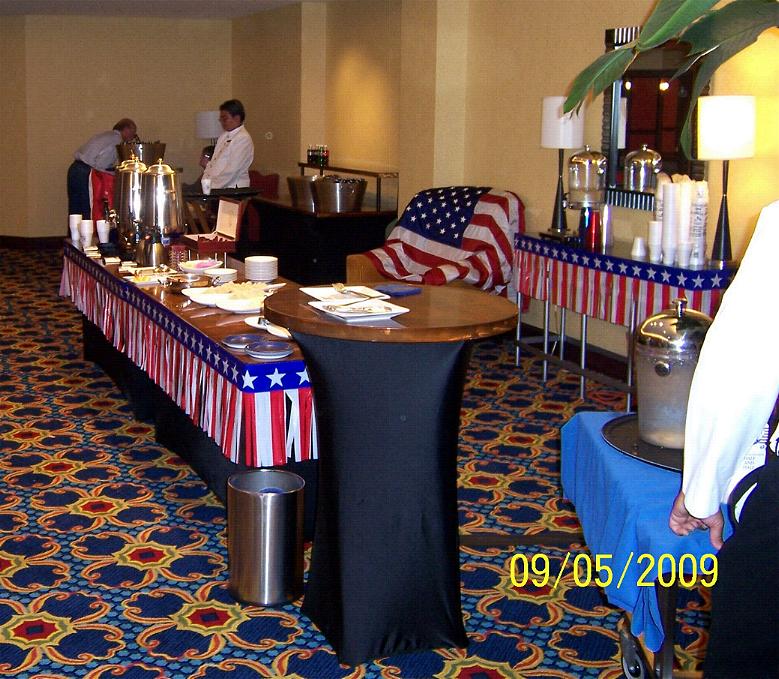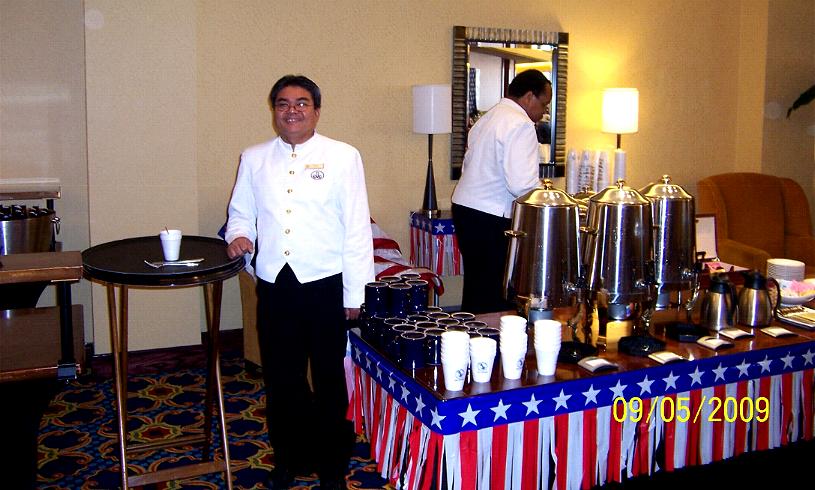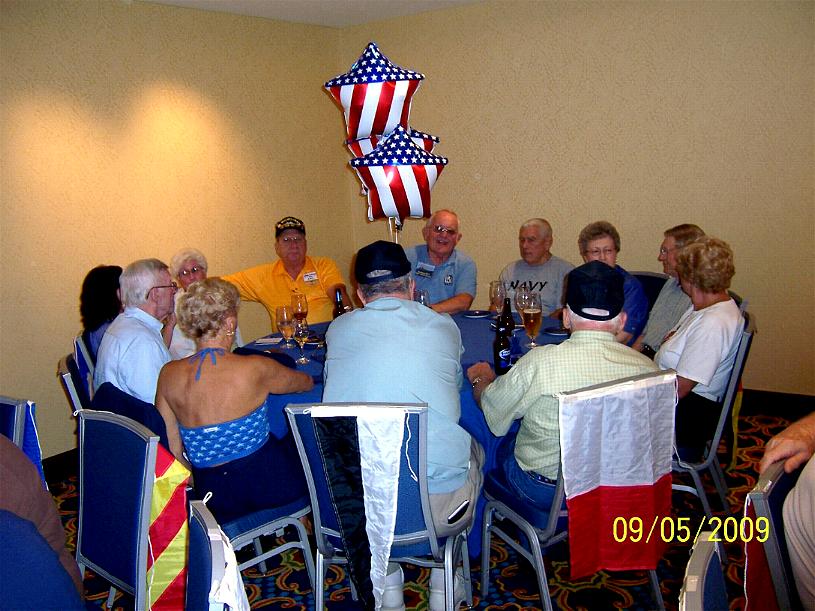 James McNamee in the orange shirt .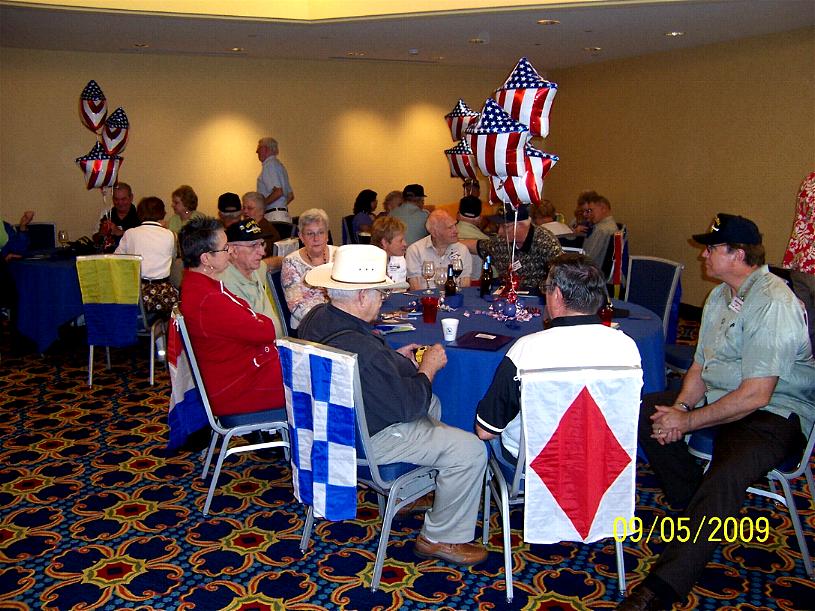 Jerry Woltring on the far right.

Joe and Ruth Garrett.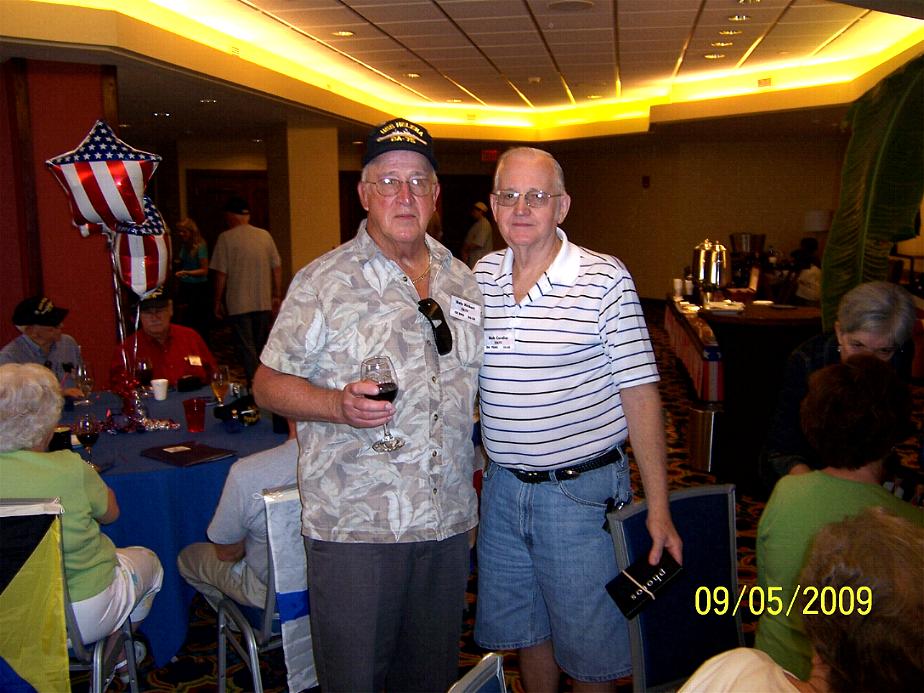 L - Dale Richart. R - Bob Cordier.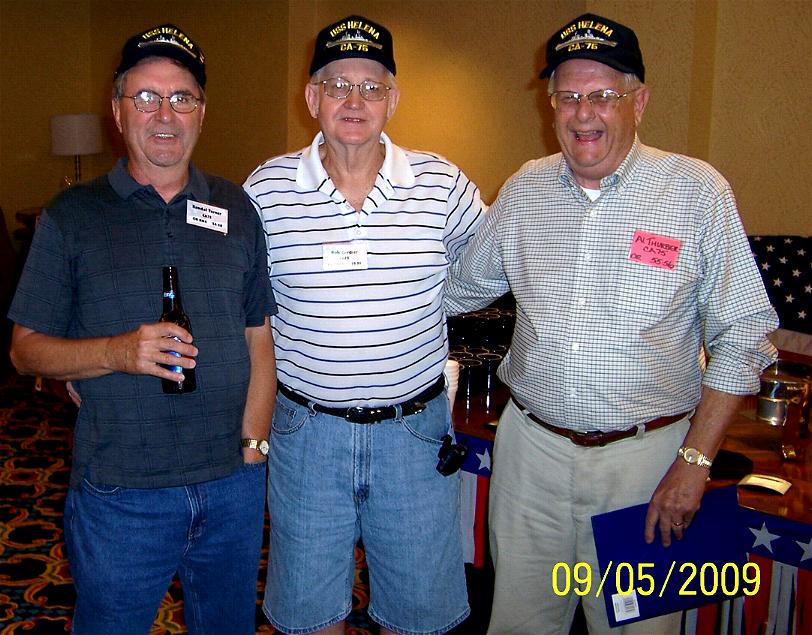 Three happy shipmates. (Left to Right)
Randy Turner, Bob Cordier and Allen Thurber.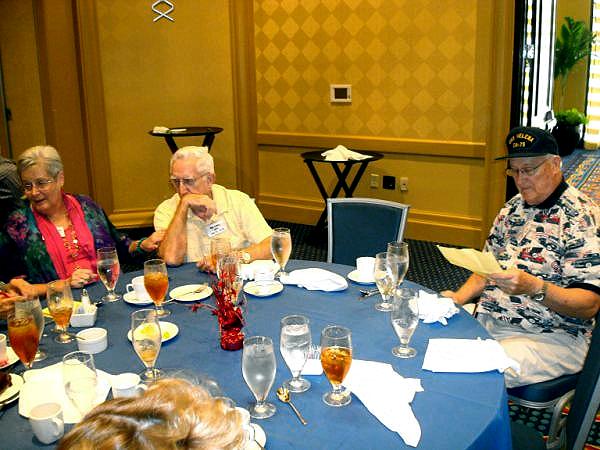 The Tablers relaxing with friends.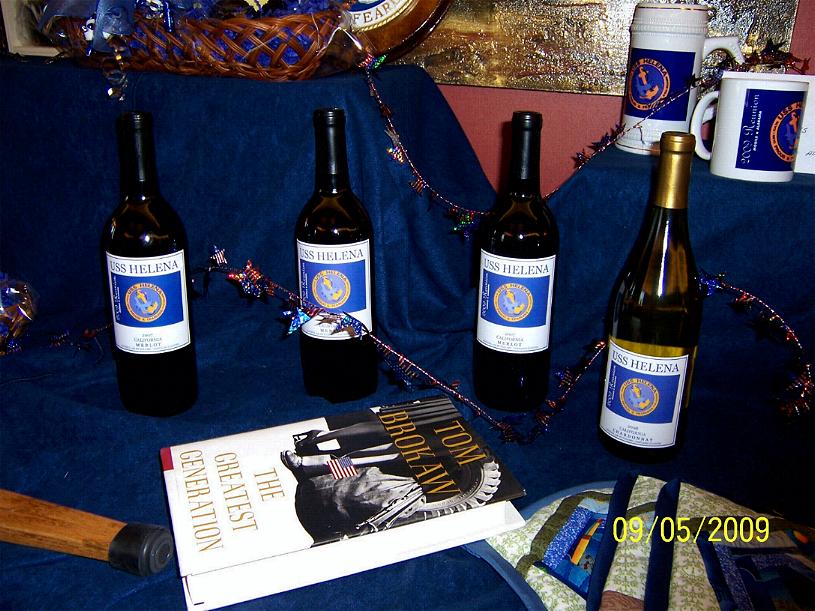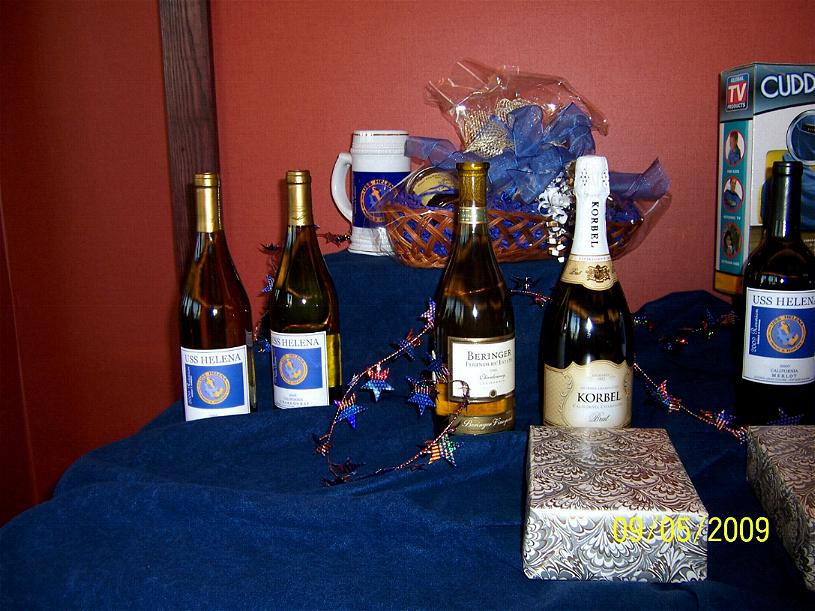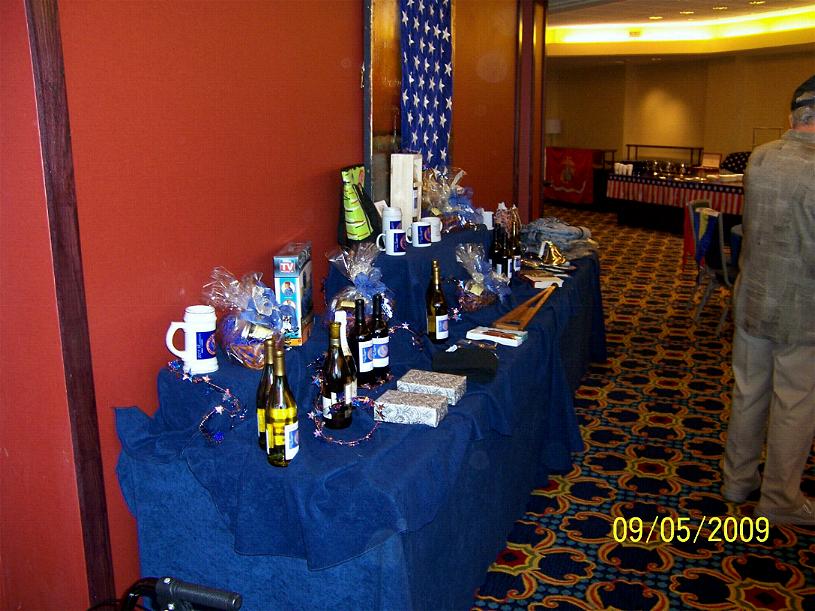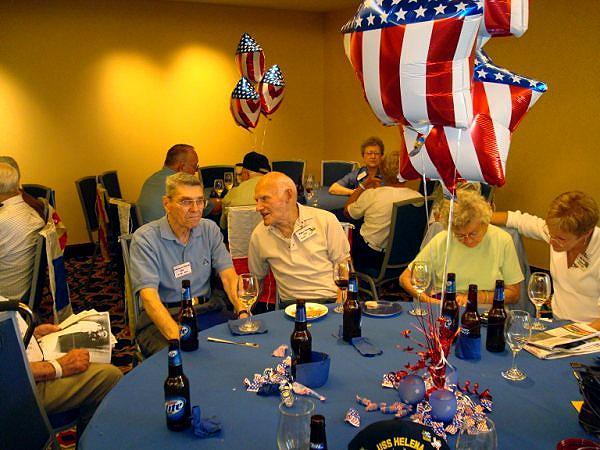 One of the CL50 members chatting in hospitality room.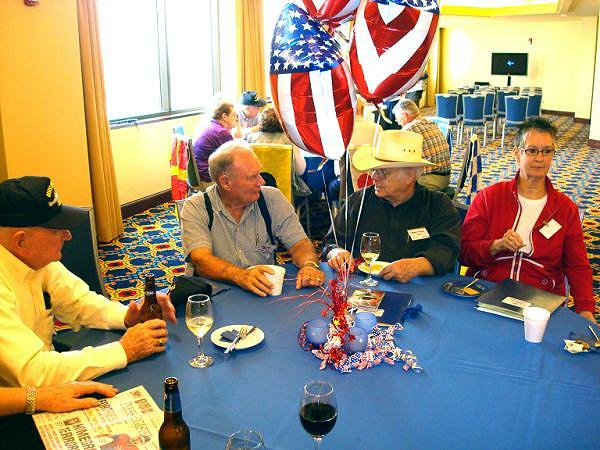 Coffee and cookie break in hospitality room.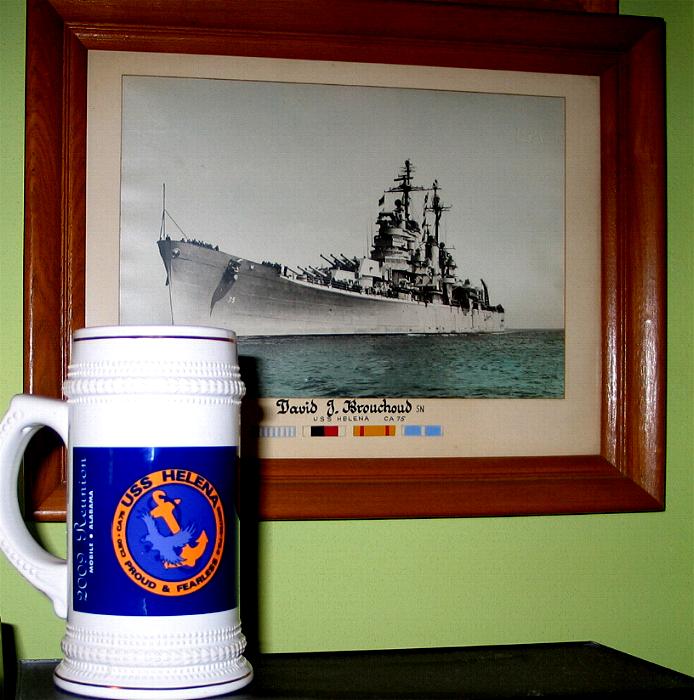 This stein sent to your web page manager shortly after the end of the USS Helena 2009 Reunion.
Thank You USS Helena Organization and Bill Udell!!!