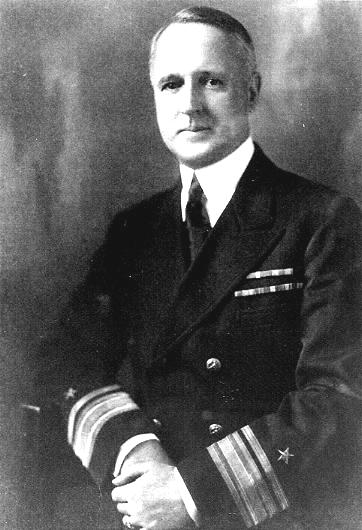 Rear Adm. David Fotte Sellers, USN, the first
commanding officer of Naval Training
Center from June 23, 1923 to Aug. 7, 1926.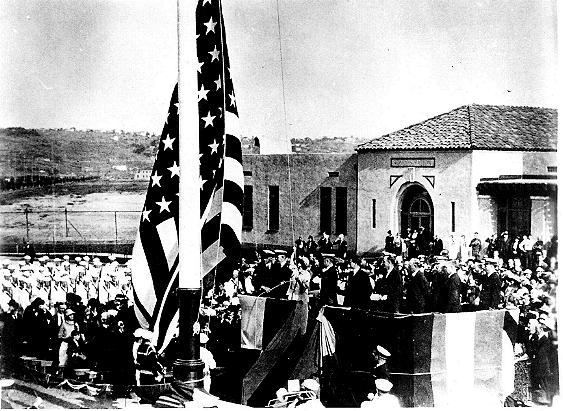 The flag pole is dedicated and the colors are raised
for the first time during the commissioning of Naval
Training Center, held in conjunction with Navy Day,
Oct. 27, 1923. The Honorable William Kettner
delivered the dedication and the flag was raised by
Maxine Edmonds, a senior at San Diego High School.