"The Montana Military Museum"


Presents

New documents dated November 2009.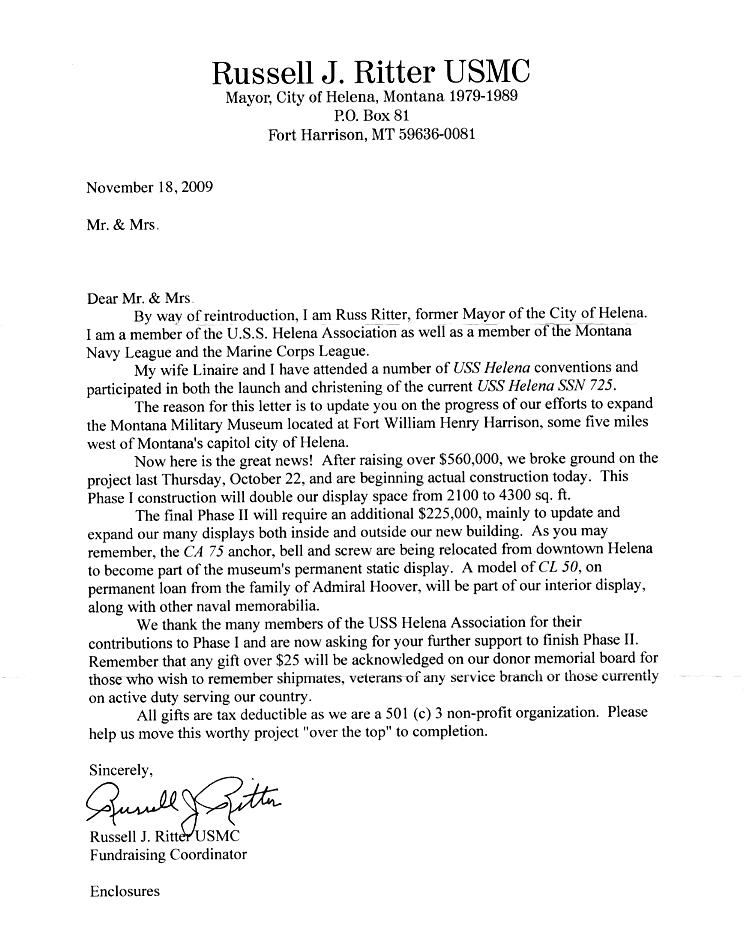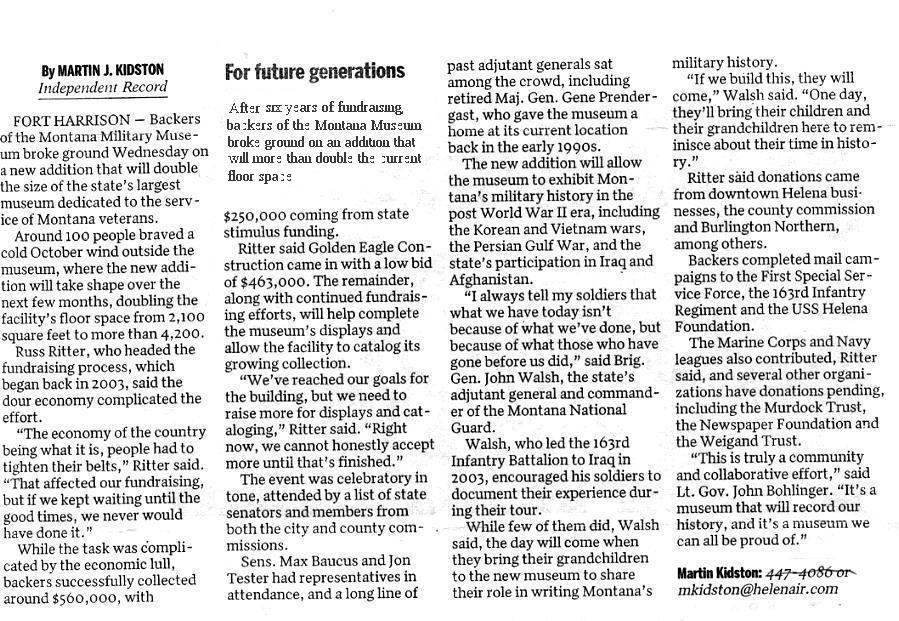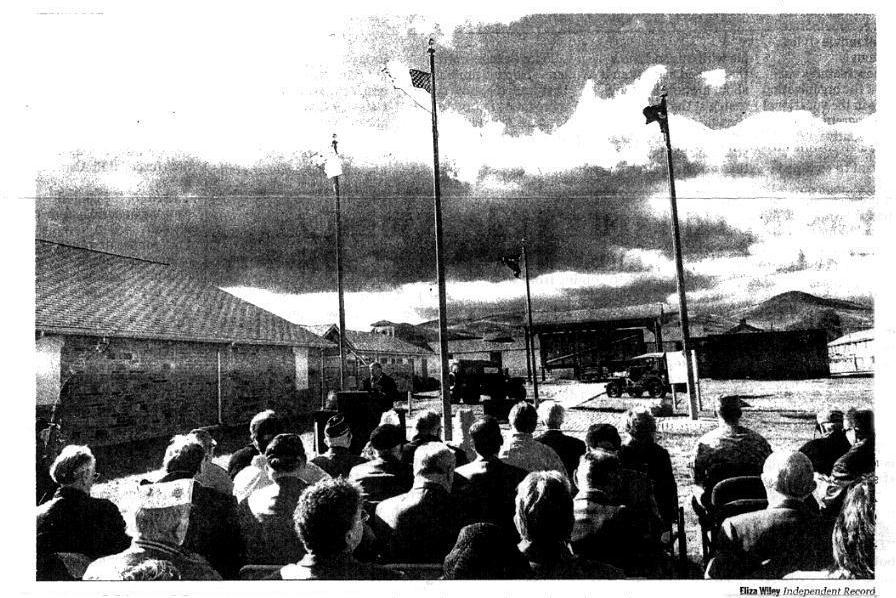 Montana Military Museum president Jim Duffy began the proceedings Thursday in the space that will house a
new addition to the Montana Military Museum. Over 100 people were in attendance as backers of the museum
broke ground on the new addition that will double the size of the state's largest museum
dedicated to the service of Montana veterans.
Military museum breaks
ground on new addition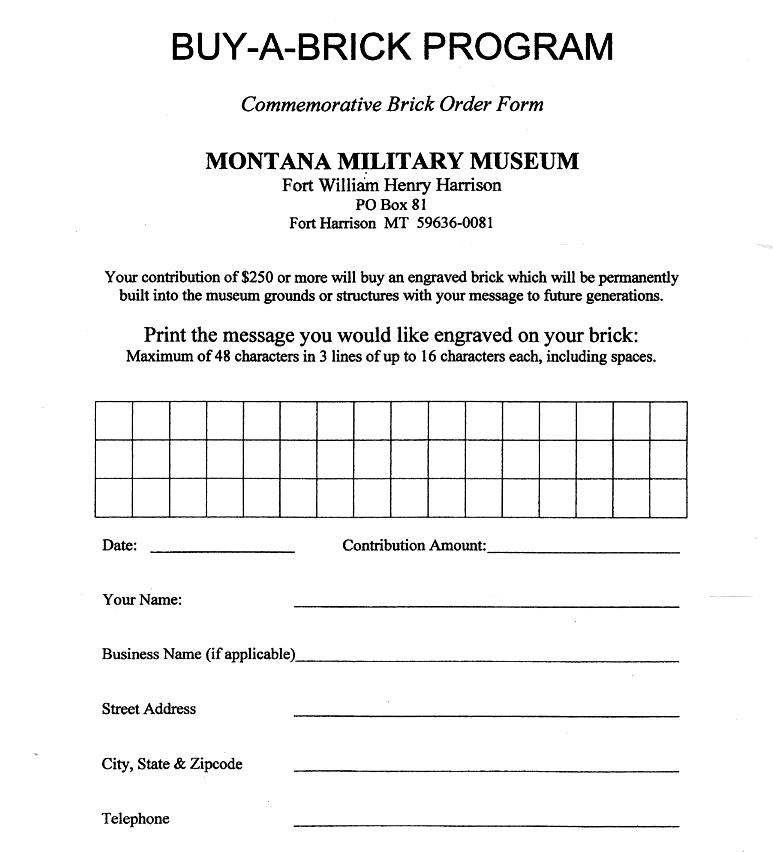 The following brochure and letter for your viewing information.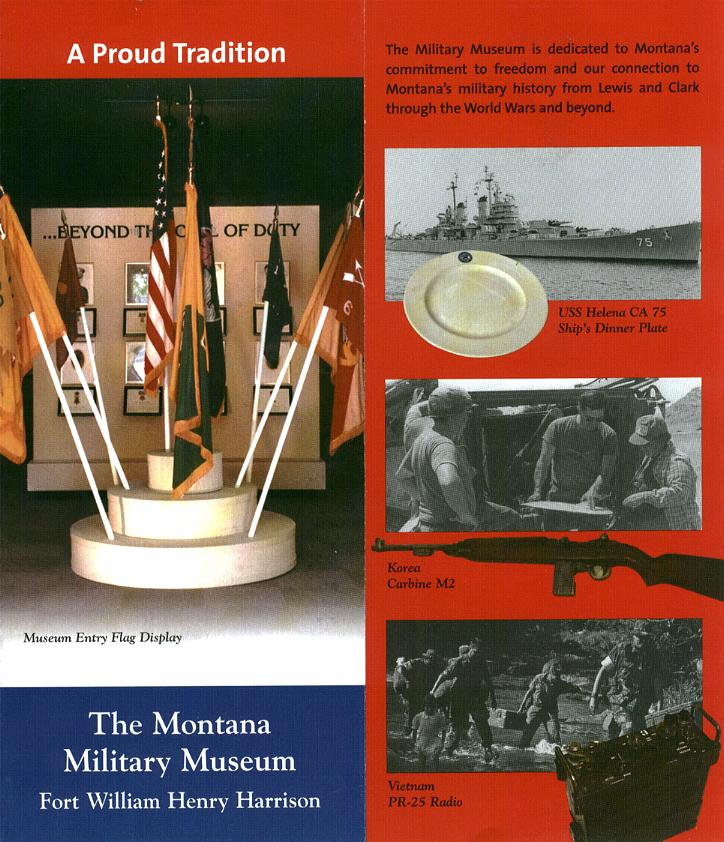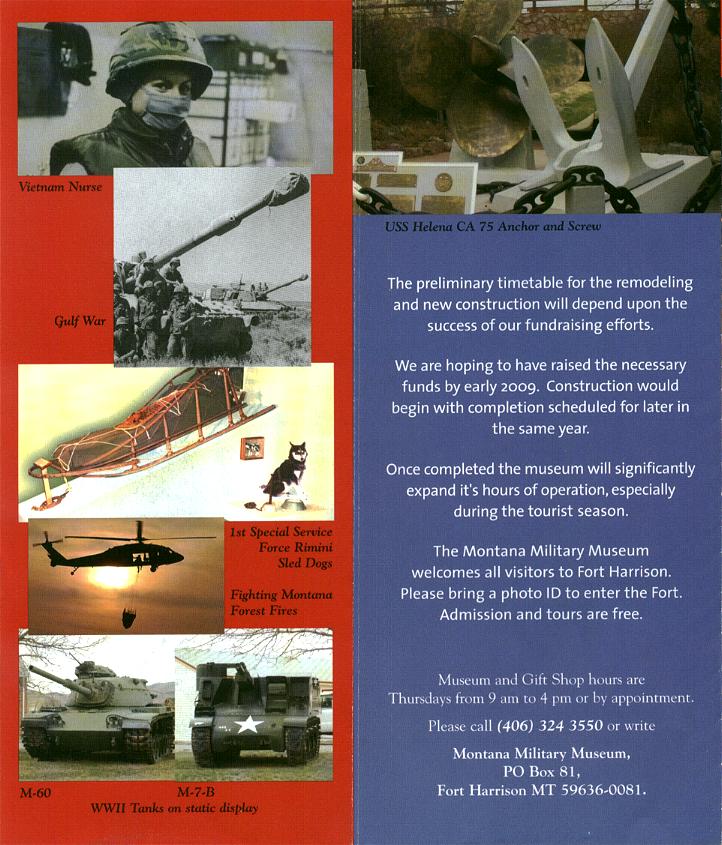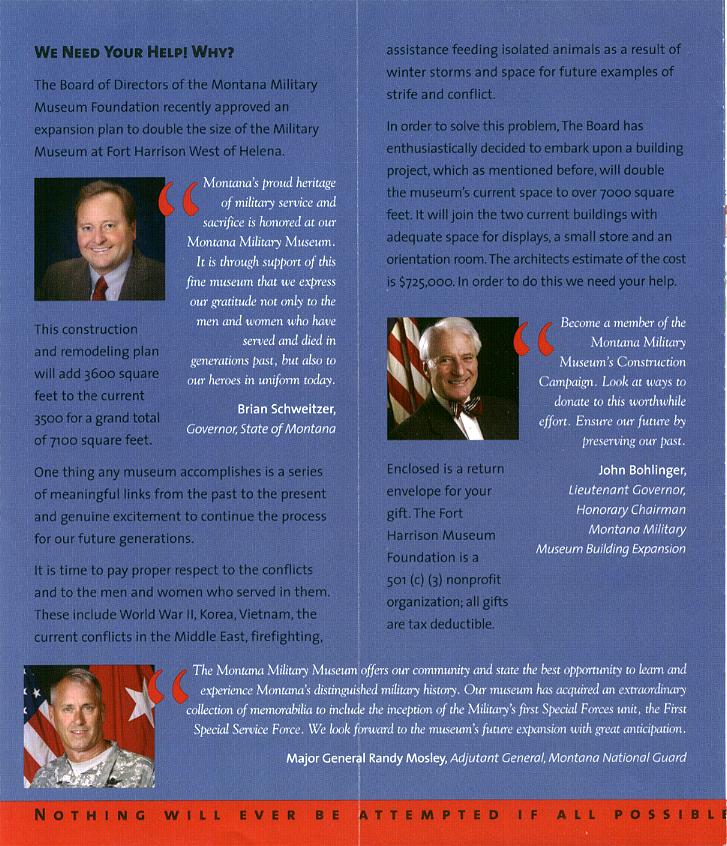 Donation address:
MONTANA MILITARY MUSEUM FOUNDATION INC
PO BOX 81
FORT HARRISON MT 59636-9903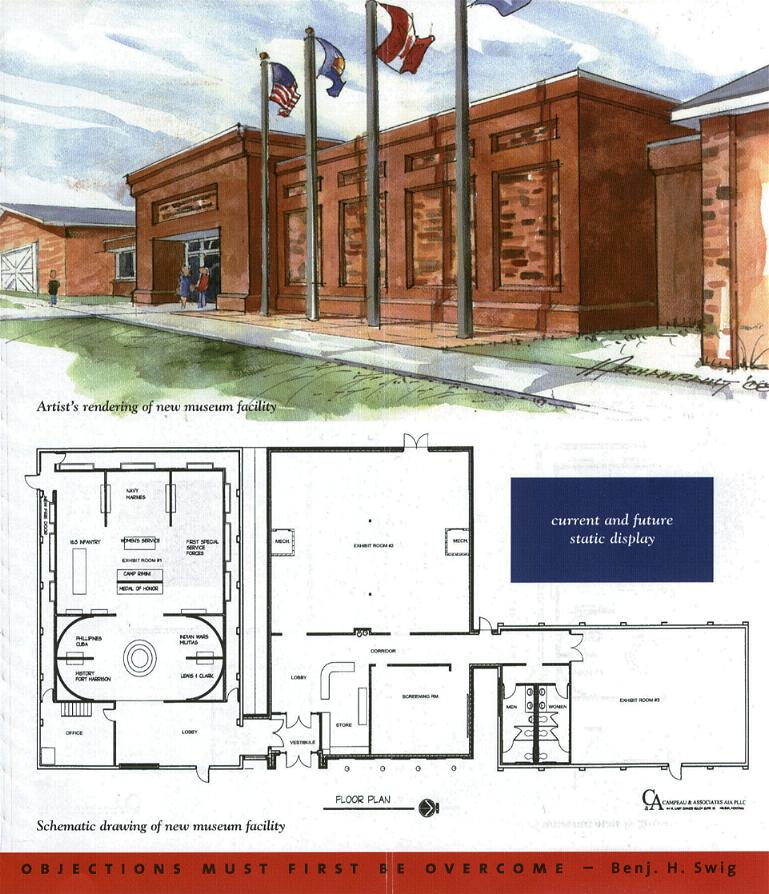 To view an enlargment of the floor plan, click on the picture above.
---
Russell J. Ritter, USMC
Mayor, City of Helena, 1979-1989

August 25, 2008
Russ Ritter reports that the Helena, MT common council has approved the movement of the USS Helena CA-75 artifacts to the MONTANA MILITARY MUSEUM at FORT HARRISON MT. They include the ships bell, screw and anchor. These items will become part of a static display at the museum. Upon receipt of final approval from the U. S. Navy, movement is expected in about 30 days.
---
May 12, 2008
By way of introduction, I am Russ Ritter, former Mayor of the City of Helena. My wife and I have attended a number of USS Helena conventions and have participated in both the launch and christening of the current USS Helena SSN 725.
The reason for this letter is to inform you of the many artifacts Helena's past that are on display at the Montana Military Museum located at Fort William Henry Harrison some five miles west of the city of Helena.
Those artifacts hopefully will soon include the anchor and screw from the CA 75, the model of the CL 50 on permanent loan from Adm. Hoover's family, as well as many other items from ships bearing the name Helena or Montana. The CA 75's anchor and screw are currently on display in downtown Helena where they have become the subject of frequent spray paint vandalism. For this reason, we are negotiating their removal to the museum's static display sit at Fort Harrison where they will be afforded 24/7 security.
Simply put, the problem has arisen that we have run out of space to display the current collection. The two separate buildings now being used total about 3500 square feet. The museum board of directors has decided to expand the facility to over 7000 square feet by connecting the two buildings, and to increase the size of the static display at the museum building. The CA 75 anchor and screw will join the current display which includes a WWI 40 et 8 railroad car; a fully-restored early WWII Willys Jeep; two vintage WWII tanks, a M-60 and a M-7-B; and a Vietnam era UH1-H Bell Iroquois helicopter.
The architect's estimate for this ambitious construction project is $725-$750,000, of which as of this writing we have raised over $100,000.00. I have included a brochure which better describes our venture in greater detail. Also included is a stamped return envelope for your gift. Any gift over #25 will be acknowledged on our donor/memorial board for those who wish to memorialize their shipmates, veterans of any branch of the service or who wish to recognize those currently in the service of our nation.
All gifts are tax deductible as we are a 501(c)(3) non-profit organization. Please help us move this worthy project "over the top".

Sincerely

Russell J. Ritter USMC
Fundraising Coordinator

Enclosures

P.O. Box 81 – Fort Harrison, MT 59636