USS Helena CA-75
Mini-Reunion 2006 #2
Rio Verde, AZ

The Walter Hart-Wesley Shangraw mini was at Rio Verde, AZ at Wesley's home. 25 September 2006.
We were attending Betty's Uncles 80th birthday in Phoenix, AZ.
Wes only lives 46 miles from there so He asked us to spend a few days with him and Stephanie.
He then invited Walter to come over.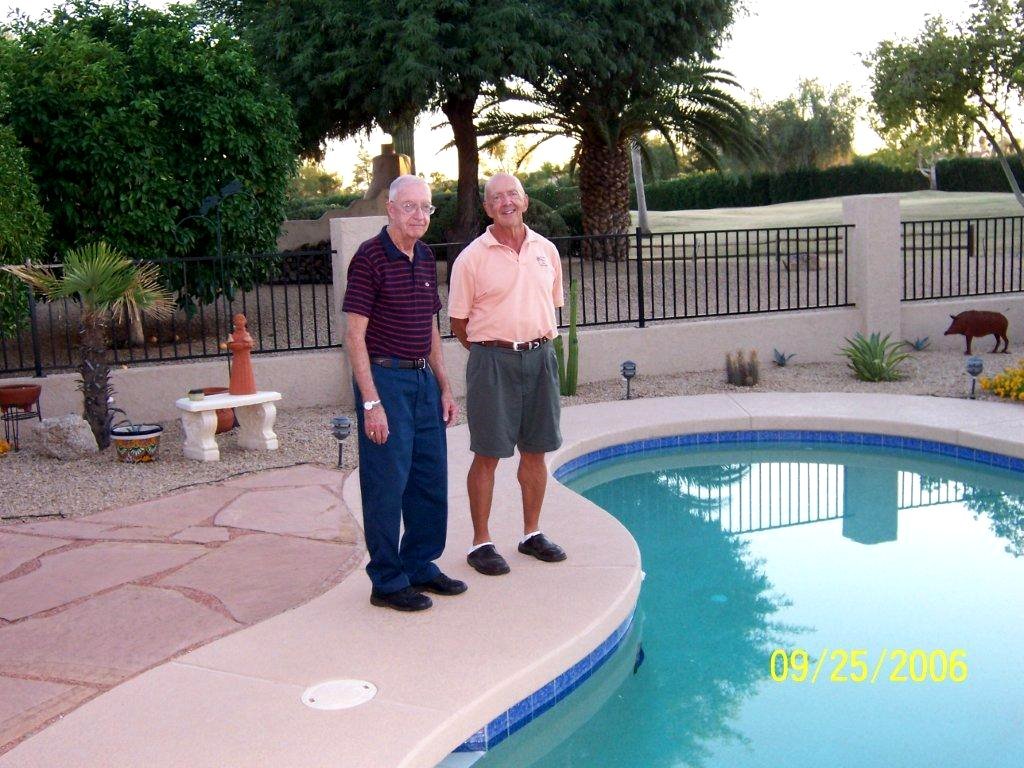 Left is RM2 Walter Hart. CA-75. 1956 - 1956 OR Division
Right is RM3 Wesley Shangraw CA-75. 1954 - 1956 OR Division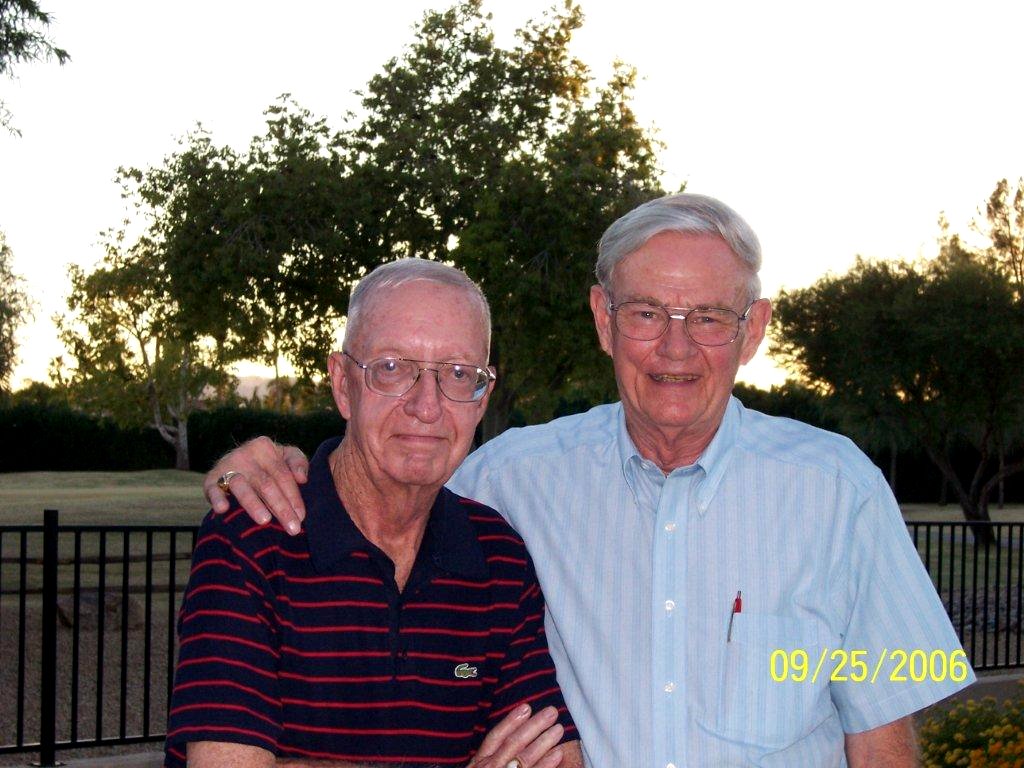 Walter Hart and Vic Brelje.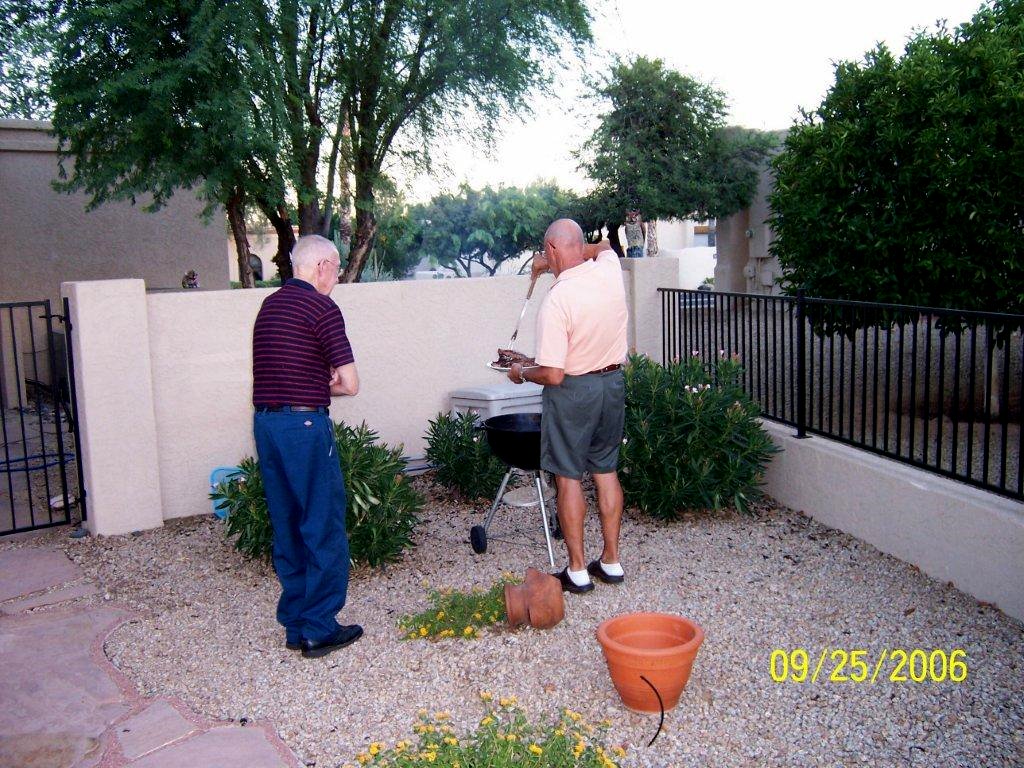 mmmmmmmm. Smells good.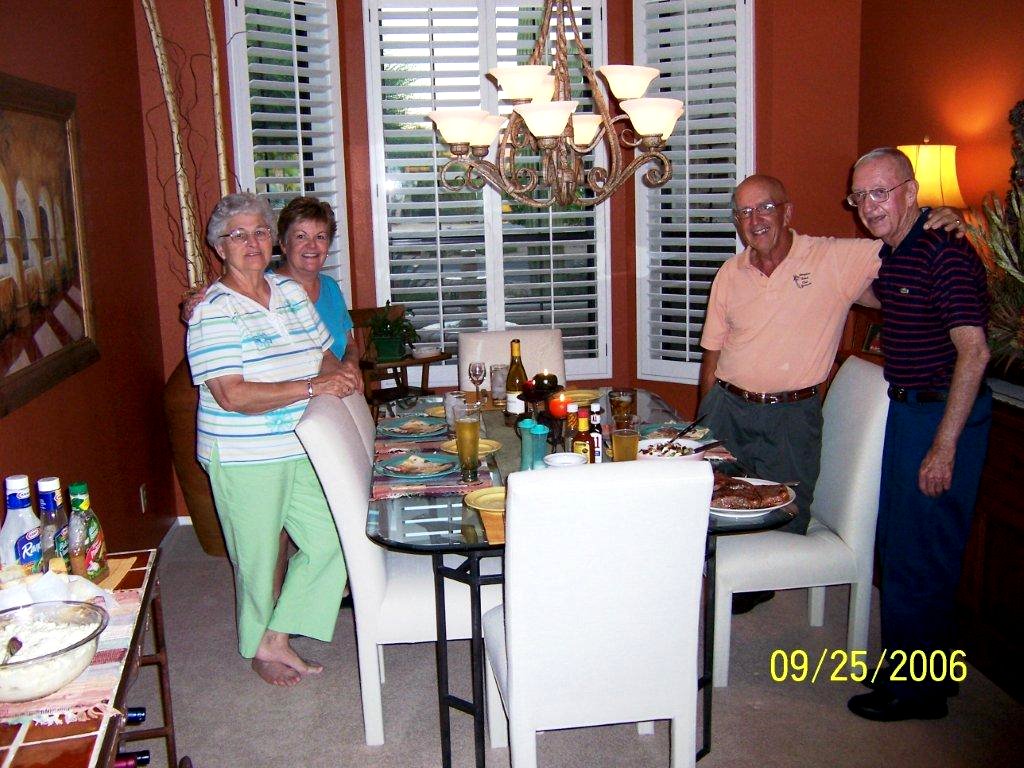 Betty Brelje and Stephanie Shangraw.---- Wesley Shangraw and Walter Hart.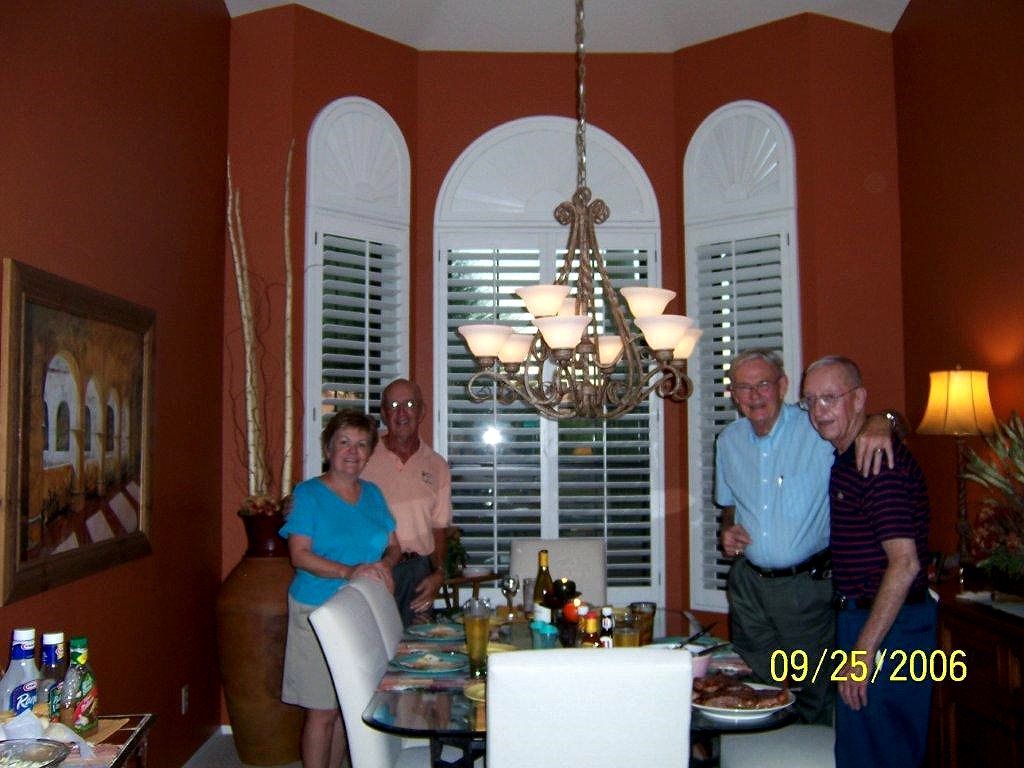 Stephanie & Wes.-----Vic & Walter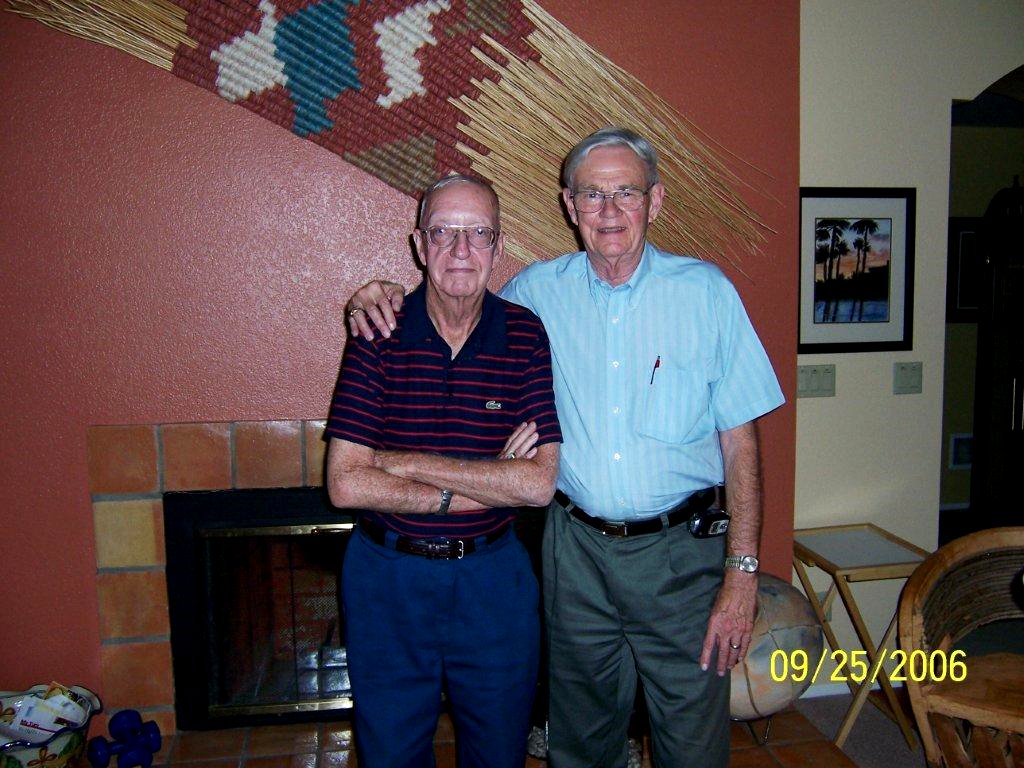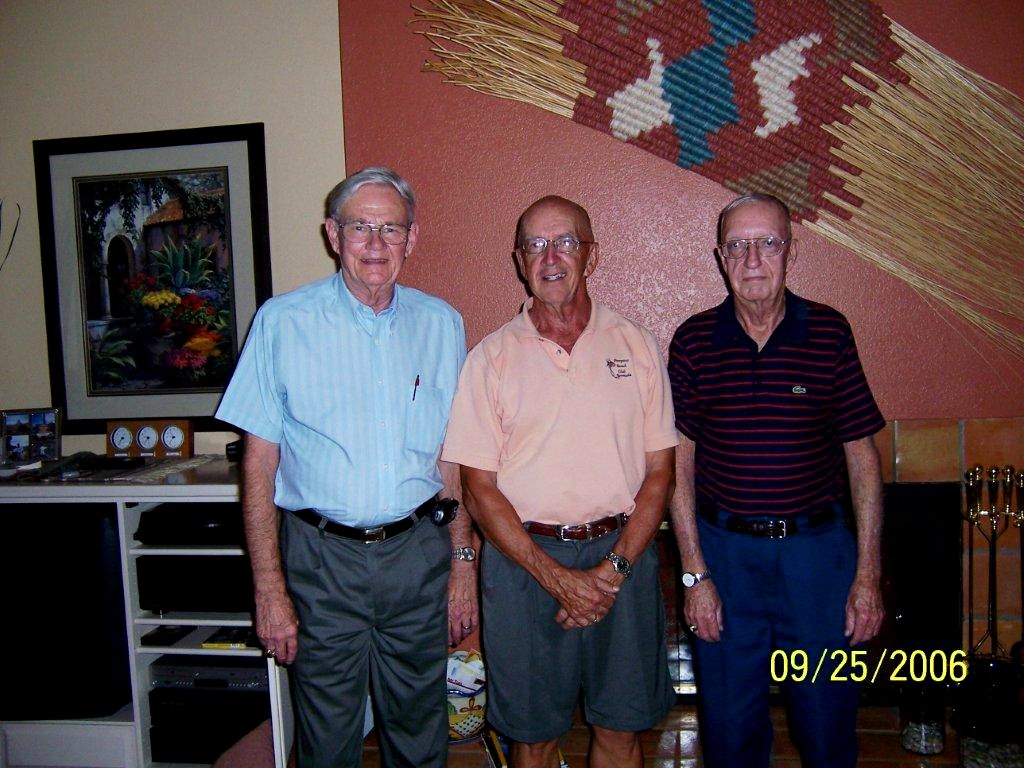 Vic, Wes and Walter. Three old USS Helena CA-75, Radiomen.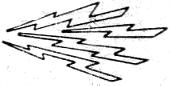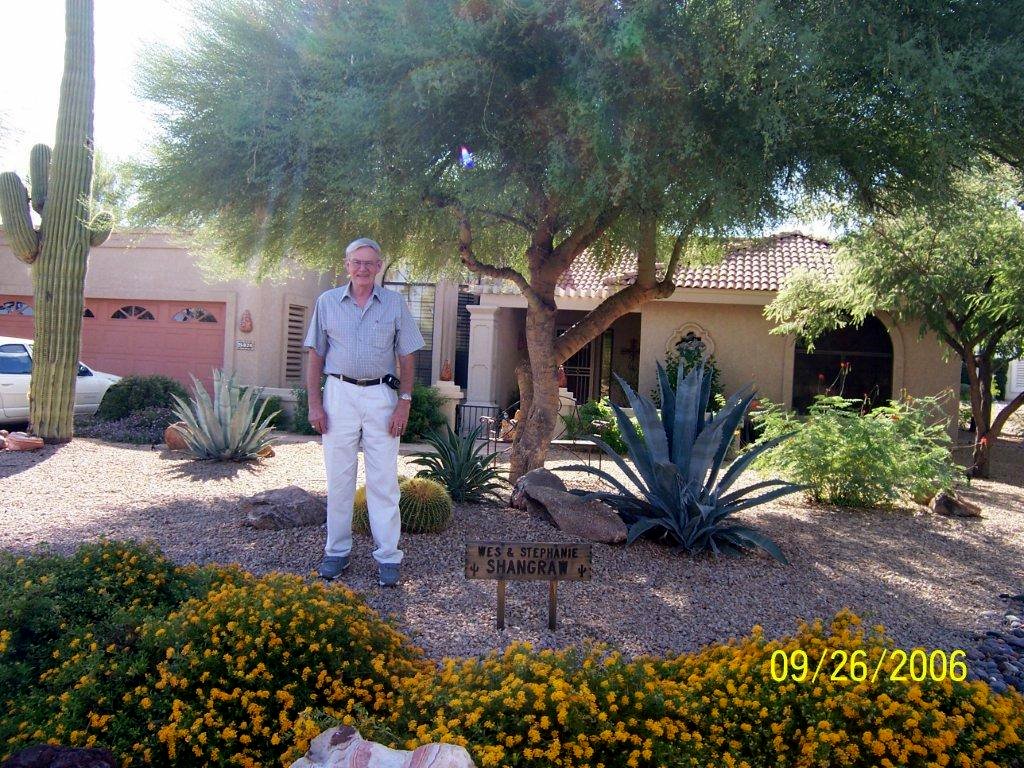 Vic, outside the Shangraw home.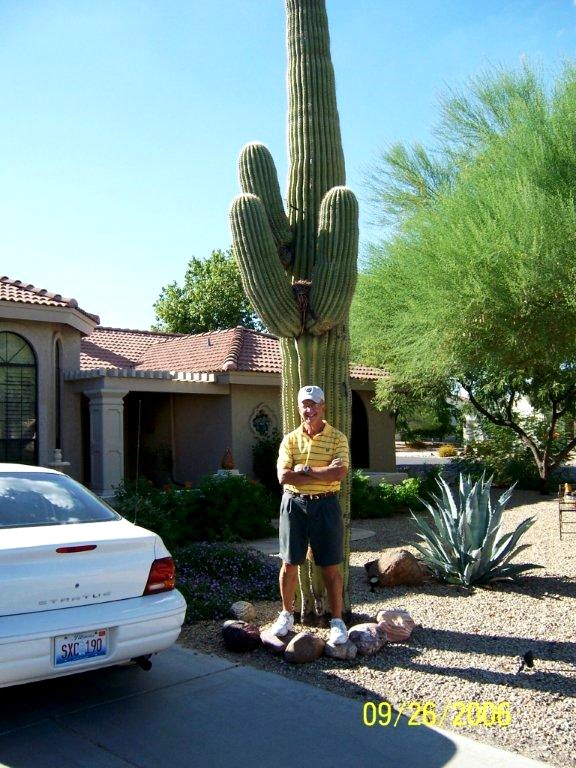 Wes standing in the shade ?? of a huge cactus.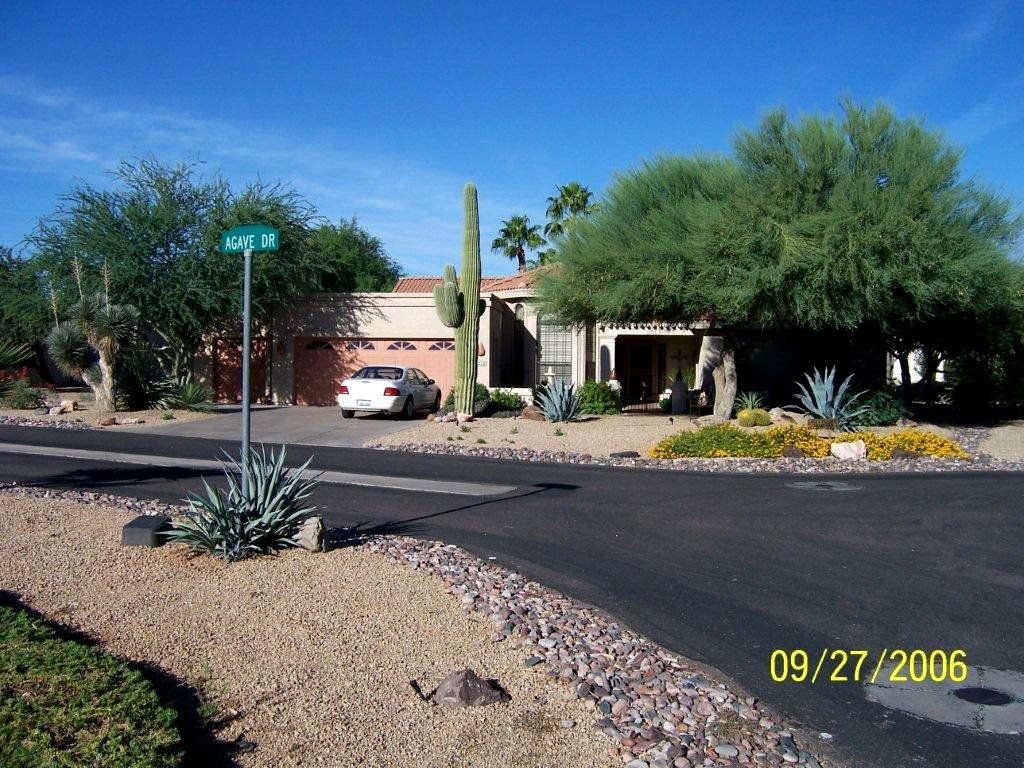 A beautiful view of the Shangraw home.
---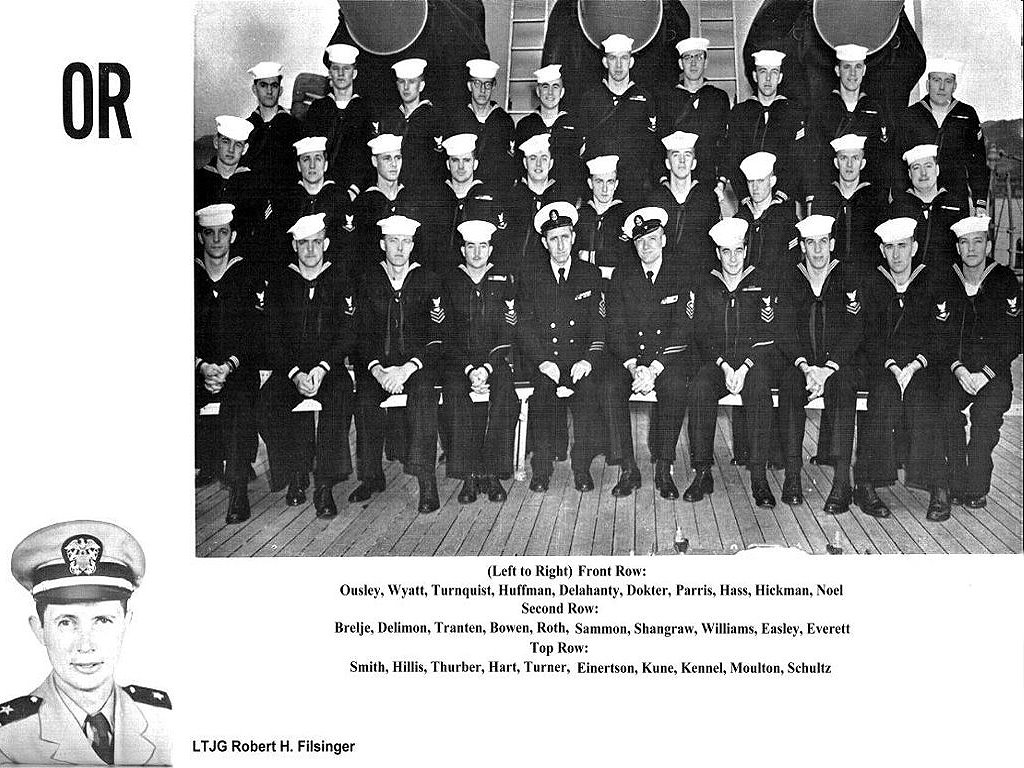 Picture copied from the 1956 USS Helena CA-75, Cruise Book, Page 79
(After opening, scroll down to the 4th picture)
---
While visiting Wesley, Stephanie and Walter, 10 years ago at Rio Verde, AZ, I got branded & we got thrown in jail.
However Betty did get to use the wishing well while there, and we did get get out of town alive!!!!!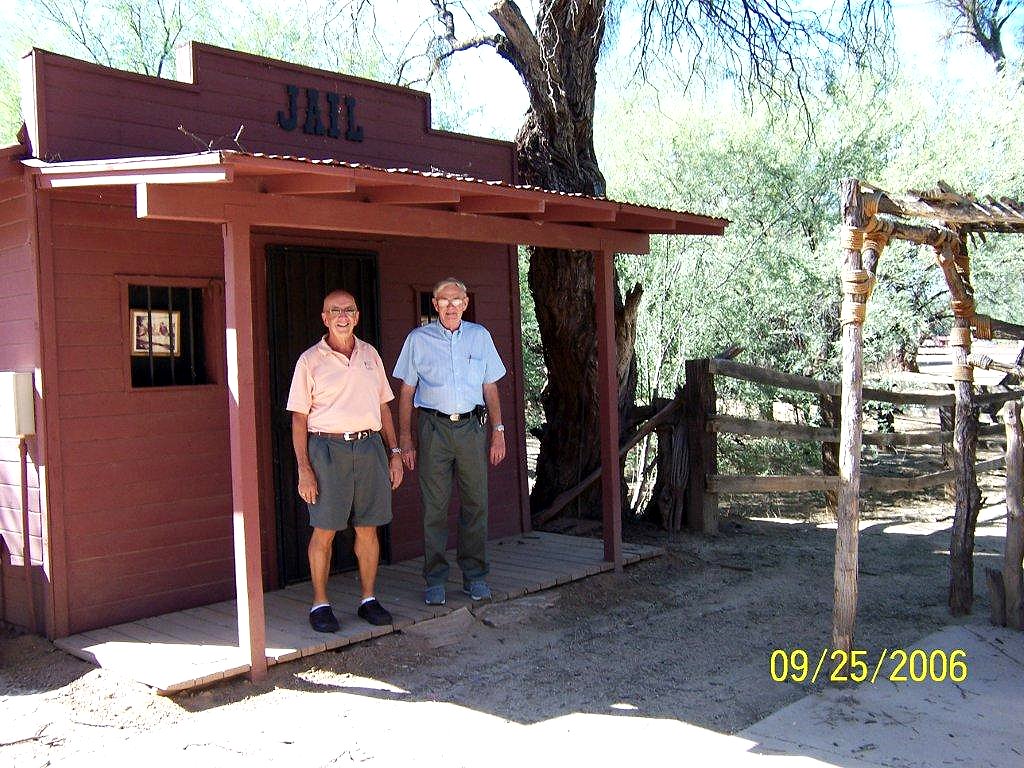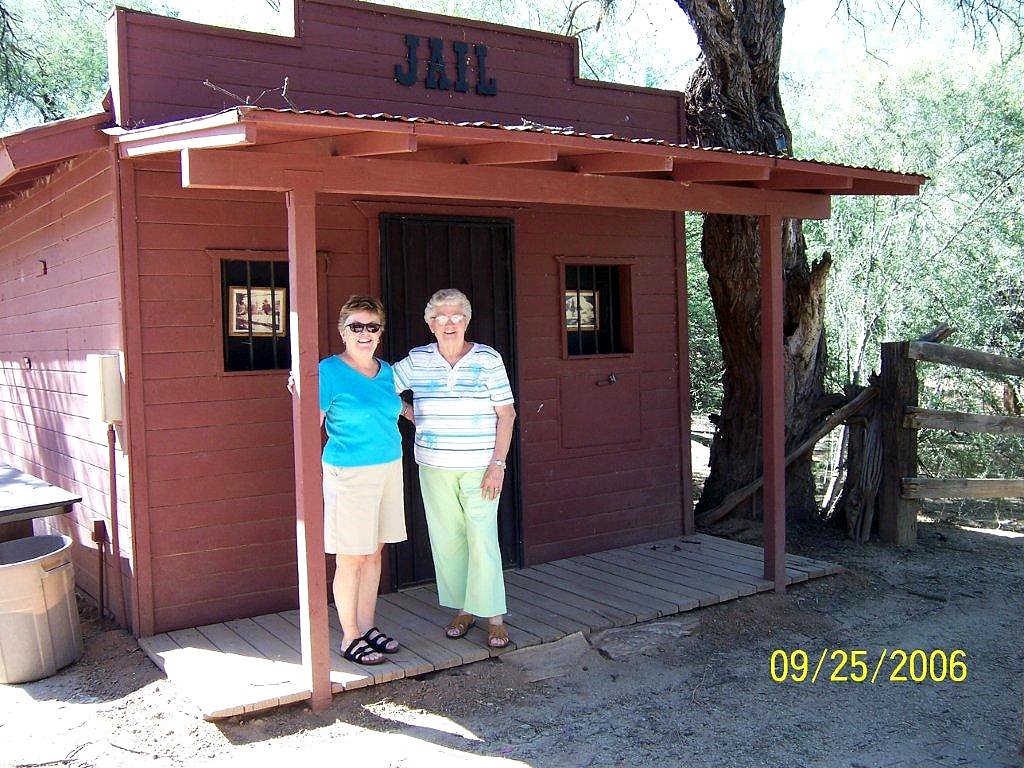 The "Good Guys" arrived to bail us out.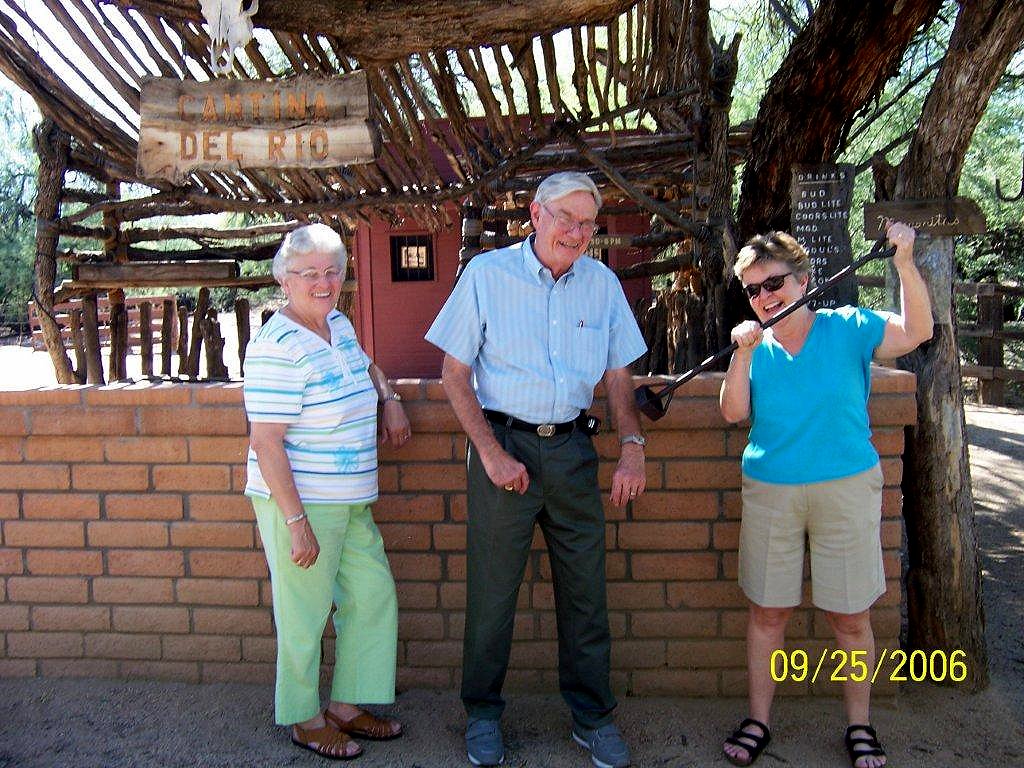 Vic is about to be "Branded".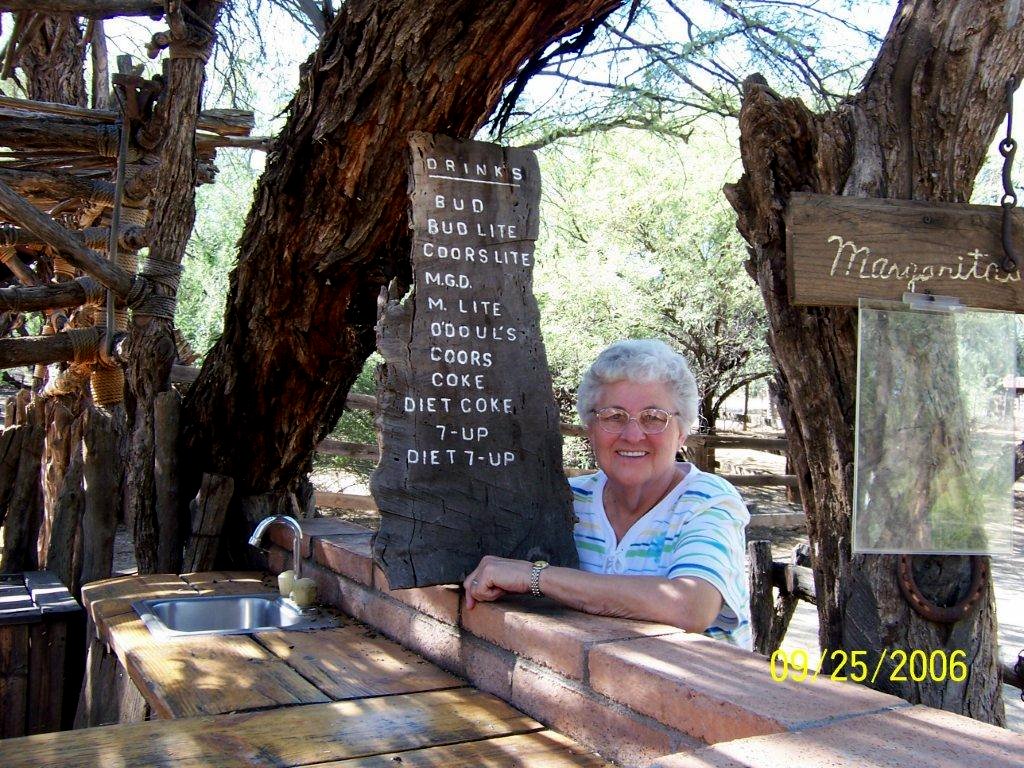 A fine selection Betty. Cool off!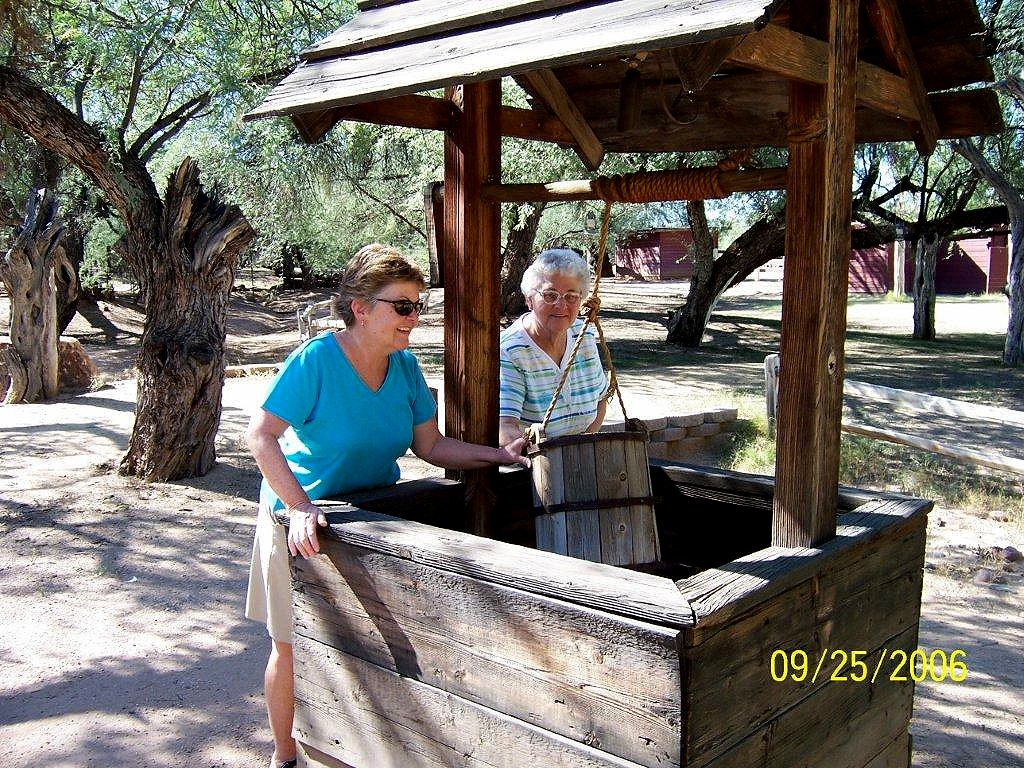 Wonder what the ladies are wishing for?