The Maps of the Solomon Islands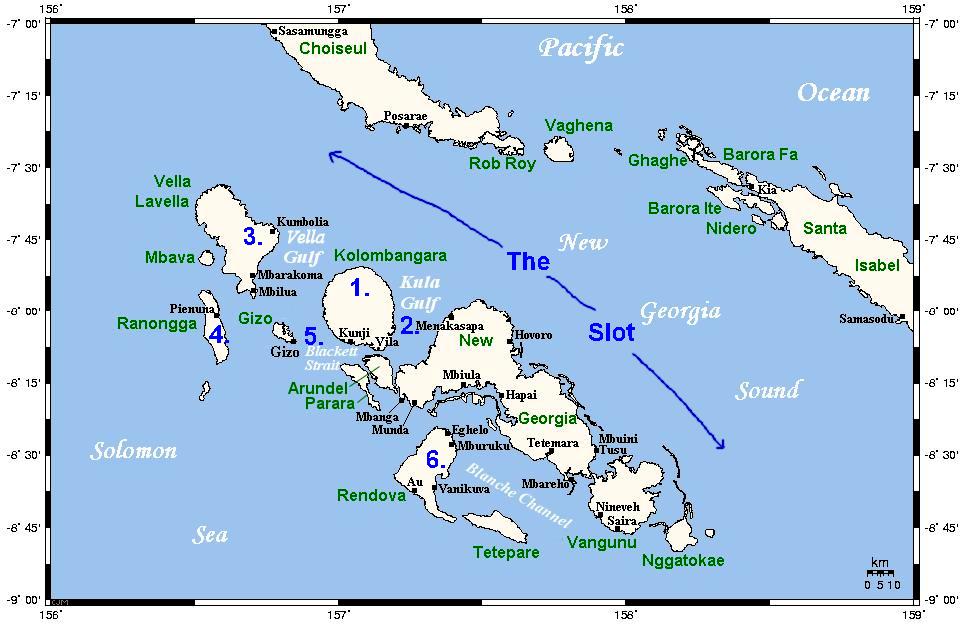 1. Kolombangara Island where Capt. Cecil and others were rescued July 7, 1943
2. Kula Gulf were the CL 50 was sunk July 6, 1943
3. Vella Lavella were 165 officers and men were stranded be be rescued July 16, 1943
4. Ranongga Island were the remains of General Preston Douglas S1c USS Helena CL 50 were found in 2006.
5. Blackett Stright were John F. Kennedy's PT 109 was sunk August 2, 1943.
6. Randova Island PT 109's base.
The information and map above provided by Shipmate Charlie McClellend, USS Helena CL-50.
Read the story of the USS Helena CL-50. Click HERE.
Read the Rescue story. Click HERE.
Read the Preston Douglas story. Click HERE.
---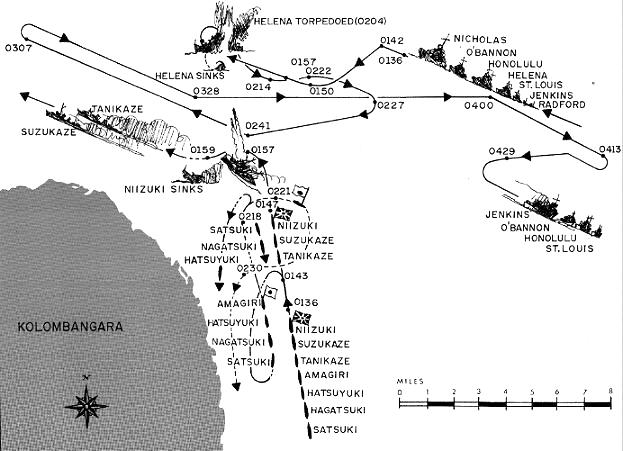 This is a picture of the Island of Vella Lavella, found on the www.
We were rescued by the navy, from this Japanese occupied island,
after the USS Helena was sunk, in July 1943.
I and about 160 others, spent seven days hiding out in the Hills, from the Japanese.
The local natives helped save us.
Charlies McClelland. USS Helena CL-50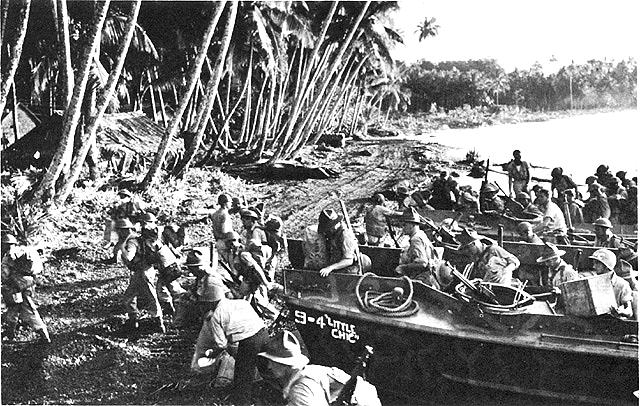 14th New Zealand Brigade Group landing on Vella Lavella 18 September 1943.
Two months after the rescue of the 160 CL 50 crew members.
Charlies McClelland. USS Helena CL-50