Posted 9 April 2008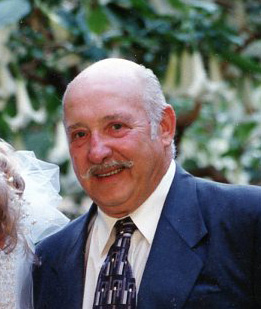 Robert L. Kendle
Born in Winesburg, OH on Oct. 20, 1932
Departed on Feb. 9, 2008 and resided in Winesburg, OH.

Robert L. Kendle, 75, of Winesburg, died Saturday, February 9, 2008 at his home following an extended illness.

He was born in Winesburg on October 20, 1932 to Wilbert and Ada (Kochenderfer) Kendle and had lived most of his life in Winesburg. He retired in 1988 from the railroad in Brewster and was a member of the Zion Reformed Church in Winesburg. He served in the US Navy during the Korean Conflict and was a member of the Killbuck VFW and the Millersburg American Legion.

On April 28, 1973, he married Lucille (Myers) Miller. She survives. Also surviving is his mother of Winesburg; a daughter, Jeanine Kendle of Wooster; four step-daughters, Linda (Kenny) Snyder of Beach City, Charlotte (David) Fox of Massillon, Shirley Fisher of Massillon, and Mary Icenhower of Navarre; two step-sons, Clarence (Delma) Miller of Beach City and Michael (Darlene) Miller of Massillon; twenty grandchildren and numerous great grandchildren; a sister, Joann (John) Shaheen of Westerville.

He was preceded in death by his father; two step-sons, Larry and Victor Miller; and a grandson.

Funeral services will be held on Tuesday at 11:00 AM at the Zion Reformed Church in Winesburg with Pastor Jason Strong officiating. Burial will be held in the Westlawn Cemetery in Winesburg with military honors. Friends may call on Monday from 6-8 PM at the Spidell Funeral Home in Mount Eaton.

In lieu of flowers memorial contributions may be made to the Zion Reformed Church, P.O. Box 33, Winesburg, OH 44690.