Billy Ray Hibdon



My Dad died at 11:05 AM, March 18, 2007

Here is all of the information on Dad's services:

His full name is: Billy Ray Hibdon:

Visitation/viewing is scheduled for Thursday from 6-8 p.m. at

Beck Funeral Home @ 1700 E. F.M. 1431, in Cedar Park, Texas 78613 (their ph. no. 512-259-1610).

Funeral Services are scheduled for Friday morning at 10:00 a.m. also at Beck Funeral Home Chapel.

Burial / Military services will be held @ Pontotoc Cemetery, in Pontotoc, Texas.

Most people don't know where Pontotoc is.. it is about 2 hrs away, between Llano & Brady Texas
Daddy was born, and raised in Brady, his great great grand parents lived in Pontotoc.

It's a beautiful old old cemetery.
We surely don't expect everyone to be able to follow him to his resting place.
All of my family will be taking the limo from the funeral home to Pontotoc & back
so, we won't be driving there ourselves.

Love Always,

Neva & Irving
---
From Neva J. Hibdon-Ruiz
Daughter

My father Billy Ray Hibdon served aboard the USS Helena CA-75 in the late 40's, into the early 50's He was the ships whistle sounder, I still have his whistle. He has told us stories about the attacks on the USS Helena CL-50 on 7 December 1941. During the attacks, there was a huge hole left in the ship. He also told us about the attacks on the Helena CA-75 during the Korean War. If he had been in his bunk during one attack, well I wouldn't be here writing about it. He has told us many stories about other attacks. He is very proud to have served aboard the USS Helena and for the US Navy. He is currently 78 yrs old in a nursing home. Before his last stroke, he could tell any one stories about serving aboard the USS Helena. He still wears his USS Helena cap w/ all of his metals of honor. This is a great web sight to learn more about the ship & the shipmates that served with my father so proudly. I would love to hear from any one who may have known my father. Thanks for serving & protecting our country!!! God Bless!!!!!!!!!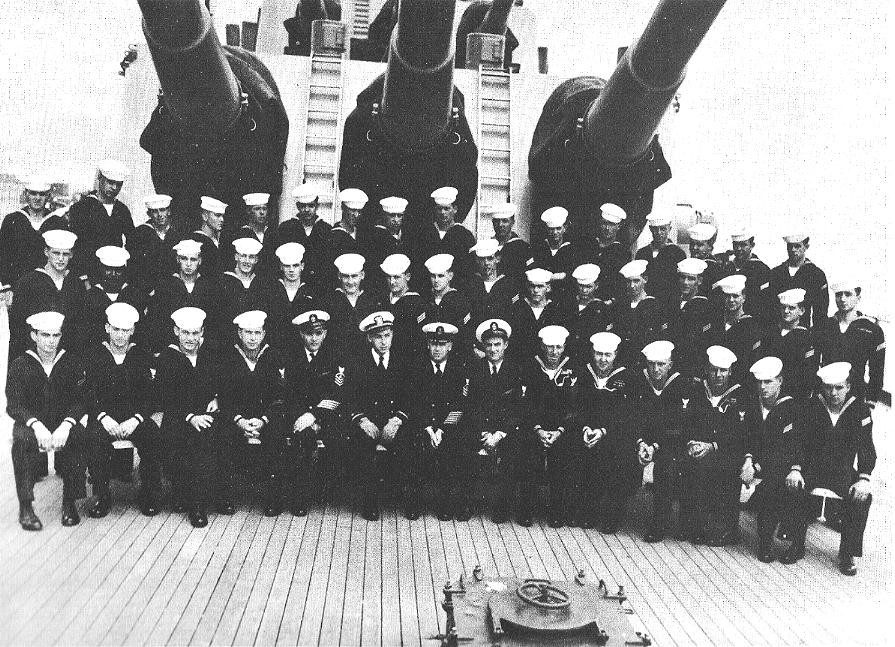 The two images above, scanned from the USS Helena CA-75, 1949 Cruise Book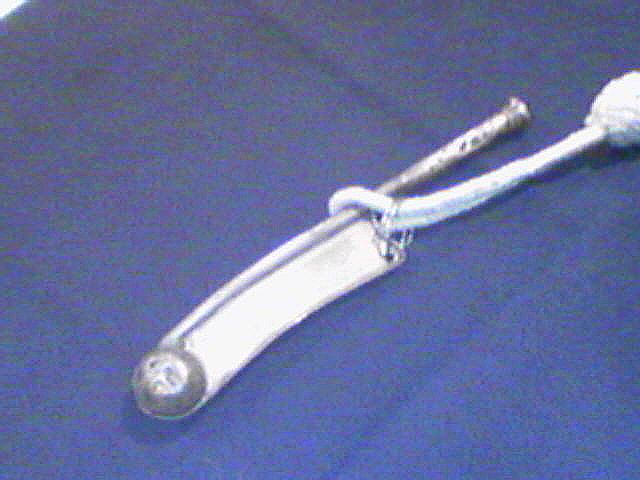 Blly Ray Hibdon's Bosun's Pipe.
To listen to a pipe sound, turn speakers on and click on the picture above.
The call is "Small Boat Alongside".
---
Blly Ray Hibdon's Cap and his awards
He married my Mom in the early 50's, my brother was born June 15, 1954. I was born Jan. 21, 1958. So, I would guess that he was out of the military in 4 to 6 years after enlisting.

I live in Lago Vista, Texas, Dad and Mom are in a nursing home in Marble Falls, Texas which is about a 25 minute trip to the west up highway 1431. I bet there are sailors from that ship, that now live all over the place.

Just thought you might be interested in where he is currently. He is a Texan, born & raised, just like the rest of our family. As previously mentioned he is originally from Brady, Texas-- in the Navy, his nick name was "Hibby" (even- tattooed on his arm), Mom is originally from Coleman, Texas.

My brother & I were born in Kermit, Texas. We moved to the "Austin" area on June 15, 1968. We've all stayed in this area ever since. My brother on the other hand--did move to Denver in 1973, and has lived there ever since. He is still living in Colorado--Littleton.
---