Punchbowl Cemetery
Honolulu, Hawaii
The National Memorial Cemetery of the Pacific (informally known as Punchbowl Cemetery)
is a national cemetery located at Punchbowl Crater in Honolulu, Hawaii. It serves as a memorial
to honor those men and women who served in the United States Armed Forces, and those who
have given their lives in doing so. It is administered by the National Cemetery Administration of
the United States Department of Veterans Affairs and is listed on the National Register of Historic
Places. Millions of visitors visit the cemetery each year, and it is one of the most popular tourist
attractions in Hawaii.

In 1964, the American Battle Monuments Commission erected the Honolulu Memorial at the
National Memorial Cemetery "to honor the sacrifices and achievements of American Armed
Forces in the Pacific during World War II and in the Korean War". The memorial was later
expanded in 1980 to include the Vietnam War. The names of 28,788 military personnel who
are missing in action or were lost or buried at sea in the Pacific during these conflicts are
listed on marble slabs in ten Courts of the Missing which flank the Memorial's grand
stone staircase.

The dedication stone at the base of staircase is engraved with the following words:

IN THESE GARDENS ARE RECORDED
THE NAMES OF AMERICANS
WHO GAVE THEIR LIVES
IN THE SERVICE OF THEIR COUNTRY
AND WHOSE EARTHLY RESTING PLACE
IS KNOWN ONLY TO GOD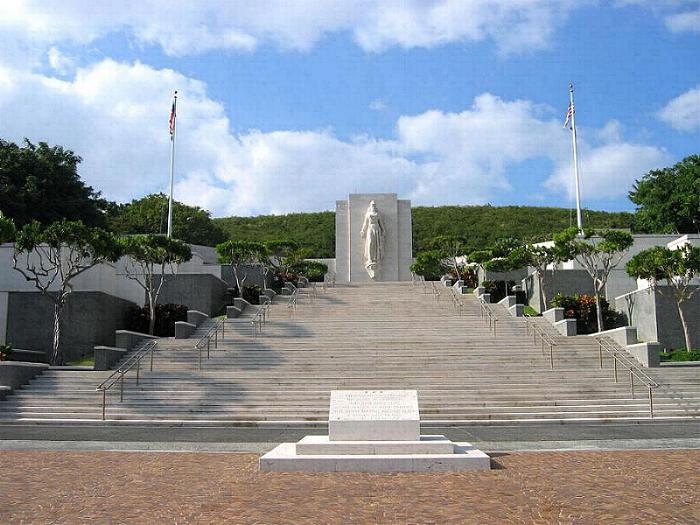 The attached photos are of the wreath placed at the grave site of
EM3c Loren L Beardsley at the Punchbowl Cemetery in Honolulu.
His grave marker was the first that I encountered the afternoon of
1 Dec 2016 and this wreath is also for the other 8 men of the CL-50
buried here.
Visit took place afternoon of Thursday 1 December 2016.

Signed: Doug Comella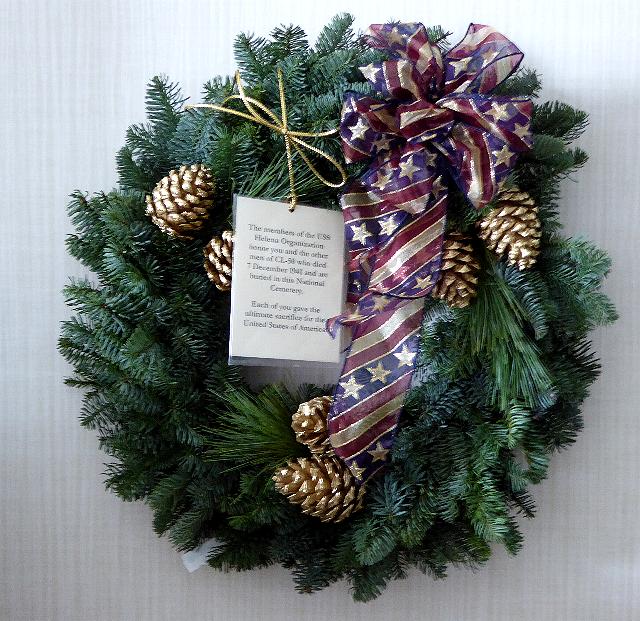 The tag on the wreath (above) reads as follows:

The members of the USS Helena Organization honor you and the other men of the
CL-50, who died 7 December 1941 and are buried in this National Cemetery.

Each of you gave the ultimate sacrifice for the United States of America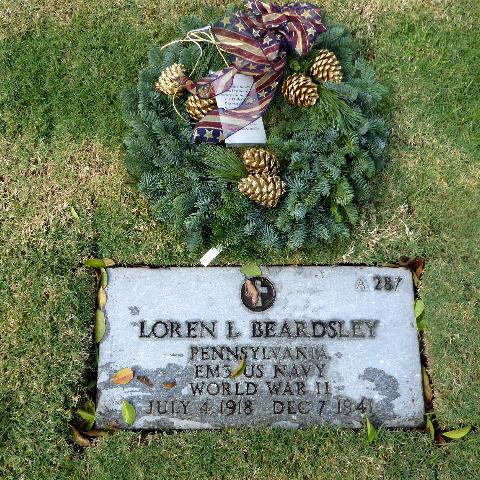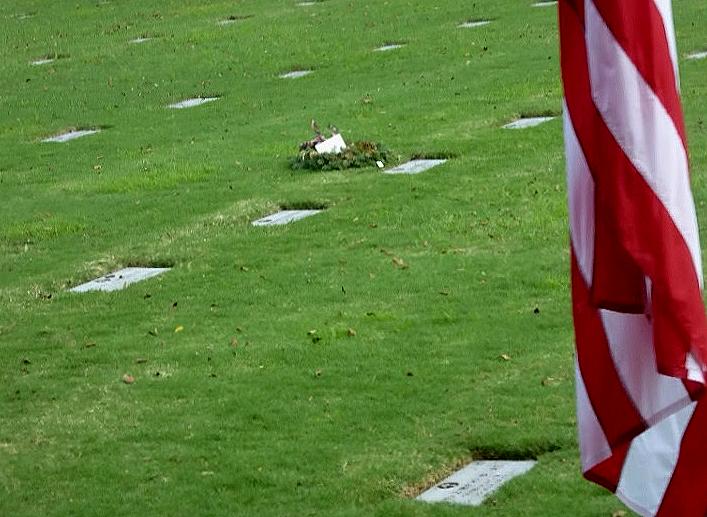 Loren L. Beardsley Grave Site
Taken Wednesday 7 December 2016 following the 75th Commemoration Ceremony at Kilo Pier"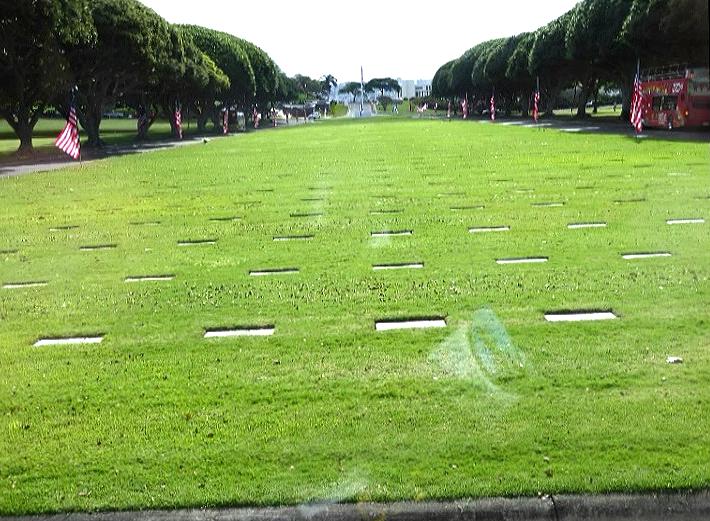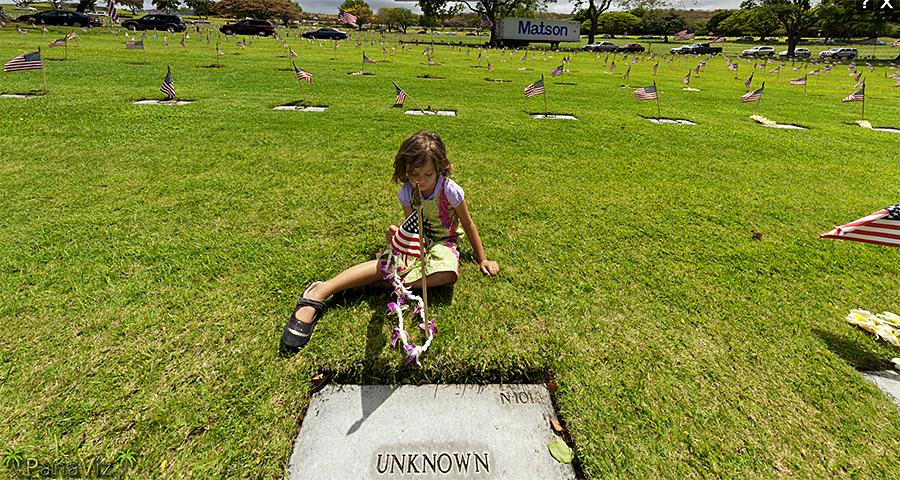 ---
At the top of the staircase in the Court of Honor is a statue of Lady Columbia, also known as Lady Liberty, or Justice.
Here she is reported to represent all grieving mothers. She stands on the bow of a ship holding a laurel branch.
Words on the statue

The solemn pride
that must be yours
* *to have laid * *
so costly a sacrifice
upon the altar
of Freedom

(A quotation from
Abraham Lincoln's
Letter to Mrs. Bixby)





Taps