Our 5 inch guns
Posted on 21 November 2009
---
Picture below posted on 25 February 2014
Image copied from a USS Laffey DD-459 video.
View the video, click HERE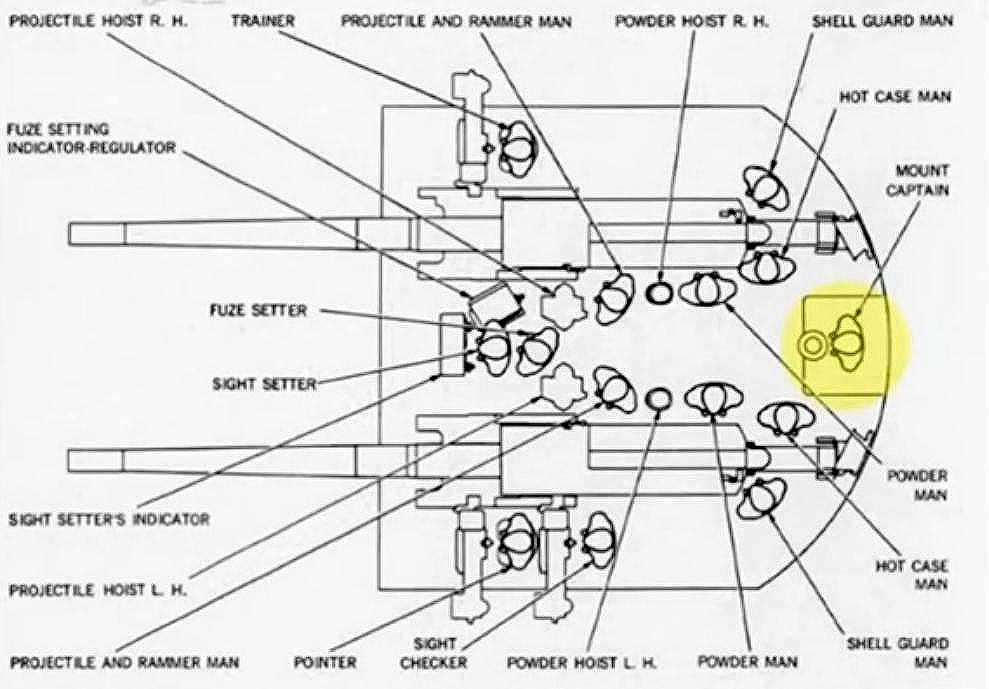 ---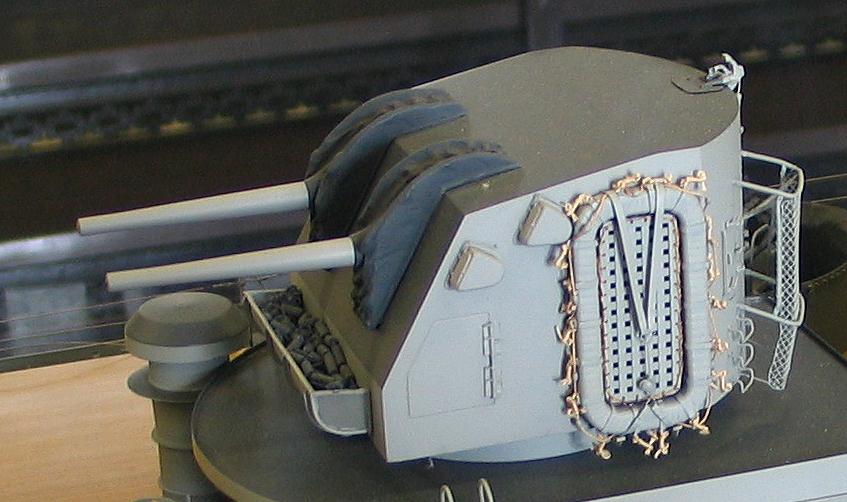 Rubber boots removed in later years of Helena's life.
This picture is copied from a model of the CA-75. It depicts what a gun mount looked like in 1945.
Later, the life rafts were painted the same color as the rubber boots.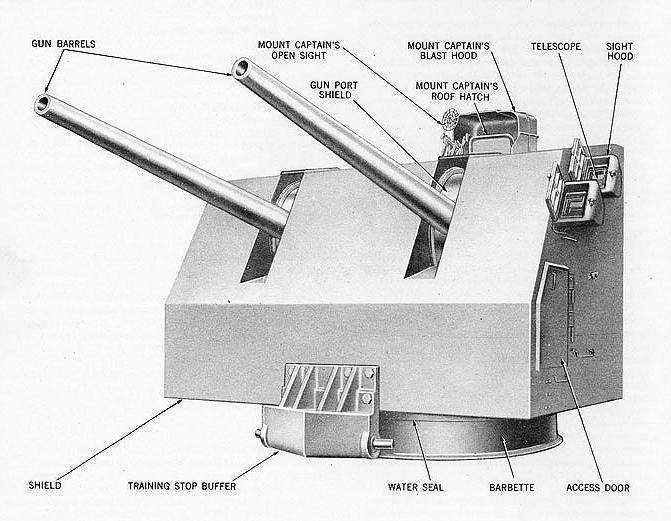 No rubber boots or ring supports.


Life rafts are attached to the sides of each mount.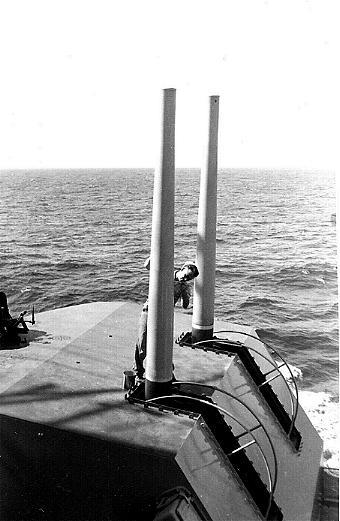 The steel rings around the barrels were removed in later years.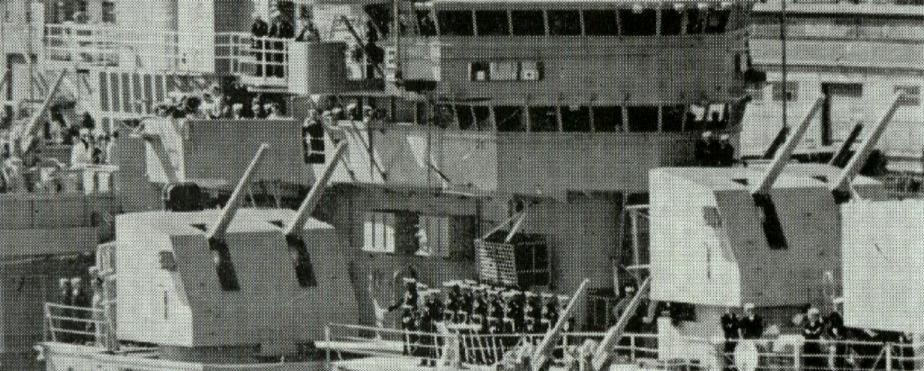 Note the life rafts are not attached in this picture.
Taken from the USS Helena CA-75 Cruise Book dated 1961.