Faith and Religion Page 2
---
Posted 2 August 2009.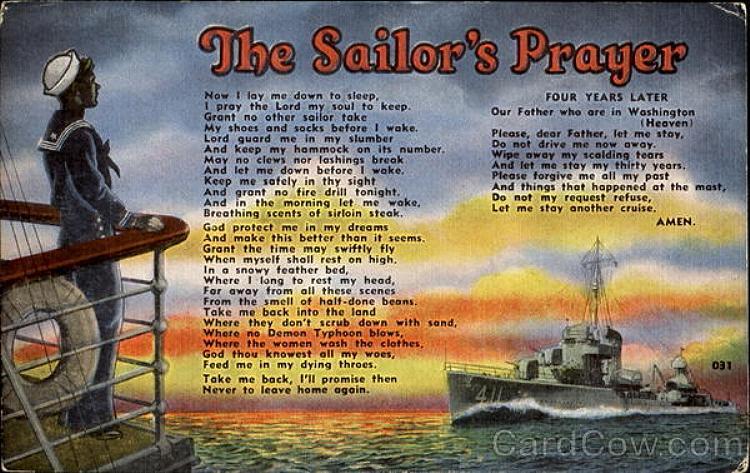 This old post card provided by shipmate Charlie McClelland - USS Helena CL-50.
Permission to post by Eric. To view his huge web page of old post cards, click HERE!
---
This picture copied from a 1970s "Keel" boot camp book.
NTC Great Lakes, IL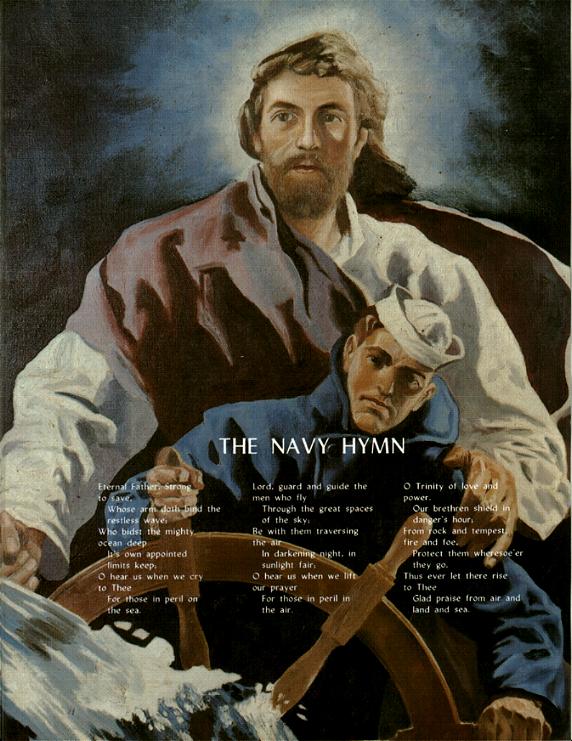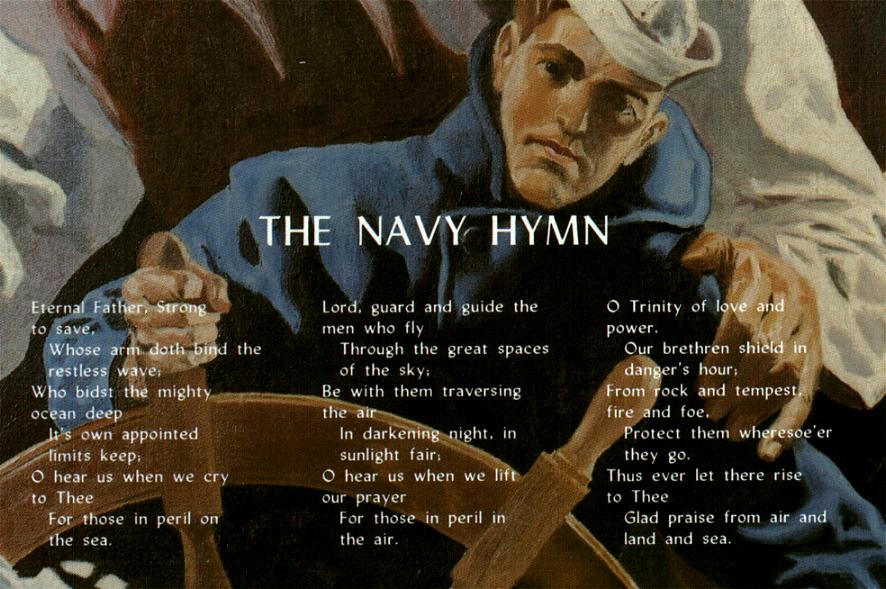 Picture enlarged so you can read the text.
The Navy Hymn
US Navy Academy Glee Club
Verses 1 and 2
3 minutes 12 seconds (mp3 file)
---
The Chapel of Hope is located on the US Navy Base in Yokosuka, Japan.
It continues to provide services as in 1953.
(Donated by Dave Brouchoud)

Outside front page


Inside back page

Inside front page


Outside back page
---





Eternal Father, strong to save,
Whose arm doth bind the restless wave,
Who bidd'st the mighty ocean deep
Its own appointed limits keep,
O hear us when we cry to Thee
For those in peril on the sea.


The Church Penant
From the Helena 1949 Cruise Book
Peace, solemnity . . . . the beauty of the setting sun, the thoughts of home and our loved ones . . .
thanks to Him who hath wrought the many blessings . . . . all part of a day's end at sea.
---