From Jerome Donnelly
Son

Dad told a few stories:

From his stories it sounded like he spent most of his time amidships on a 40 mm gun crew, coxswain of a motor whaleboat, and grinding up galley scraps and garbage before it went overboard. He also tells of stories about underway replenishment and fueling. His name is Charles E. Donnelly was 19 in 1949. Probably E-2 or E-3 Deck Seaman.

He also had a Pharmacist mate as a friend. Harry Lavingood, could have been '50-'52.

While in Sasebo, navigating his motor whaleboat back to the ship, he grounded it on the small Island in the Harbor and decided to wait there until the fog lifted. He was alone and he enjoyed his break. (33 years later I was in Sasebo aboard my ship and saw the island he was talking about all those years, it was fun to see, he had no photos) (Ed. note: A picture of Jerome Donnelly's ship, the USS Sides (FFG-14) is posted at the end of this page).

Another time Dad and his boat were being recovered when the Helena was attacked by North Korean shore artillery. The boat was only hoisted halfway out of the water when the boat recovery team took cover and went to man their battle stations. Dad stayed in his boat as the Helena was hit. I think the ship maneuvered out of harms way and finally recovered Dad before going back to fight.

Dad also said the only time he ever stepped foot in Korea was when he had to take a few special forces men ashore in his boat. He jumped on to the beach to steady the boat as they departed with their gear.

He became friends with the Pharmacist mate after saving his life. Seems that Harry Lavingood wanted to go on deck and watch the refueling not realizing that the oiler was about ready to shoot a line over. The line was shot and headed right at Harry. My Dad shoved him out of the way and hard onto the deck. They both say that the line just missed Harry's head by inches.

After my dad was discharged he became an Oakland, California Policeman. He was stationed at Alameda as a lifeguard at the Officer's Pool before being assigned to the Helena. Alameda is where he met my Mom. After the war he returned to Alameda to be with his wife. I didn't realize it until I saw the Helena's 1949 Itinerary page, on your site, that they were actually married the same day the Helena got underway. I thought they had a couple of days before the ship sailed. My Mom's story is of a hectic train ride from Oakland to Long Beach. She was only 17 and dropped out of high school to marry here 19 year old sailor!

Harry Lavingood and my Dad were life long friends after meeting on the Helena. My Dad died 4 years a go. I think Harry is still around. I will ask my brothers if they know, and know how to get a hold of him.

My dad retired from the OPD in 1973 and we moved to Portland, Oregon. It was in 1975 or 1976; we were driving past Swan Island shipyard and Dad saw the Helena. We drove over there to see it. ( I had always loved ships and the Helena even more so. At 6 years old I found a picture of the Helena in "Janes" and was so excited!) Anyway..when we got closer to the ship Dad realized it was getting cut up. So instead of showing me his home of 3 years and where all of the action took place, he turned the car around, with a tear in his eye, and we went home.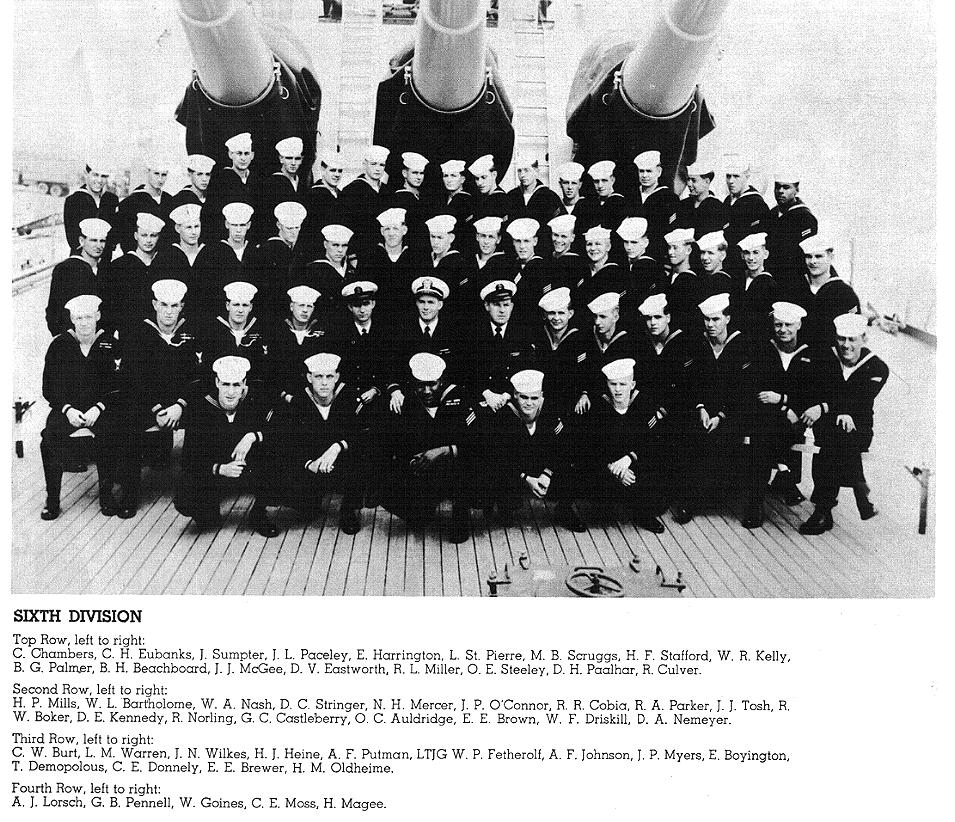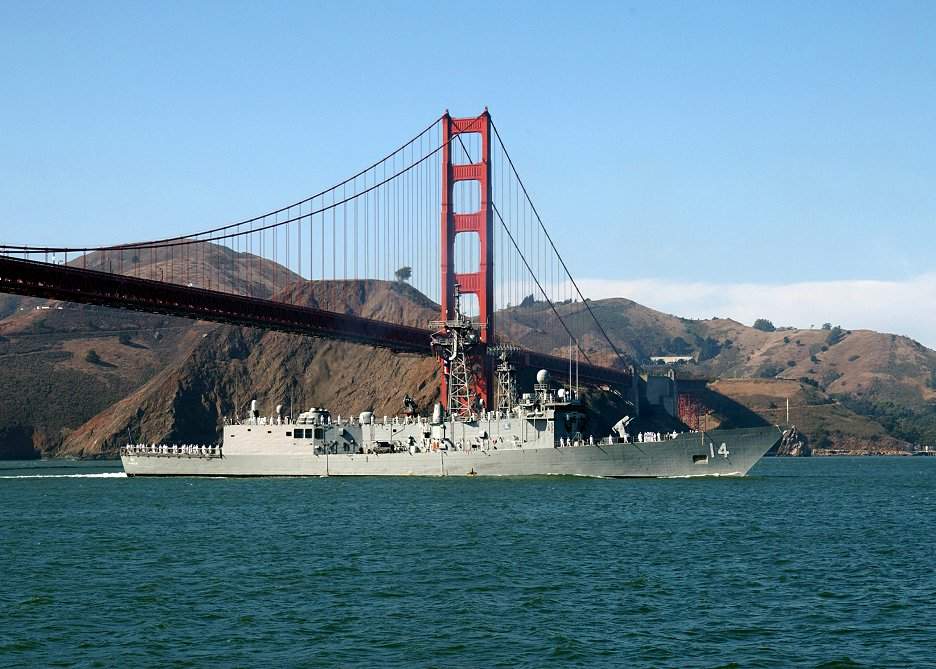 USS Sides (FFG-14)
circa 1986