Joe W. Desch Jr.
Seaman First Class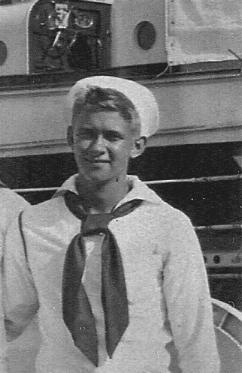 To read Joe's story, click HERE!
---
Joe was on the USS Helena CL-50 from September 1939 through July 1943 when she was sunk.

To see a super size of this certificate, click HERE!

The following information appears on this
USS HELENA SHAKEDOWN CRUISE certificate.

KEEL LAID, 9 DEC 36
LAUNCHED 27 AUG 38
COMMISSIONED 18 SEP 39

ANNAPOLIS DEC. 22-27 1939
NORFOLK DEC. 27 - JAN. 3, 1940
GUANTANAMO BAY JAN. 6-7, 1940
BUENOS AIRES JAN.22-28, 1940
MONTEVIDEO JAN 29. - FEB. 3, 1940
NORFOLK FEB. 27 - MAR. 1, 1940
GUANTANAMO BAY FEB. 22 - 24, 1940
SANTOS FEB. 5 - 10, 1940

To all SEAFARERS
By these presents let it, henceforth, be known that

J. W. Desch

served in this vessel on her Shakedown Cruise and has
CROSSED the EQUATOR at LONGITUDE 40º WEST
on 13 January 1940 enroute to South America.

Furthermore having observed the rites and met approval,
as prescribed for all who enter NEPTUNE'S REALM
It is hereby decreed that he be, and is, an accredited
SHELLBACK
M. B. De Mott, Captain
Commanding U.S.N.
C. G. Richardson, Cmdr.
Exec Offr. U.S.N.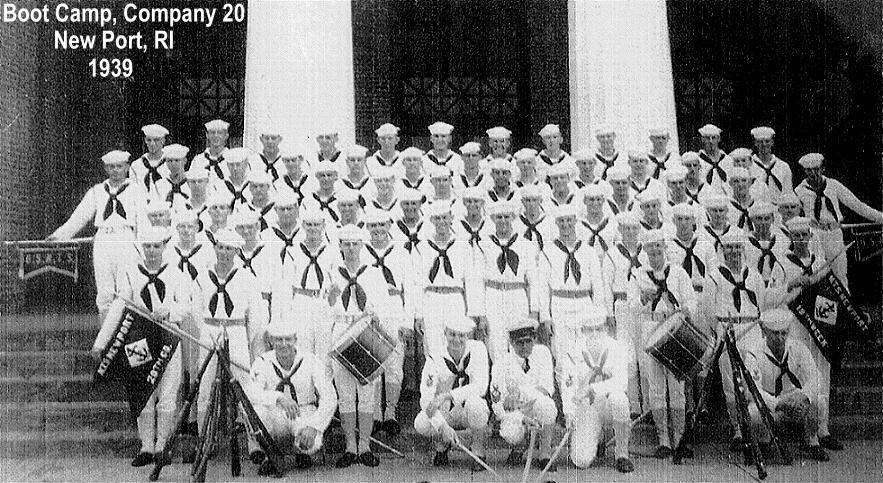 Joe Desch attended Boot Camp from 13 June 1939 - September 1939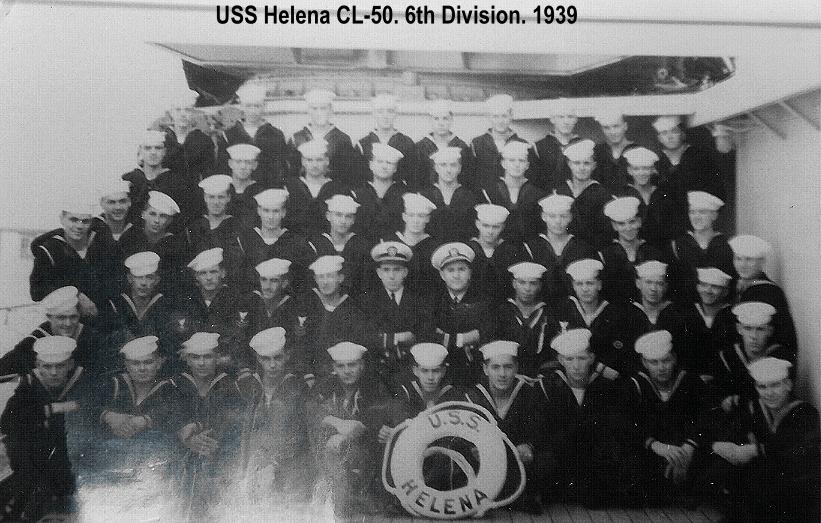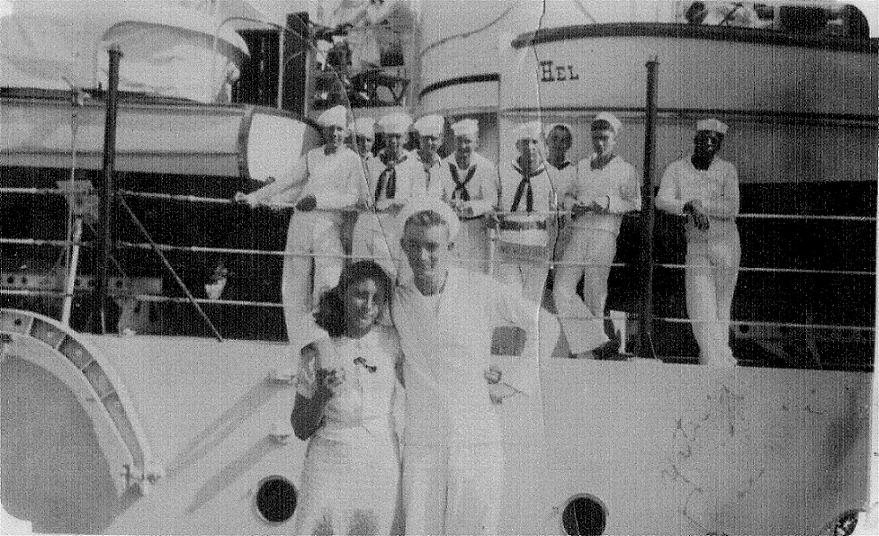 Standing in front with a friend is Van Haven
L to R on the rail
D. Cook, C. Simpson, J. Desch, F. Cellozzi, G. Boher, D. Dicarlo, Whiting, R. Tharrett, Yates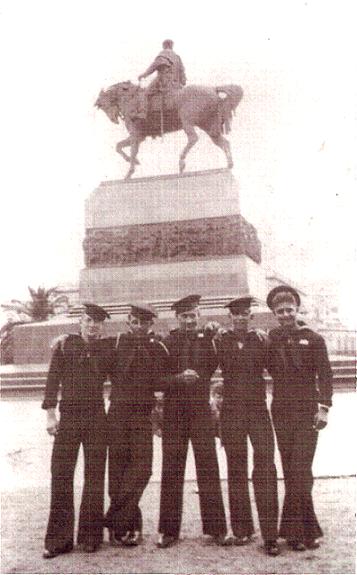 Montevideo - 1940
L to R
Clieve Simpson, Ray Richter, Gordon Bohler, Joe Desch, Frank Cellozzi