USS Helena CA-75
Copied cruise books available.
---
Donations for each copied book are listed below the pictures and includes shipping.
Books will be shipped via the US Post Office, Priority Mail.
Please allow two weeks for delivery.
Make your donation check payable to:
USS Helena Organization.

Please mail your check to:
James McNamee
1602 Umpqua Rd.
Woodburn, OR 97071
For additional details, call Jim at
(503) 981-0873 OR Cell (503) 984-0276

Jim's email is: jamesmcn1602@q.com
---
Pictures below left are the real cruise books, right are our copied cruise books.
Each copied book is coil bound with a clear vinyl front cover and either a black, white or navy opaque back cover.
Book details: click HERE!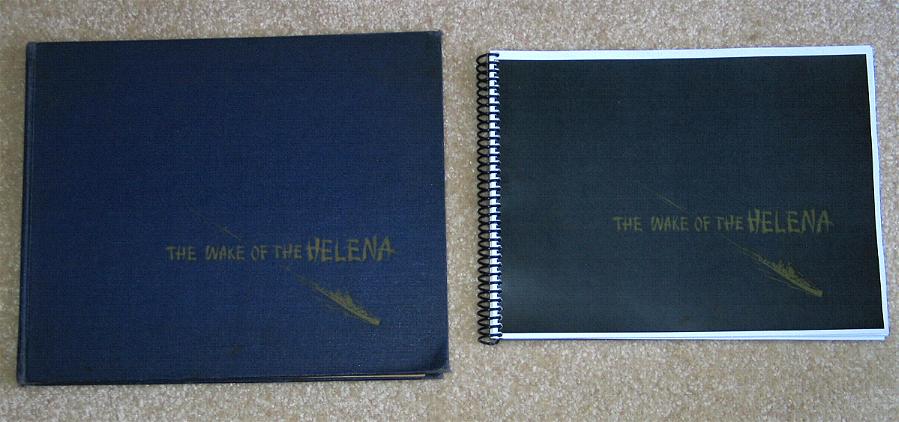 Our 1949 USS Helena CA-75 Cruise book.
Donation $25.00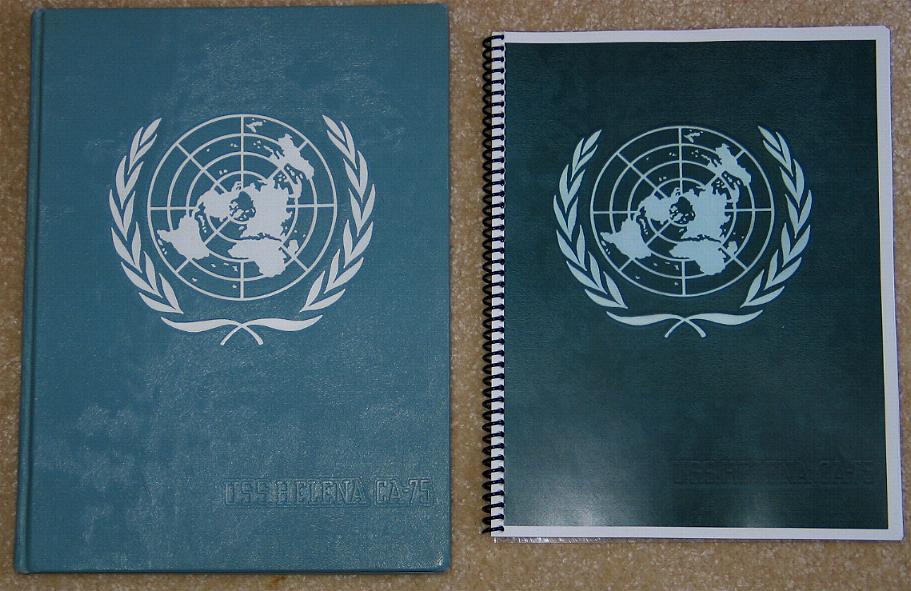 Our 1951 USS Helena CA-75 Cruise book.
Donation $25.00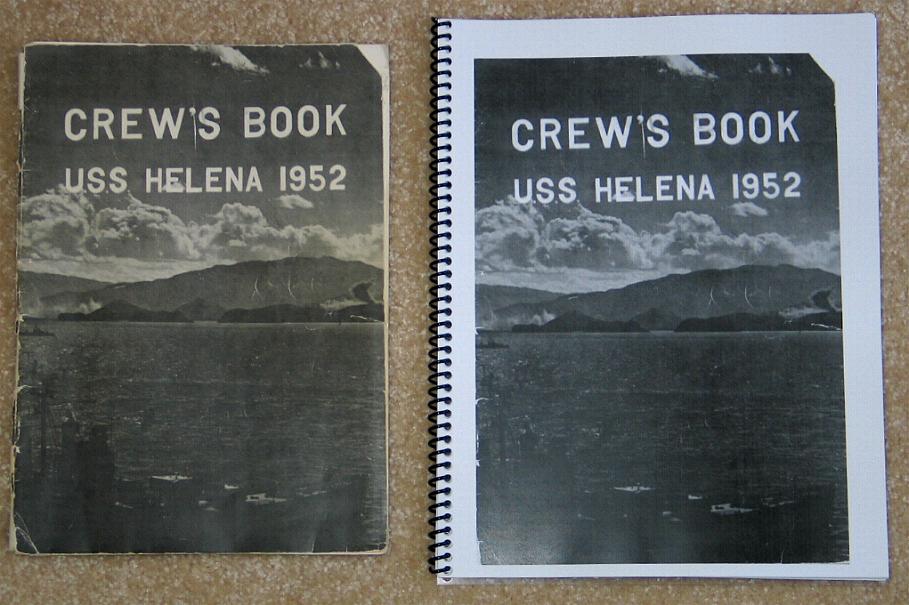 Our 1952 USS Helena CA-75 Cruise book.
Donation $25.00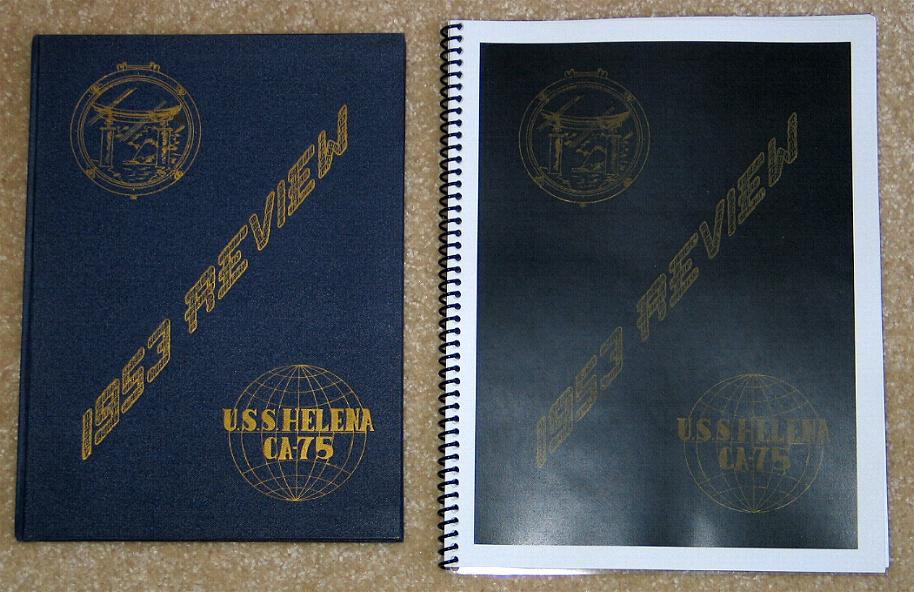 Our 1953 USS Helena CA-75 Cruise book.
Donation $25.00


Our 1954 USS Helena CA-75 Cruise book.
Donation $25.00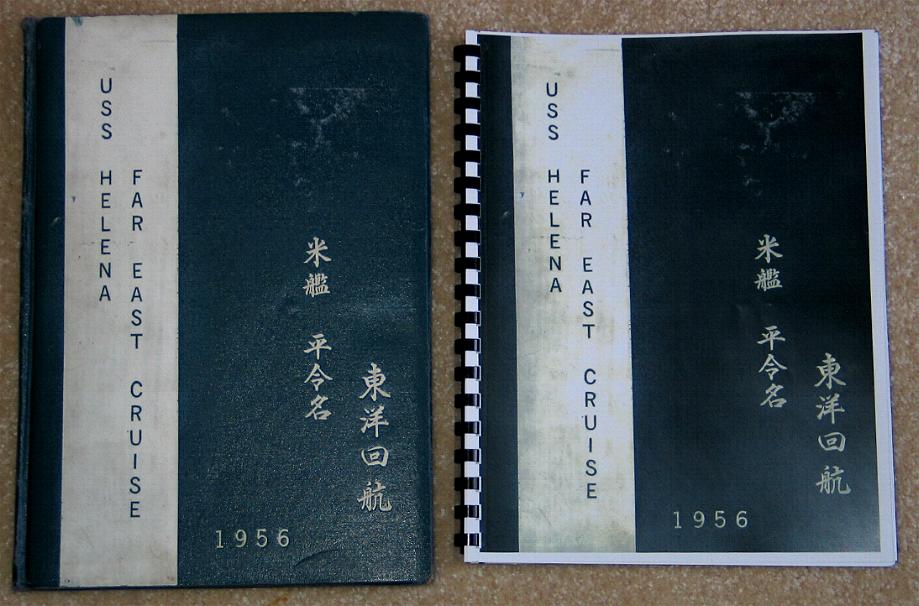 Our 1956 USS Helena CA-75 Cruise book. This pictured book is comb bound.
Your ordered book will be coil bound.
Donation $30.00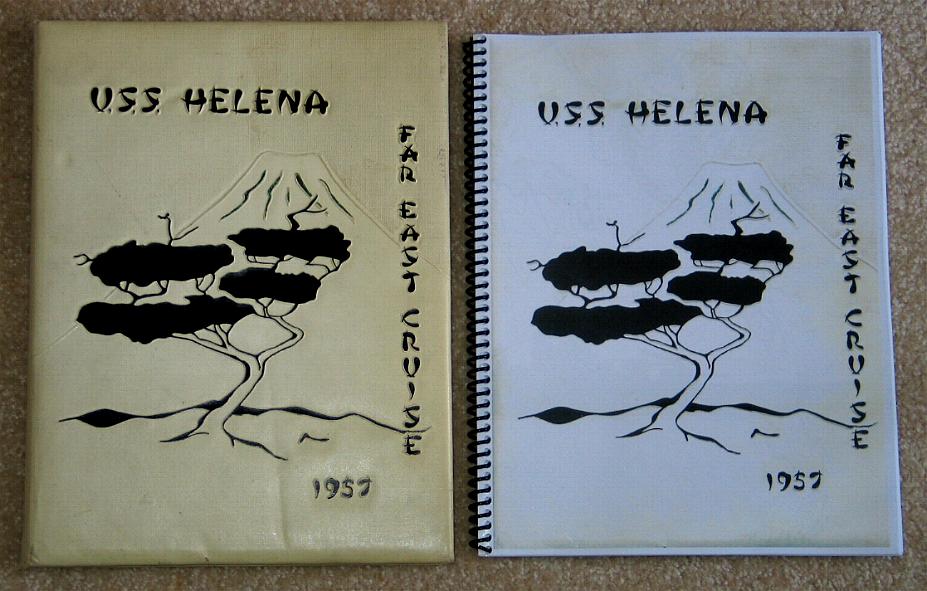 Our 1957 USS Helena CA-75 Cruise book.
Donation $30.00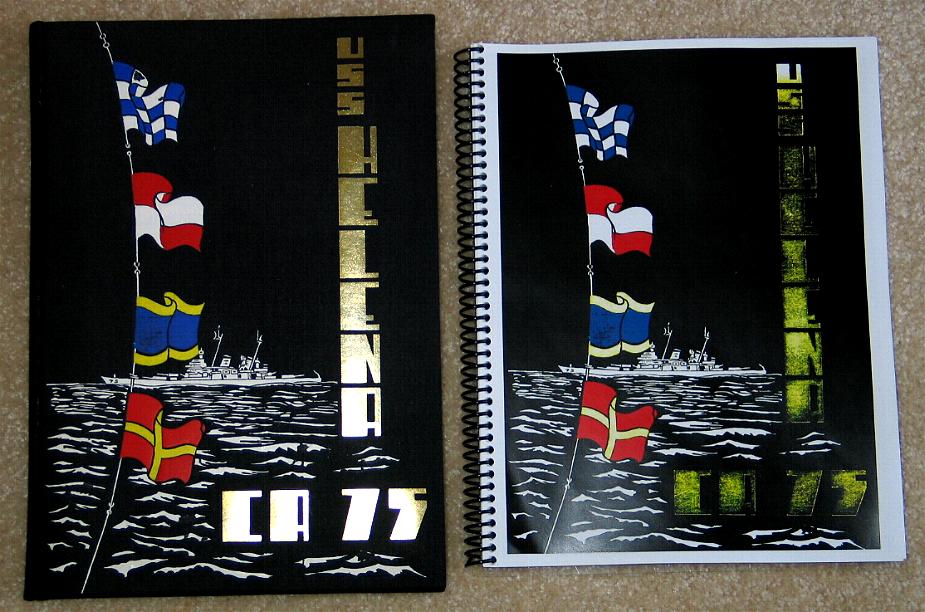 Our 1958 USS Helena CA-75 Cruise book.
Donation $45.00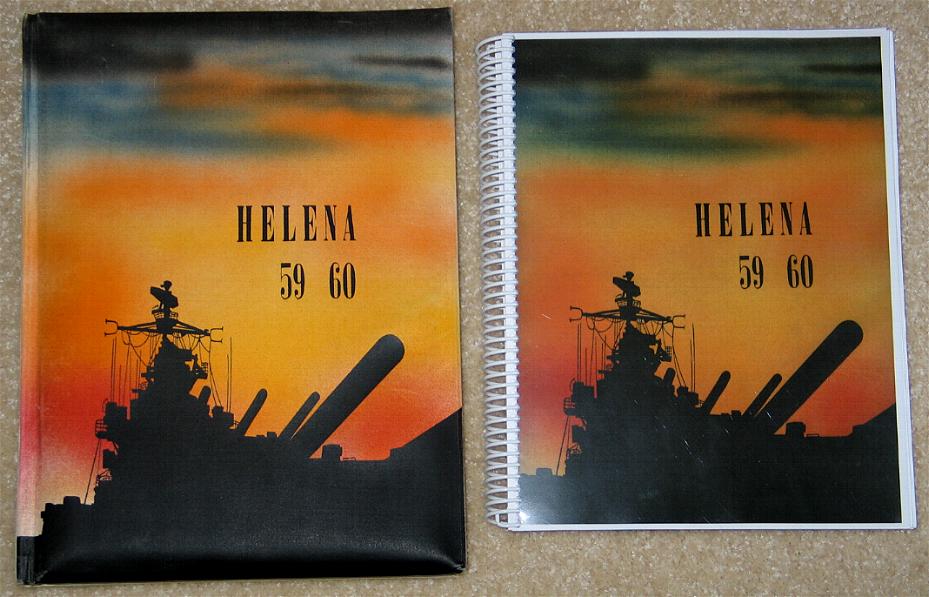 Our 1959 1960 USS Helena CA-75 Cruise book.
Donation $60.00

(Recorded 27 August 2009.)
---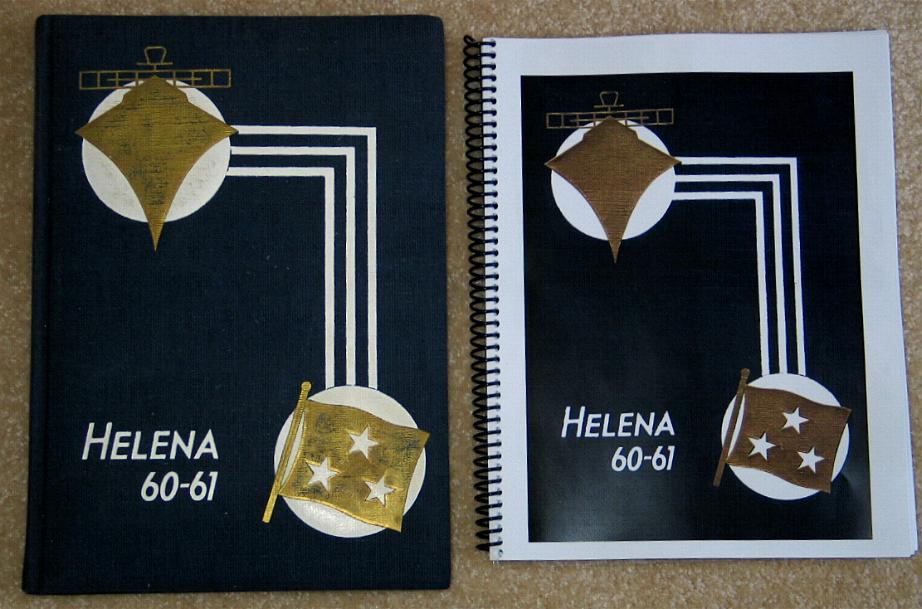 Our 1961 USS Helena CA-75 Cruise book.
Donation $50.00
---
Make your donation check payable to:
USS Helena Organization.

Please mail your check to:
James McNamee
1602 Umpqua Rd.
Woodburn, OR 97071
---
For additional details, call Jim at
(503) 981-0873 OR Cell (503) 984-0276

Jim's email is: jamesmcn1602@msn.com