The following two post cards donated by Charles W. McClelland, USS Helena CL-50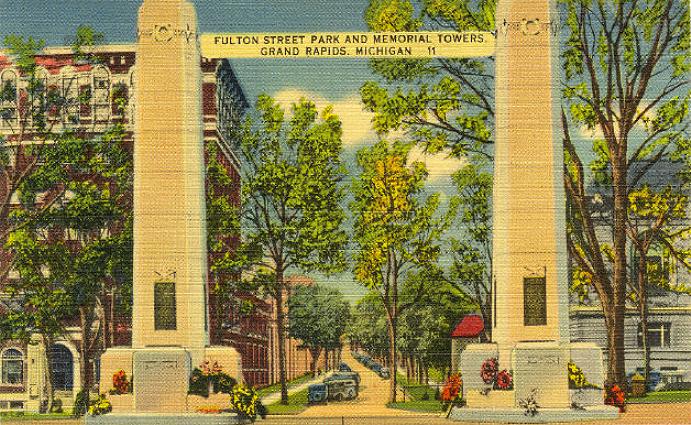 Post Card dated November 28, 1940
My first correspondence after joining the navy in 1940. Addressed to my folks in Detroit.
Message on card: "Hello Folks, Stopped here for three hours (on train trip to Great Lakes NTS).
Will write and tell you my address later. Bowled two games. So far, so good. Love, Bill"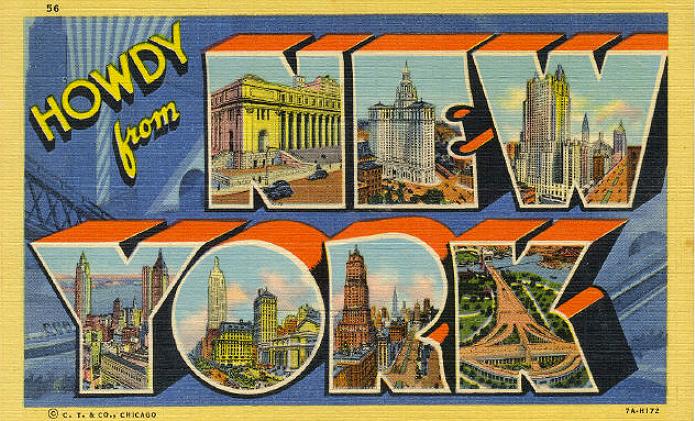 Post Card dated March 20, 1944.
Mailed to my wife while passing through New York City on my way to Newport, RI from Newport News, VA.
I had just been assigned to the USS Missouri along with Helena shipmates Lewis Cox and Russell Yates.
The message on the card read; "Hello Darling, Just passing through. Hope to get leave soon.
Will write from Newport, RI tonight. Love, Bill"
---
The following envelope provided by Charles W. McClelland, USS Helena CL-50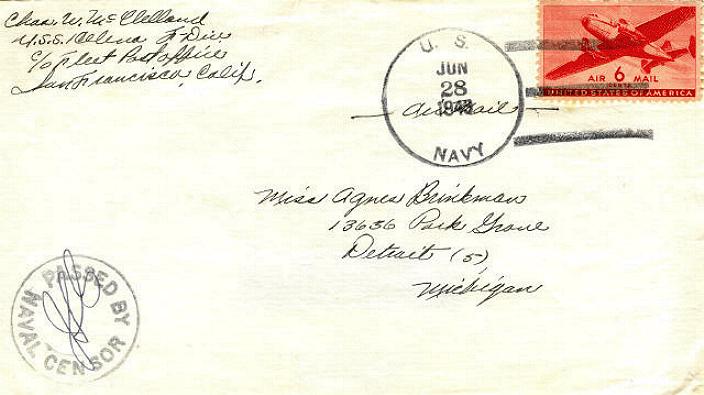 This is the front of the envelop that contained the last letter I wrote to my wife eight days before the USS Helena CL 50 was sunk.
Note the "Passed by Naval Censor" stamp in the lower left hand corner. Charlie
---
The following drawing/letter provided by Charles W. McClelland, USS Helena CL-50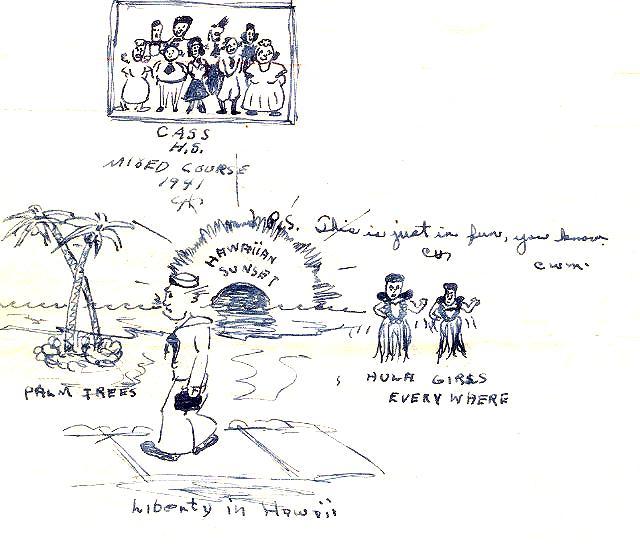 Hello! On December 4, 1941, 3 days before the Japanese Attack on Pearl Harbor, I wrote your mother a 3 page letter.
On the fourth page I drew this picture. If you can't make out the wording, here is what I wrote.
" Cass H.S., Mixed Course 1941," "P.S. This is just in fun" "Hawaiian Sunset" "Hula Girls every where" "Palm Trees" and "Liberty in Hawaii"
The last line of the letter I wrote " So with Oceans of love and a Kiss in every wave, I'll say Aloha" Love as always, Bill.
I'm sure glad your mother saved my old letters. Dad