CRUISE BOOK 1959 - 1960
The 1959 - 1960 Helena cruise book was produced by
DAITO ART PRINTING CO., LTD. 19, 2-chome,
Shintomi-cho, Chuo-ku, Tokyo, Japan. This book
contains many full color pictures as well as black
and white pictures. The book has a padded hard
cover and measures 9 3/8 inches by 12 1/2 inches.




THE COVER: HELENA 59 60 features a sunset-
silhouette effect and becomes the first mass-
produced book to have a hand-painted cover.
The colors were air-brushed onto the reflective
silk material by hand before printing the
silhouette and title in black. Because of the hand
work, each book is slightly different from any other.
CRUISE BOOK INFORMATION
---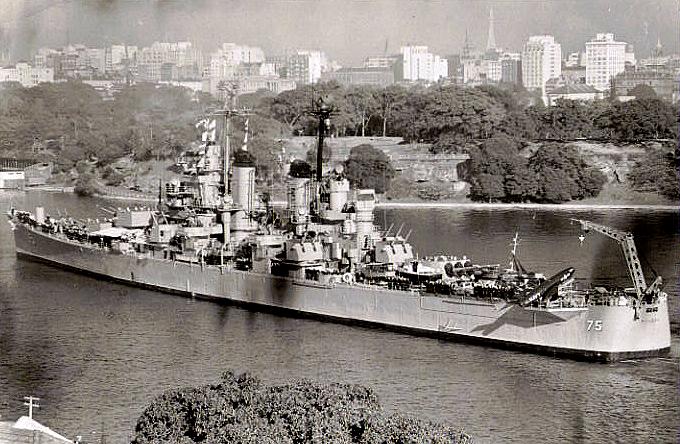 USS Helena CA 75 entering Sydney, Australia, on 11 may 1960
Picture provided by Harold F. Zimmerman, USS Helena CA-75 0I Division, RD2, 1959-1960
| | |
| --- | --- |
| Insert from picture above. | |
---
Shellback Summons

CROSSING THE LINE
(Shellback Certificate and Card)