Welcome to the USS Helena CA-75, Black and White picture page number 8.
The follow pictures copied from a 1954 16mm film with Dave Brouchoud.
A Christmas interview while aboard the USS Helena CA-75, in Subic Bay, Philippines

The interview was shown on Green Bay, WI TV in time for Christmas 1954.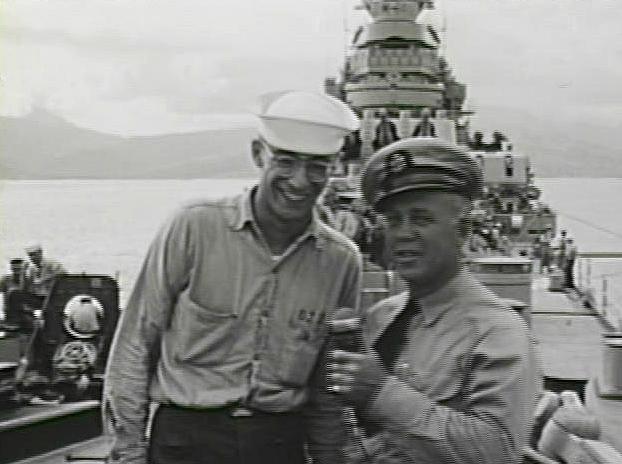 The Chief doing the interview is teasing me about how Helena's "radar" messes up their sound equipment.

I am telling the folks back home that I should be back for Christmas 1955.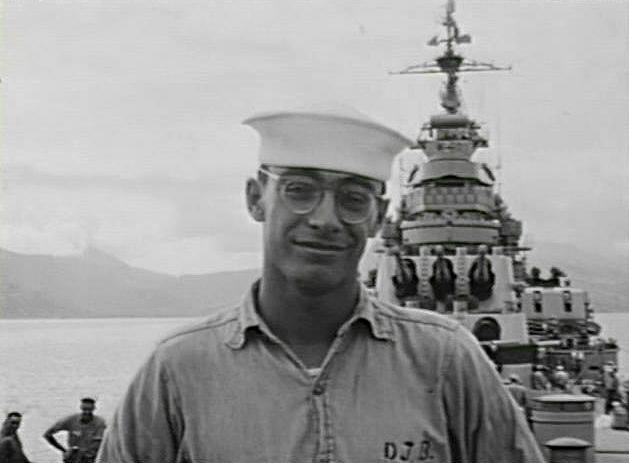 Interview is about over and I cannot think of anything else to say.