Boot Camp Memories
Who can forget Boot Camp?
Posted 2 August 2009.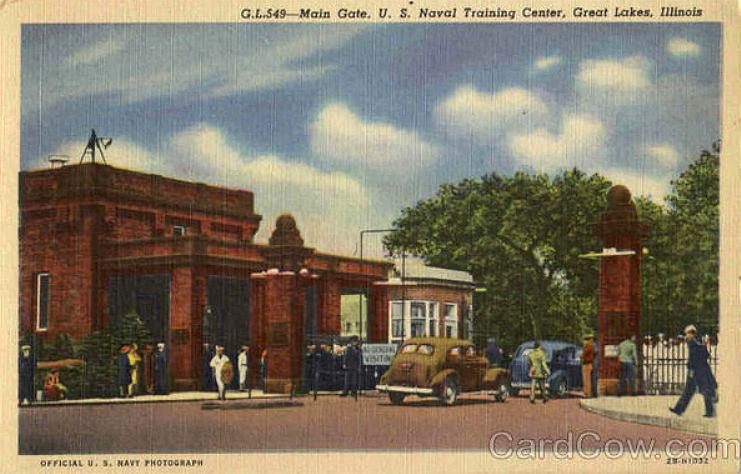 Date of this old post card is unknown, but looking at the cars, it must have been prior to WWII.
Card provided by shipmate Charlie McClelland - USS Helena CL-50.
Permission to post by Eric. To view his huge web page of old post cards, click HERE!
View a pre-WWII Boot Camp book from Great Lakes, IL. Click HERE!
View Great Lakes, IL Naval Station post cards Click HERE!
---
Each of these bases had Boot Camp books for sailors graduating from their companys (now called divisions).
NTC Bainbridge, MD. The Compass.
NTC Bainbridge, MD. The Portal (Women)
NTC Great Lakes, IL. The Keel.
NTC Newport, RI. The Helm.
NTC San Diego, CA. The Anchor.
NTC Orlando, FL. The Rudder.
NTC Norfolk, VA.
NTC Sampson, NY.
NTC Farragut, ID
Many of these books can be found on eBay.
"The Anchor"
Company 073
1961
UNITED STATES
NAVAL TRAINING CENTER
SAN DIEGO, CALIFORNIA
Click on the pages below to view our first book.

Compare the covers of 6 boot camp books, click HERE!