Update 7 July 2017
Posted 9 July 2014
| | | |
| --- | --- | --- |
| | | |
Ronald A. Akin, RD2, OI Division
USS Helena CA-75
July 1952 - June 1955
---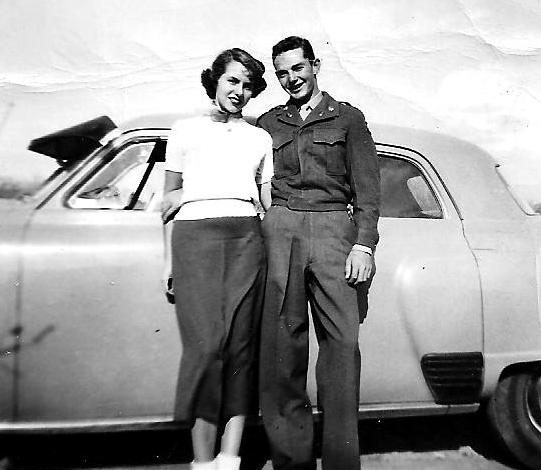 This photo was taken at age 17 shortly before my release from the
New Mexico Army National Guard to join the Navy.
The young lady in the photo was one of my high school girlfriends.

I joined the National Guard during the summer of 1951
while working on a pipeline construction project in Roy, NM.
Shortly after joining the Guard unit to which I was attached (out of Springer, NM)
was deployed to Fort Bliss, Texas and desert maneuvers at Oro Grande, NM.
Following the summer of 51, I returned to school at Santa Fe High for my Senior year,
and later transferred to Albuquerque High and to a local Guard unit. I joined the Navy in 1952.
It has been a series of interesting and learning experiences.
---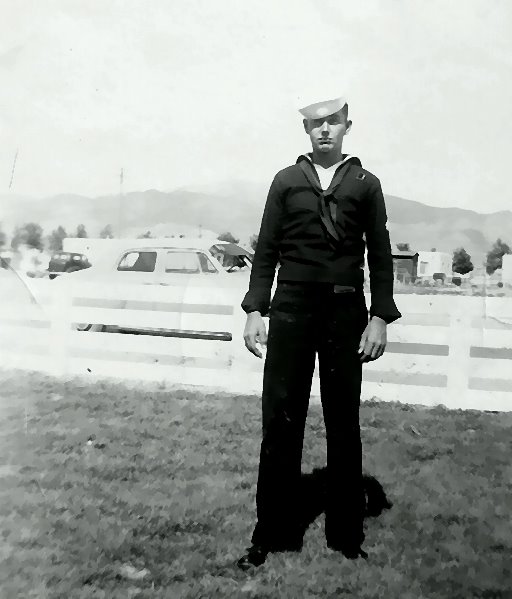 The attached photo is of me as a seaman deuce on leave a few weeks before departing San Diego for Yokosuka
on a troop transport - the USS General M.C. Meigs (AP-116). (What a salt!!)
The vehicle in the background was my first car that I actually earned and saved for myself,
a 1950 Studebaker Champion (for which I paid the grand sum of $1100).
It turned out the heater didn't work and the tire tread had been re-grooved to make them look newer.
(An old trick in those days.)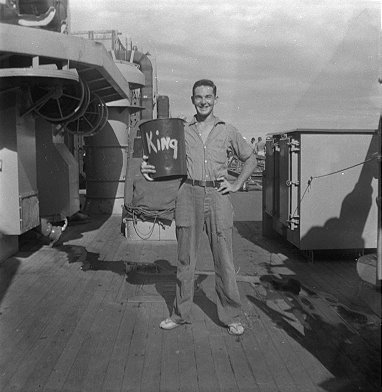 My good friend and shipmate Ronnie Akin. (DJB-web mgr)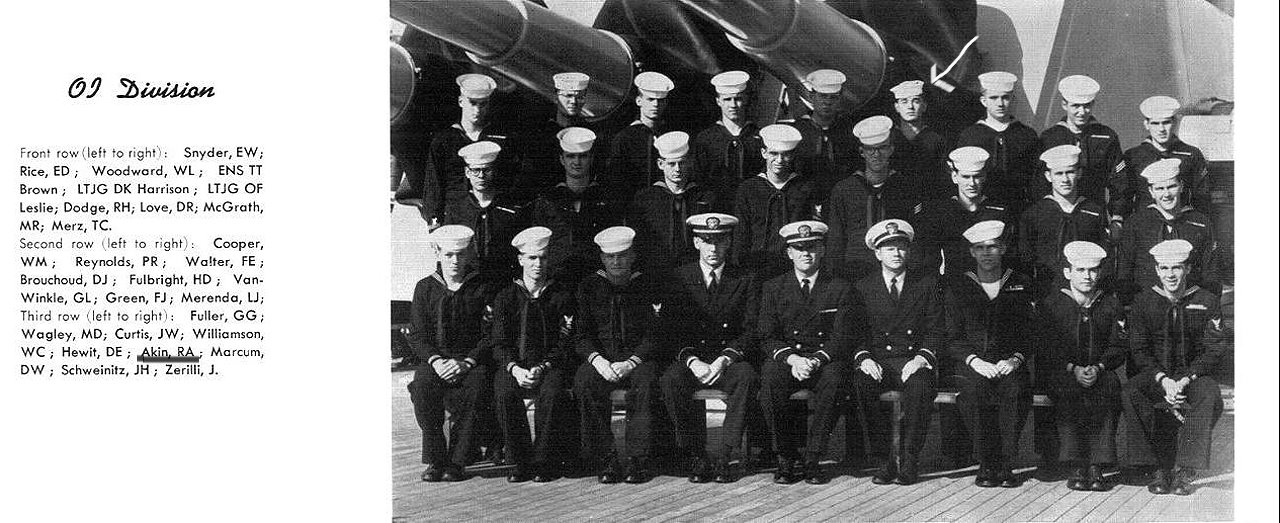 Copied from our 1954 USS Helena CA-75 Cruise Book
---
The attached images (section rosters)
are scanned from a small notebook I (somewhat) maintained during those years.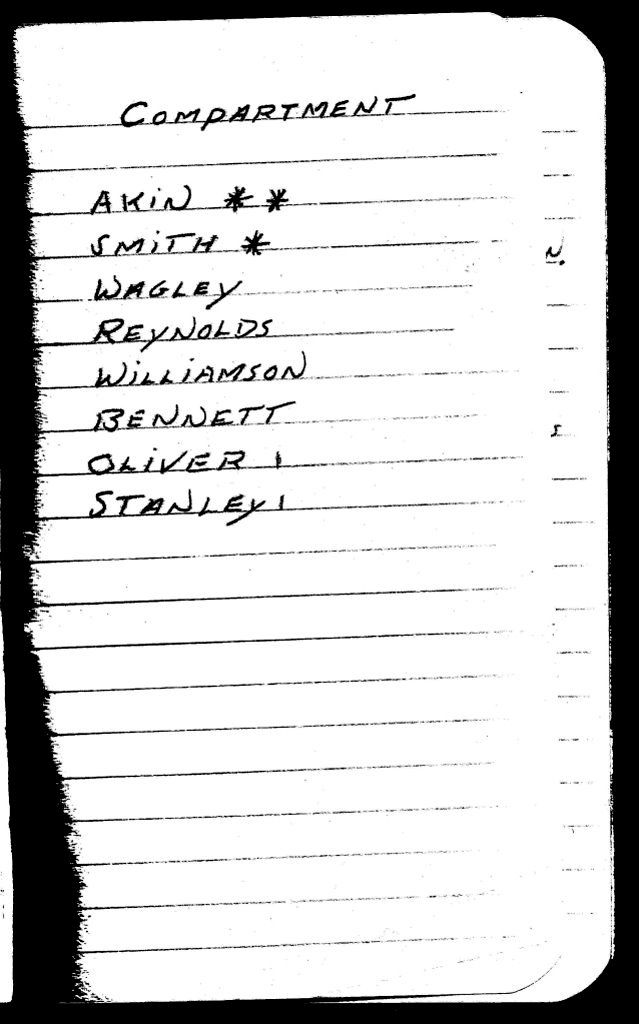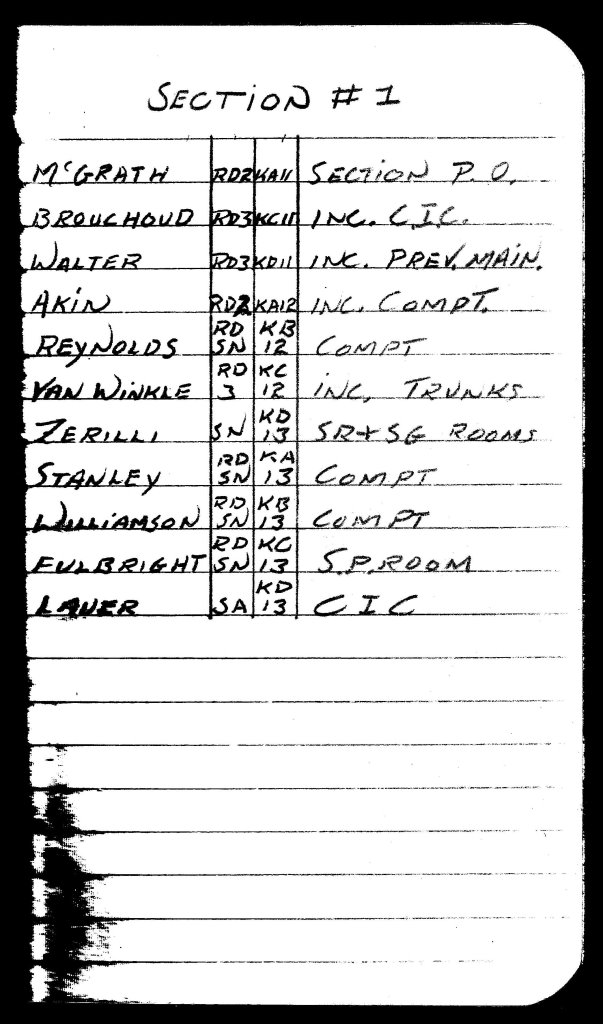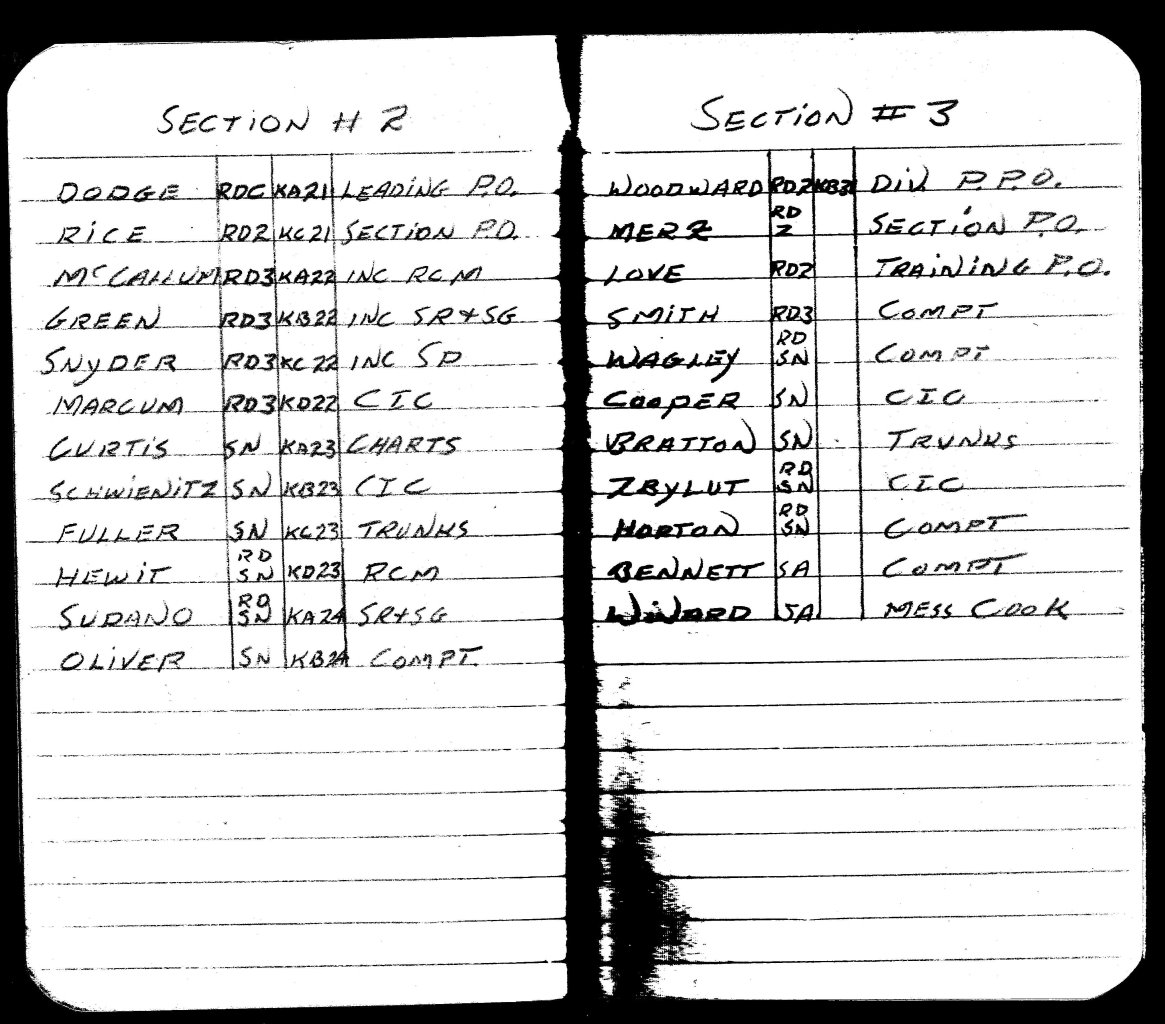 ---
The images of places and dates are simply a record of our destination arrivals and departures.